Feenix Unveils The Aria, A Studio Quality Headset for Gamers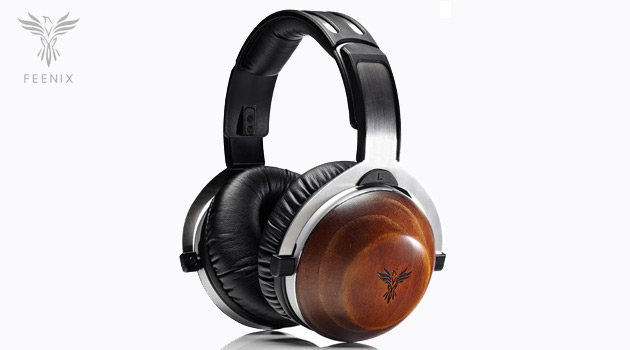 Feenix, the premiere boutique peripheral firm for luxury gaming instruments, is excited to debut the Aria, a sleek headset that introduces gamers to audiophile level sound quality. Gamers can now experience their favorite titles the way sound engineers intended; in mesmerizing detail.
"For years gamers have been misled as to what they should be looking for in a gaming headset. Their choices have had nothing but poor sound quality, gimmicky features, and unnaturally over pronounced bass;" said Feenix creative director, Ashkon Shayani. "The Aria focuses on providing high grade audio and reproducing sounds perfectly in studio monitor fashion. The result is the ability to hear sounds you never knew existed."
The Aria's 50mm full range neodymium magnet drivers deliver studio monitor sound performance. Each driver is individually sound checked prior to assembly to ensure the best possible quality. The Headset's acoustic chamber is constructed entirely of Japanese pine wood for a warm and rich sound.
The Aria's independent cardioid clip microphone allows for unidirectional voice recording that is unmatched by any traditional headset. The studio-grade recording capability allows the Aria to be utilized as an every day headphone rather than solely as a gaming headset. 100% memory foam and protein leather ear cushions completely surround the ear for unrivaled comfort and breathability during prolonged use.
Every Feenix customer receives their own account manager that provides lifetime support. Feenix limits its production volume to less than 1000 units per month to ensure that each item undergoes a thorough hand check before being shipped out. All Feenix products are sold exclusively through www.feenixcollection.com to maintain the company's service and quality control standards.
The Aria headset is currently available for pre-order at FeenixCollection.com for $349.