Grace Digital Introduces Encore Wi-Fi Music System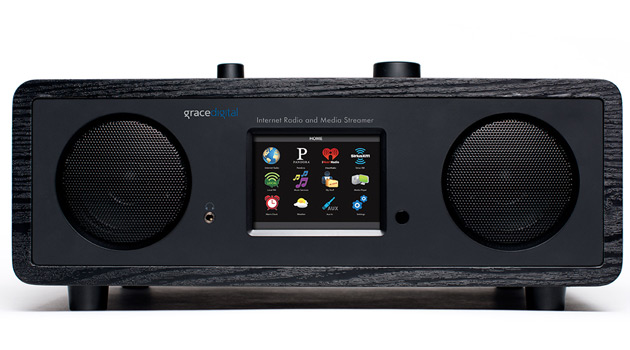 Grace Digital, a leader in connected home audio products, has introduced the Encore (GDI-IRC7500) Stereo Wi-Fi Music System on Amazon.com. Boasting an impressive tweeter and woofer arrangement, the Encore guarantees clearer vocals and deeper bass compared to the industry standard.
With the Grace Digital Encore users simply connect to their Wi-Fi network and instantly access any preferred internet radio station with one-touch presets. Over 50,000 free internet radio stations, podcast, and endless on-demand content from around the corner to around the world are available, including iHeartRadio, CBS, Pandora, NPR, BBC, and leading pay services SiriusXM, Rhapsody, and Live365. 100 favorite stations can also be saved directly to the Encore Wi-Fi music system for quick access to top station and artist choices.
"Competitive wireless Hi-Fi and speaker systems require using a smartphone to control them. While you can control Grace wireless music systems and internet radios with smartphones, we provide the added convenience of large color displays, one-touch presets, and full controls on every internet radio and wireless speaker in our music ecosystem," according to Greg Fadul, Grace Digital's CEO. "We put the customer in full control of the music experience …and frankly, they enjoy seeing the station and album art without having to get out their smartphones."
Additional features include seven separate alarms with an adjustable sleep timer and large snooze bar, headphone jack, RCA line out, RCA aux-in, USB slot for charging smartphones, access flash drive stored tracks, or use the optional (not included) Grace USB to Ethernet (RJ45) connector.
The Grace Digital Encore Stereo Wi-Fi Music System is available now on Amazon.com for $249.99.