Workout Wirelessly With JayBird's BlueBuds X Headphones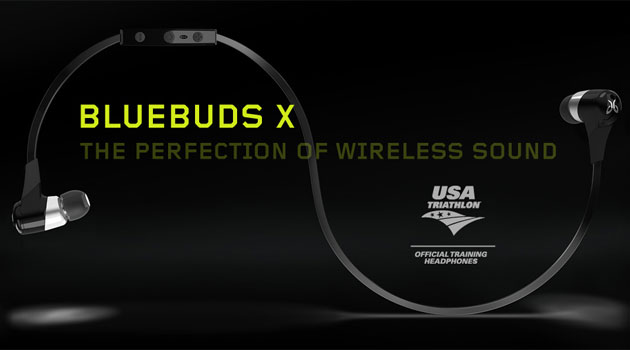 Music keeps me motivated when I'm working out. But having to deal with headphone wires that constantly get in my way can get a little frustrating. And that's the beauty of Bluetooth headphones – No wires!
Of course, not all Bluetooth headphones are created equal. That's why I recommend checking out the Jaybird BlueBuds X headphones. These headphones were designed and developed for active lifestyles, and they're the official training headphones of USA Triathlon. If that's not a ringing endorsement, I don't know what is.
You might be asking yourself, what makes the BlueBuds X headphones so special? The BlueBuds X offers superior audio performance, a revolutionary 8 hour battery play time (enough for a full week of workouts), a patented secure fit for sports, a sweat proof Nano coating that locks moisture out, and the all new X-Fit, which gives you the option of lifting the cord off your neck during your workout.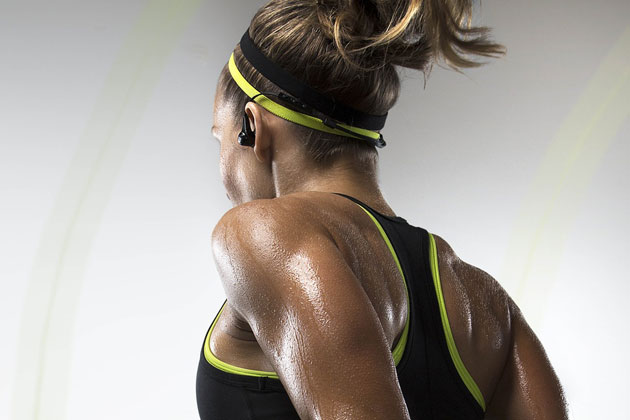 I've talked to a number of people who have used the BlueBuds, and they all rave about how comfortable they are, how great they sound, and how they stay securely in their ears while working out. That last point is a biggie for me, as most earbuds I've used in the past have a tendency to fall out of my ears with the slightest provocation. Being able to walk, run, jog, do jumping jacks, or lift weights without them slipping out is worth the price of admission to me.
The BlueBuds X is compatible with any Bluetooth stereo device (iPod nano, iPhone (3, 3S, 4, 4S, 5, 5S), iPod Touch, iPad/iPad mini, Android, Windows, Blackberry, etc) and it retails for $169.95. Pricey, yes, but like they say, you get what you pay for.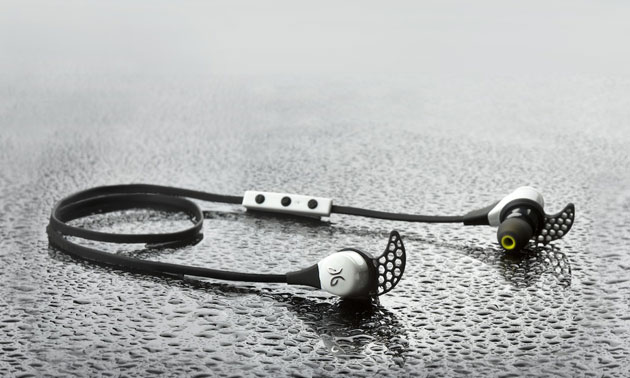 Want to win a pair of BlueBuds X headphones? Jaybird is giving away a pair of headphones every day, and you can enter every day until you win! Just click the "Connect w/ Facebook" box on the bottom right of the screen to get started.
Good luck!