Ferrari 488 GTB Brings Extreme Power For Extreme Driving Thrills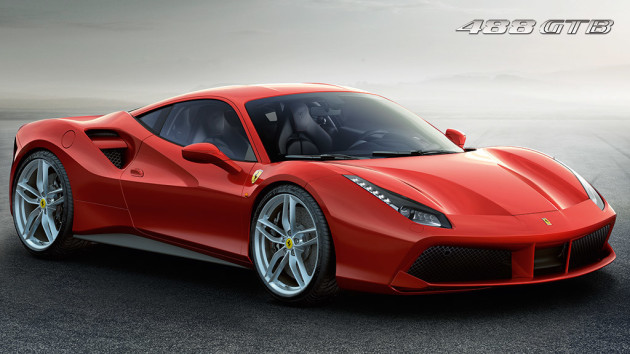 Forty years after the unveiling of its first ever mid-rear-engined V8 model, the 308 GTB, Ferrari has opened a new chapter in its 8-cylinder history with the Ferrari 488 GTB, the successor to the Ferrari 458 Italia. What makes the 488 GTB so significant is that mounted behind the seats is a 3.9L turbocharged V8 that puts out 661HP and 560lb-ft of torque.
That's right, we said turbo. The Ferrari 488 GTB provides track-level performance that can be enjoyed to the full even by non-professional drivers in everyday use. Its response times, nimbleness and on-the-limit driving guarantee a unique sense of exhilaration and unparalleled driving pleasure.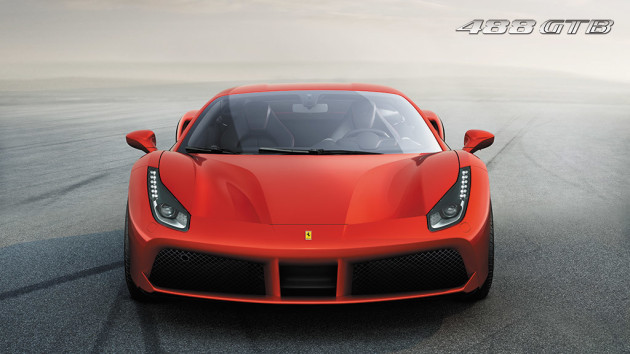 As far as performance goes, the 488 GTB is FAST. The 0-62mph sprint takes 3.0 seconds – identical to the stripped-out 458 Speciale – but the 488's 0-124mph time of 8.3 seconds is nearly a second quicker. Its top speed is more than 205MPH. The Ferrari 488 GTB did a lap around their Fiorano test track in just 1:23, half a second quicker than the Speciale, and two seconds quicker than both the standard 458 and the mighty Enzo.
Peak power arrives at 8000rpm, dizzyingly high for a forced induction engine, and a suggestion the rev limit shouldn't be too far shy of the 458's screaming 9000rpm. They also promised a soundtrack "that is full, clear and totally distinctive."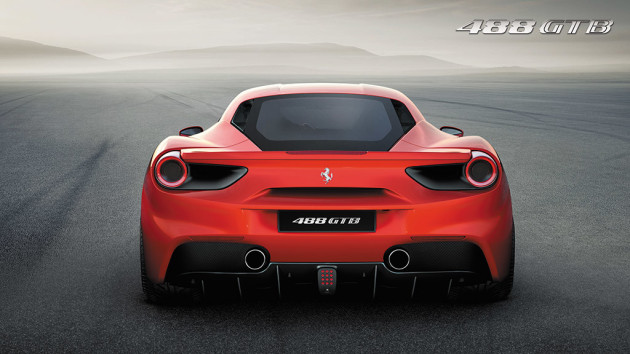 As you can see in these photos, styling is more evolutionary than revolutionary. I personally think it's a huge improvement over the 458. And that signature air intake scallop, which is a nod to the original 308 GTB, is a nice touch as well.
The Ferrari 488 GTB will make its world debut at the International Geneva Motor Show next month, at which time we'll have more photos of the car from the show floor.
Visit ferrari.com for more detailed information on the Ferrari 488 GTB.