Ferrari 812 Superfast Is The Fastest, Most Powerful Prancing Horse Ever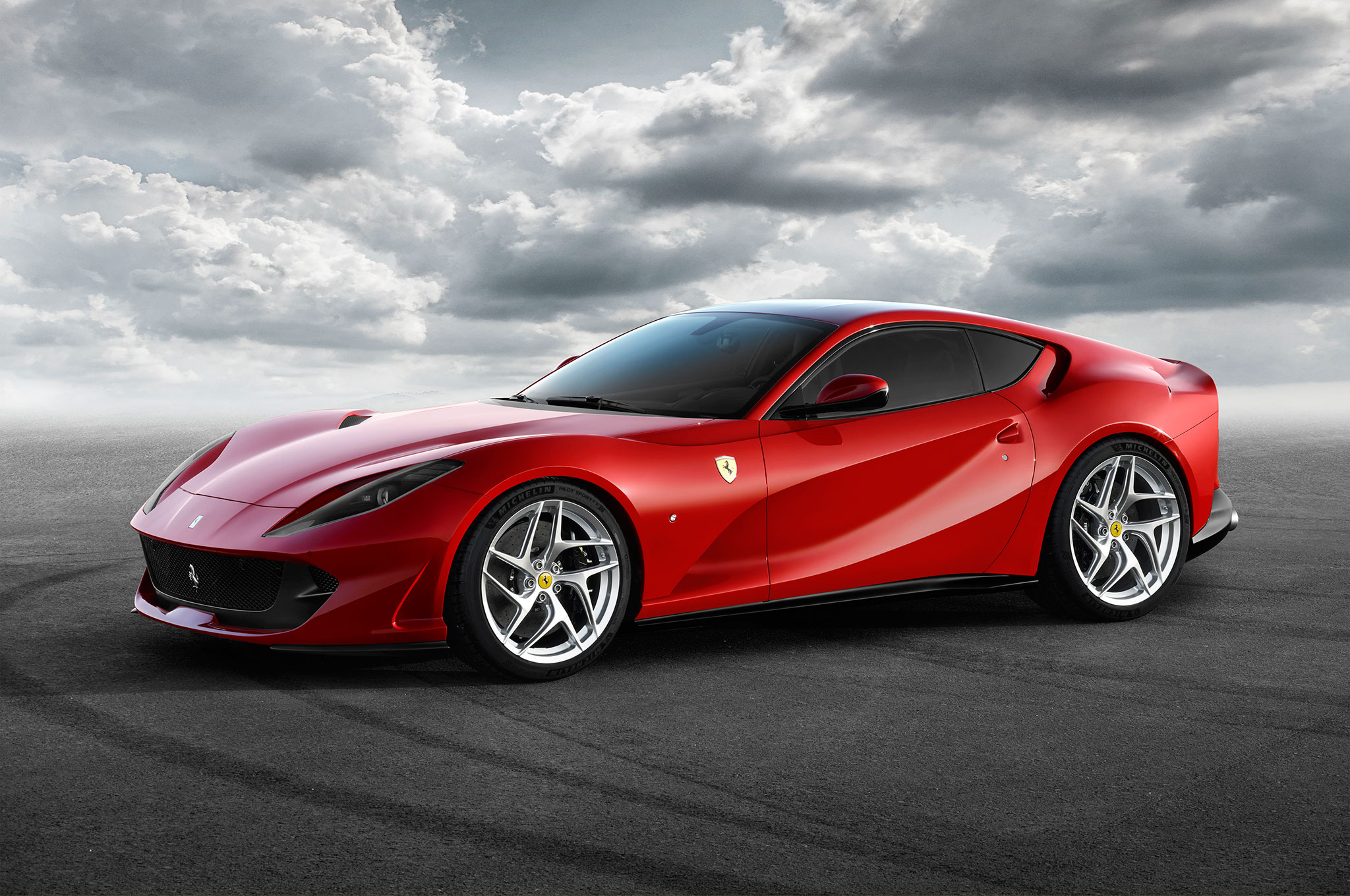 Today, Ferrari unveiled their fastest, most powerful production car to date, the Ferrari 812 Superfast. As the name suggests, the car is super fast, with a 789HP, 530-lb-ft 6.5-liter V-12 engine rocketing the 'Rarri from 0-62 MPH in 2.9 seconds on it's way to a top speed of more than 211 MPH.
The 812 Superfast is the replacement for the mid-front-engine F12 Berlinetta, and picks up where the 770HP F12tdf, the model that had Ferrari's previous most powerful engine, left off.
Ferrari says the Superfast's 6.5-liter V-12 engine is new, and makes maximum power at 8,500 RPM and max torque at 7,000 RPM, though 80% of its torque is available at just 3,500 RPM. The engine's rev-tastic power output is made possible by a new 350-bar direct-injection system and variable-geometry intake tracts derived from Formula 1 technology. The V-12 is backed by a dual-clutch transmission with an unspecified number of specific gear ratios optimized for shorter shift times and sharpened throttle response.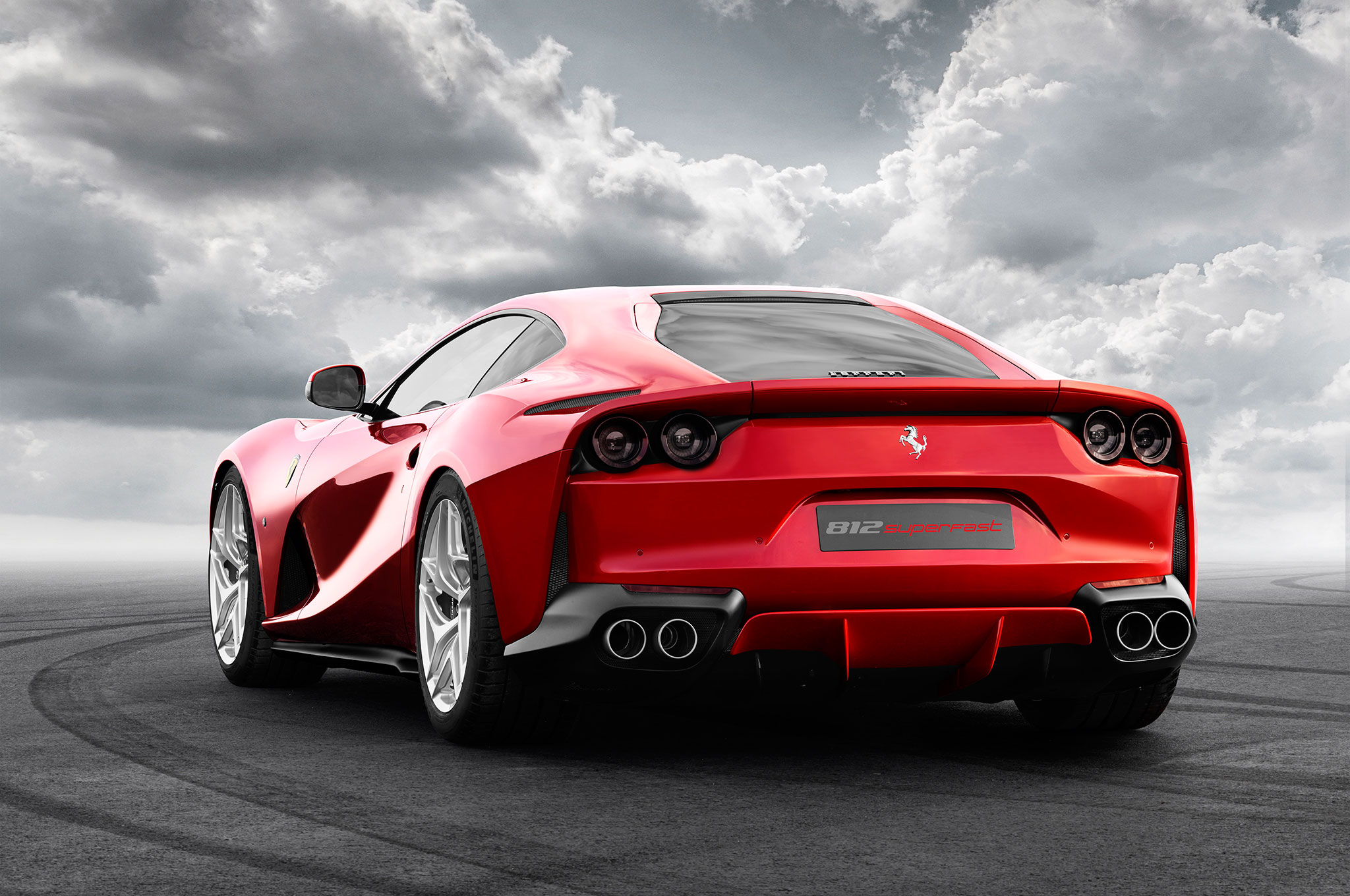 The 812 Superfast will be the first Ferrari to sport EPS (Electric Power Steering) which, in accordance with Ferrari's uncompromising engineering approach, is used to fully exploit the potential of the car's performance and, through the complete integration with all the electronic vehicle dynamics controls (including version 5.0 of Ferrari's Side Slip Control) make its powerful performance easier to handle and more thrilling to exploit.
Styling-wise, the new 812 Superfast still resembles the F12 in profile but gets some notable changes up front and in the rear. The headlights and front fascia have been redesigned, with the lower valance now featuring active flaps to improve aerodynamics. Around back, there are four taillights instead of two, and a new airflow bypass at the C-pillar increases downforce. Inside, the dash has been redesigned along with the seats.
The Ferrari 812 Superfast will make its debut next month at the Geneva Motor Show, at which time more information should be revealed.