First Drive: 2013 Bentley Continental GT V8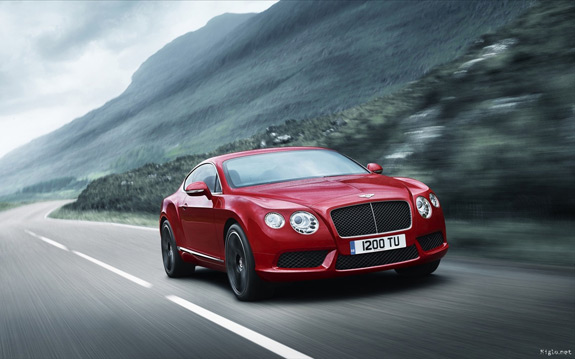 All of the major auto mags have run stories on Bentley's more fuel-efficient V8-powered Bentley Continental, but all of their stories were based purely on paper statistics. But recently, a number of media folks were invited to actually DRIVE a 2013 Bentley Continential GT V8. And while the car driven was still a prototype, it helped answer a bunch of lingering questions.
Most people get hung up on the numbers. Surely the 6.0L W12 with 567hp and 516 lb-ft of torque must be better than the puny 4.0L V8 with "only" 500hp and 487 lb-ft of torque, right?
Not quite..
The V8 is actually quicker off the line than the W12, thanks in part to a new eight-speed transmission (the W12 soldiers on with just six). With a sprint from 0-60 in 4.6 seconds and a top speed of nearly 190mph, what more could you ask for?
In addition, the new engine is a bit lighter than the W12, so it gets a re-tuned suspension that makes the car feel more agile and responsive, less prone to understeer.
Then there's the whole added benefit of the V8's added efficiency. Not that Bentley buyers are likely to care, but it does pay off in terms of range. Even the wealthy can see that going over 400 miles on a tank of gas is more convenient than having to stop after 250 miles.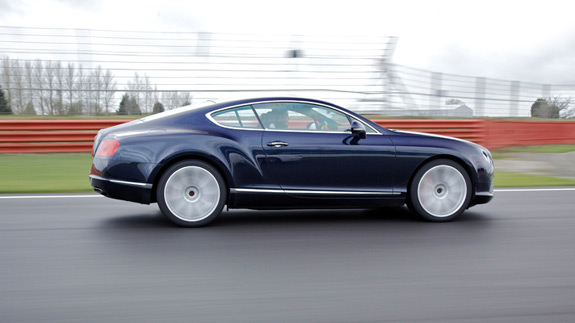 So you can buy a regular 2013 Bentley Continental GT with its W12 engine and put up with its many well-known shortcomings, or you can spend roughly 10% less and buy a Bentley that is just as quick in the real world, more rewarding to drive, and far more invigorating to listen to. Oh, and it will likely take you more than half as far again on a tank of gas.
You can get the V8 in both the GT coupe and the GTC convertible, but the W12 isn't being killed. Even though the V8 is the better choice for all intents and purposes, Bentley reckons a lot of people will keep buying the W12. Namely for bragging rights, I imagine..