First Drive: 2020 Ford Explorer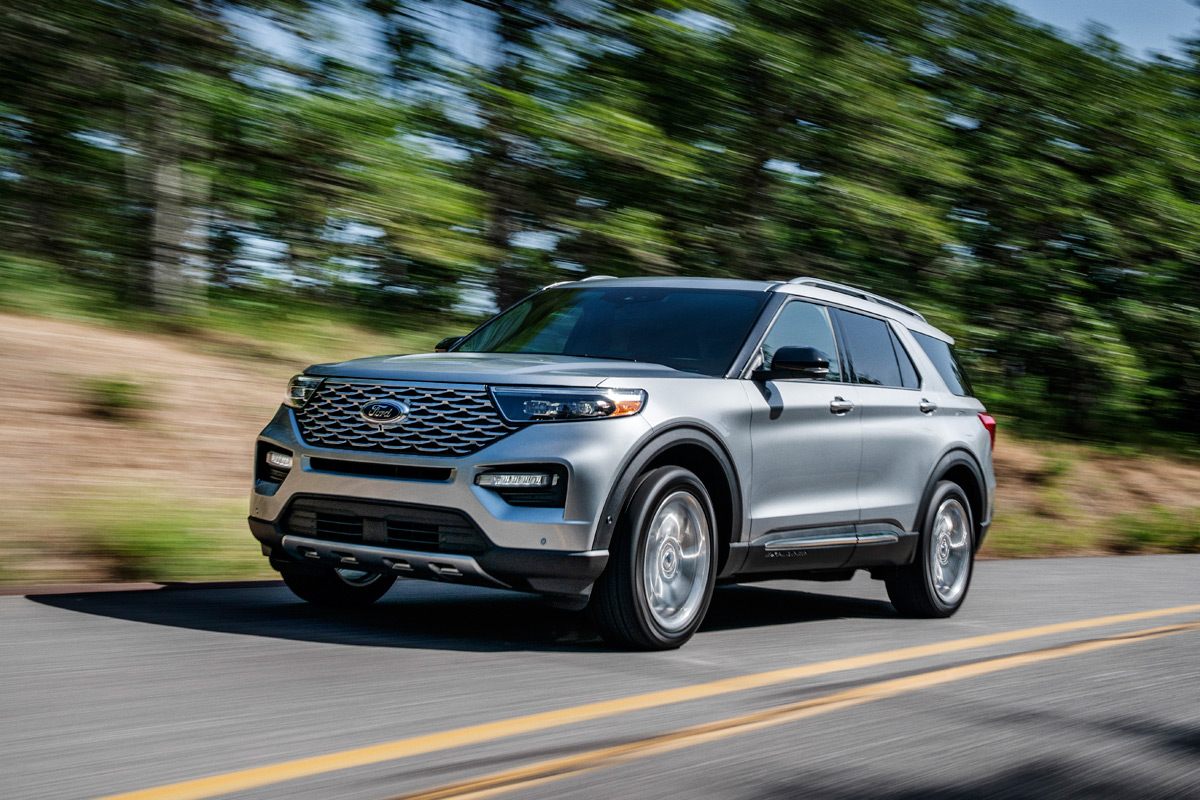 While the 2020 Ford Explorer might not look too different at first glance, it has actually been redesigned from the ground up. The all-new sixth-generation Explorer features lighter, leaner and stronger construction, more powerful and efficient EcoBoost engines, the broadest model lineup ever, and smart new technology.
Not only that, but the 2020 Explorer switches to a rear-wheel-drive architecture that enables a sportier, more athletic design, improved on- and off-road capability and 600 pounds more in maximum towing capacity when properly equipped, allowing people to haul boats and trailers with ease.
As long-time fans of the Explorer, we were eager to see how the new model stacked up, so we hopped on a plane and headed to the Pacific Northwest, where we got to put the new Explorer through its paces and see what it's made of. The verdict? Impressive!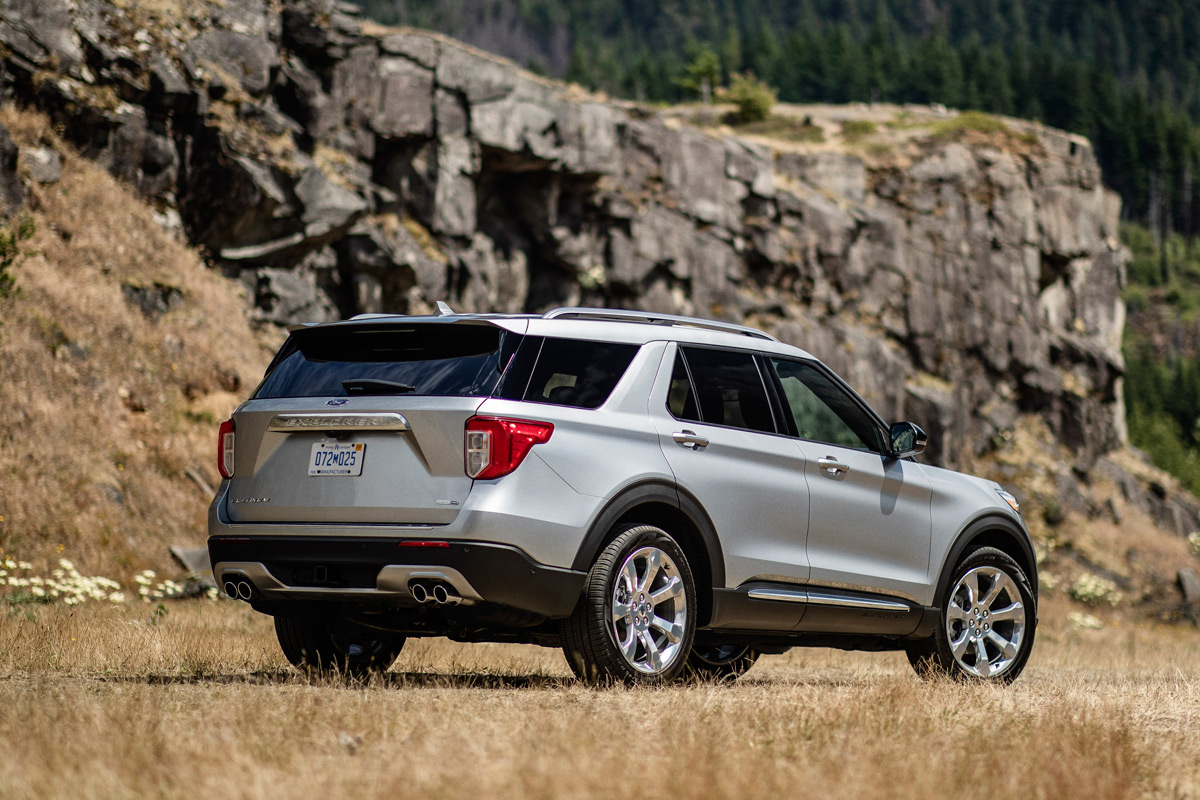 It should go without saying, but the most important change on the 2020 Ford Explorer is their decision to move to a rear-wheel drive platform. Not only does this allow for a higher towing capacity, but it REALLY improves the handling of the vehicle, making it feel almost sports car-like on twisty roads rather than a 5,000+ pound SUV.
There's also plenty of power, regardless of which engine choice you go with. The base, XLT and Limited models feature a 2.3-liter turbocharged I4 that puts out 300 horsepower and 310 lb-ft of torque. Step up to the Hybrid, and you get 318 combined horsepower and 322 lb-ft of torque. Platinum models get a 3.0-liter twin-turbocharged V6 that makes 365 horsepower and 380 lb-ft of torque, while the ST dials up the excitement with 400 HP and 415 lb-ft of torque.
Needless to say, whichever model you ultimate go with, you don't have to worry about the car lacking in the power department, as they've all got plenty of get-up-and-go.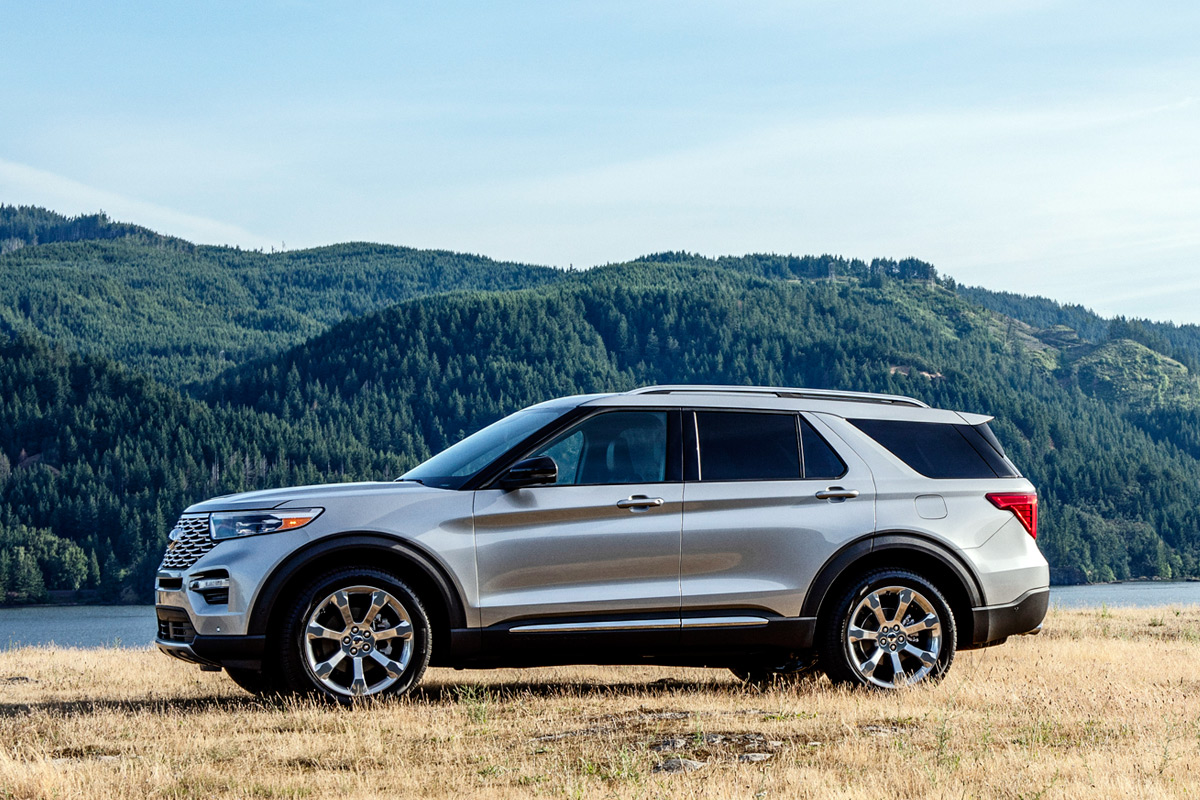 All models come with a 10-speed automatic transmission, which is smooth and silk and keeps you in the powerband at all times, and you can order the vehicle with either rear or intelligent four-wheel drive. Depending on the configuration, Explorers can tow between 5000 and 5600 pounds (when equipped with an optional towing package).
Up to seven selectable drive modes are available for customers to tailor their drive experience to road, weather and terrain conditions on demand. Rear-wheel-only Explorer drive modes include normal, sport, trail, slippery, tow/haul and eco, while vehicles with intelligent four-wheel drive add a deep snow and sand mode for improved performance off-road.
We typically kept the Explorer in Normal or Sport modes, except when going through the off-road course, at which time we switched over to Trail mode, and during a towing demo, when we tried out the Tow/Haul mode. The selectable modes work exactly as you'd expect, allowing the car to excel no matter what the conditions call for.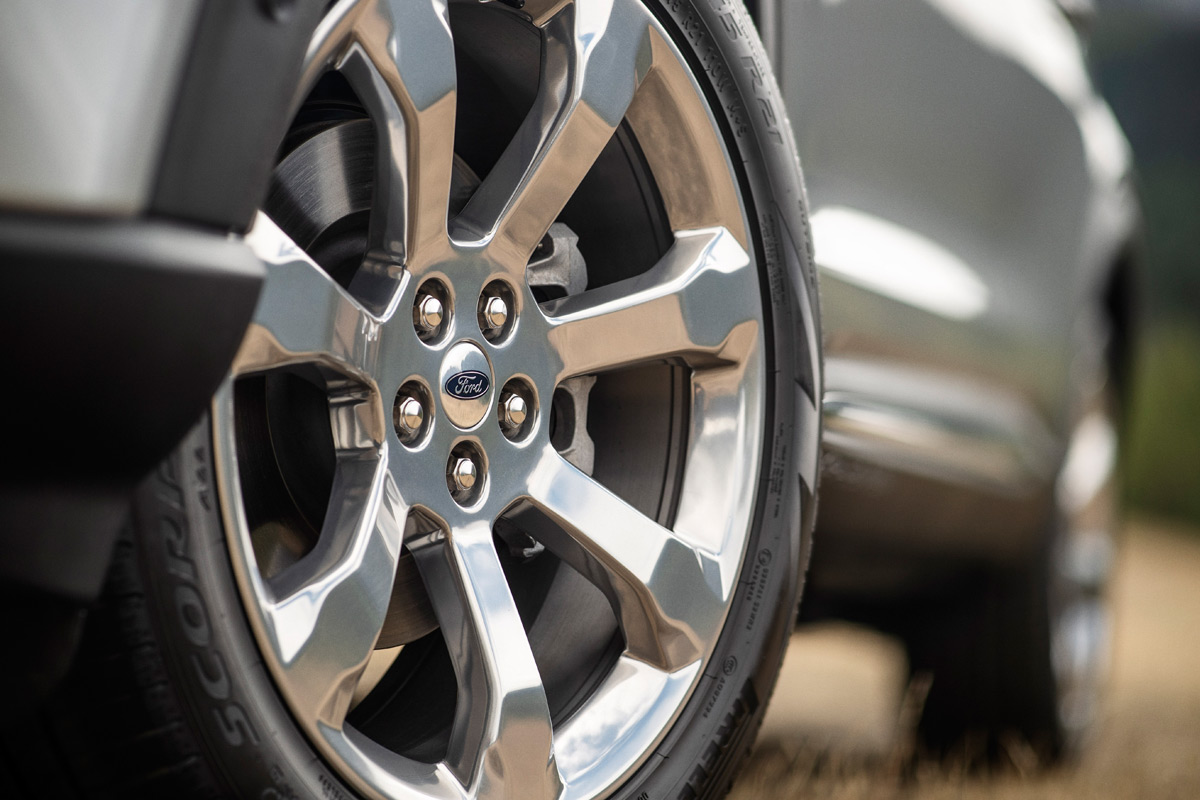 While the majority of customers will likely gravitate to the more budget-friendly models like the $37,470 XLT, we were really impressed with the Hybrid model and the clever packaging that they were able for it, allowing for more fuel efficiency without cutting into the vehicle's usable space. "Reduced cargo space in hybrids is a thing of the past for Ford customers," said Bill Gubing, Explorer chief engineer.
Likewise, there's a lot to love about the higher-end Platinum and ST models, that's if you can get past the sticker shock, with these loaded models starting in the mid-to-high $50's, which is creeping into posh European territory. But even at these prices, the Explorer offers a lot of bang for the buck compared to the competition.
Features like Active Noise Cancellation, Ford Co-Pilot360 Assist+ driver-assist technologies, leather seats with massage features, second-row heated seats, a 14-speaker B&O premium sound system, wireless phone charging pad all make for a comfortable ride. Furthermore, you can ride worry free if you opt for the new Michelin Selfseal tires, which as the name suggests, is designed to withstand nail and screw punctures and self-seal if you run over one of them.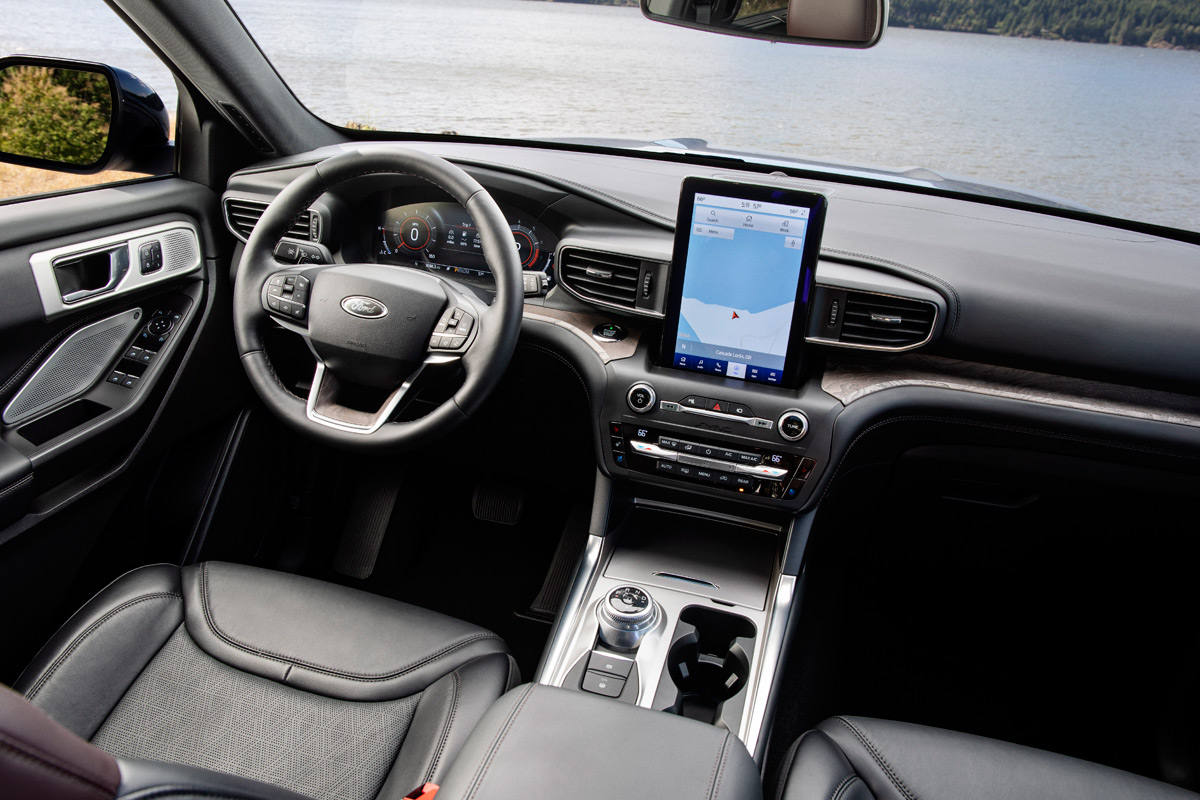 All in all, there's a lot to like about the all-new 2020 Ford Explorer, and it's clear that Ford did their research before bringing this (long-overdue) next-generation Explorer to market. "Every enhancement on this all-new Explorer was inspired by our customers," said Gubing.
While they pretty much established the mid-size-SUV segment with the original Explorer back in 1990, they now face competition from every brand out there, so they had to make sure they knocked it out of the park.
In my opinion, they did just that. So if you're in the market for a mid-sized SUV, you should definitely check out the all-new 2020 Ford Explorer.