Ford Cougar Transformed Into Ferrari 458 Italia Replica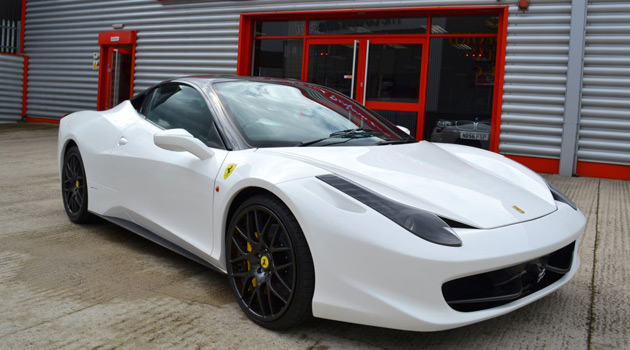 Does this Ferrari 458 Italia look slightly off to you? It's not your imagination, this is actually a replica car that's built on a Ford Cougar chassis! That's right, this isn't another run of the mill underpowered Fiero replica, but rather one that's built on a modern chassis with a respectable 2.5L V6 engine that puts out 170hp.
If you're based in the UK and looking for some flash without dropping a lot of cash, this car might be just the ticket for you. It's currently for sale for just £35,000 at SD Prestige and Performance in West Yorkshire.
While this car won't top out at 202mph like the real Ferrari, it's good for around 140mph, which is plenty fast in it's own right. An aftermarket exhaust hides it's Ford roots, emitting an exhaust note that's not quite Ferrari, but still pretty nice. Watch the video below to see it in all it's glory.