Nissan IDx Concepts Could Spell Trouble For Scion FR-S and Subaru BRZ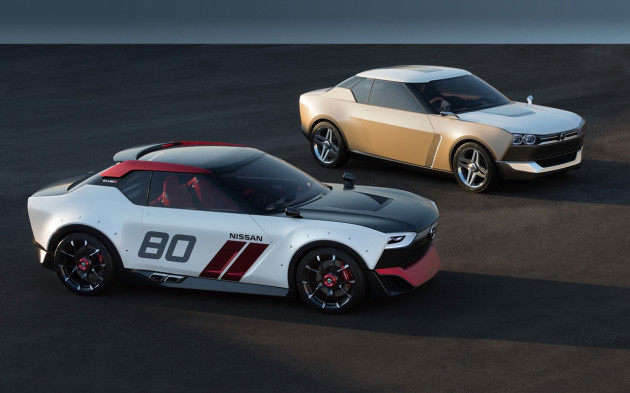 Nissan unveiled a pair of IDx concept vehicles at the Tokyo Motor Show that caused quite a stir, and we're now hearing rumors that these cars will be going into production.
The Nissan IDx NISMO Concept and the Nissan IDx Freeflow Concept are a pair of lightweight rear-wheel drive cars that remind us of the old Datsun 510. The IDx NISMO is designed for those in search of a unique and affordable sports car, while the IDx Freeflow was built for the lifestyle buyer.
Right now there are only two sports cars in Nissan's lineup, the Nissan 370Z and the Nissan GT-R. The IDx will offer enthusiasts a lower-cost option that harkens back to the brand's iconic sports cars of the past, like the 240Z and the 240SX.
The IDx NISMO will reportedly be powered by a turbocharged 1.6-liter direct injection 4-cylinder mated to a CVT with a 6-speed manual shift mode and what Nissan calls "synchronized rev control." The IDx Freelow will be powered by an engine sized from 1.2 to 1.5-liters, and will also be mated to a CVT.
While I'm excited about the prospect of competition for the FR-S and BRZ, the lack of a manual transmission is troubling. Nissan has been pushing CVTs on all of their new vehicles in the name of fuel economy, but with a performance-oriented car like the IDx, a manual is a must!
Still, a lot can change over the next four years, which is when the new Nissans are slated to hit the road. And if enough people complain, hopefully they'll get the message and ditch the CVT for a manual transmission.
Check out this video footage of the IDx Concepts below:

What do you think of the new Nissan IDx Concept cars?