Let's Talk About The 2015 Subaru WRX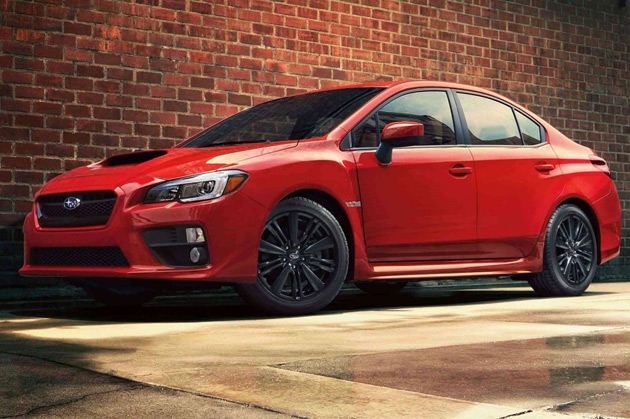 Subaru unveiled the 2015 Subaru WRX at the Los Angeles Auto Show a few weeks ago, but I honestly could not bring myself to write about it until now, that's how upset I was with Subaru over the redesign.
A little backstory. Back in March, we attended Subaru's press conference at the New York Auto Show, where Subaru introduced the WRX Concept vehicle. It was GORGEOUS, the automotive press was in a tizzy, and I immediately thought about selling my 2011 WRX sedan for it.
So imagine my surprise when Subaru unveiled the 2015 WRX in production form at the LA Auto Show, and it looked NOTHING like the concept. Subaru completely abandoned the concept vehicle and simply tweaked the bland Impreza design. But as they say, you can't polish a turd..
Almost immediately, the fans started up, comparing the new WRX to the Corolla and Civic Si. Look at it from certain angles, and the resemblance is undeniable.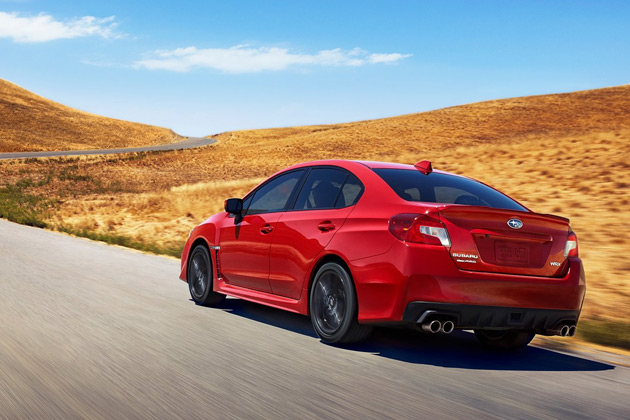 Subaru claims that "the 2015 WRX marks a major evolutionary step for the rally-bred performance car that has become a global automotive legend," which is a laughable statement. This reeks of 2008 all over again, and hopefully Subaru will address these styling complaints sooner rather than later.
That said, there are some nice changes inside the cabin and under the hood. The interior gets a much-needed update, with a new flat-bottom leather-wrapped steering wheel, a 4.3-inch center LCD screen that provides a multitude of vehicle system functions (rear camera, boost gauge, audio, Bluetooth and climate control settings), and available Keyless Access with Push-button Start.
There's also a new 268HP 2.0L direct-injection turbo BOXER engine that while only 3HP more than the outgoing 2.5L engine, enjoys a substantial increase in torque across a wider RPM range. A new 6-speed manual transmission replaces the old 5-speed, and there's a new Sport Lineartronic transmission being offered for the first time that sounds like a cross between a CVT and a DSG system.
This video gives you a 360-degree view of the 2015 WRX:

If you want a laugh, just read some of the YouTube comments for this video.. It's clear that I'm not the only one unhappy with the changes Subaru made.
Hopefully the STI model will sport some more aggressive sheet metal that will bring this bland design to life. Otherwise, I think my 2011 WRX might just end up increasing in value.
What do you think of the 2015 Subaru WRX?