Ford Mustang Is Featured As New Token In 'Monopoly Empire'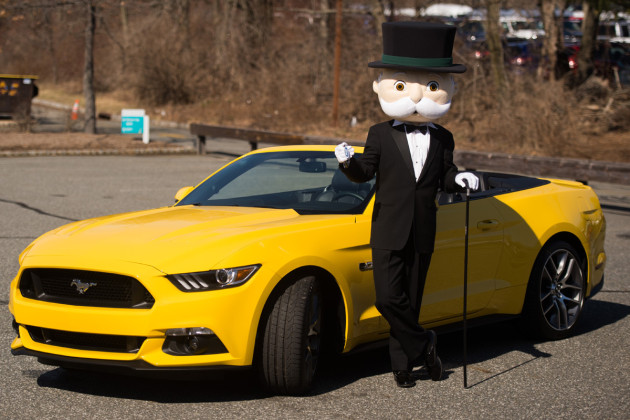 Tomorrow is World Monopoly Day! Since its debut in 1935, the Monopoly brand has captivated more than 1 billion players in 114 countries around the world, and continues to grow.
To celebrate this momentous occasion, you should go and pick up the all-new Monopoly Empire game, which features the iconic Ford Mustang as a game piece. I had a chance to play it for myself at a special "Mustang Monopoly Game Night" event that Ford, Hasbro and Polaroid hosted in New York City this week, and let me tell you, it was a ton of fun. Mr. Monopoly himself even made an appearance and took some selfies!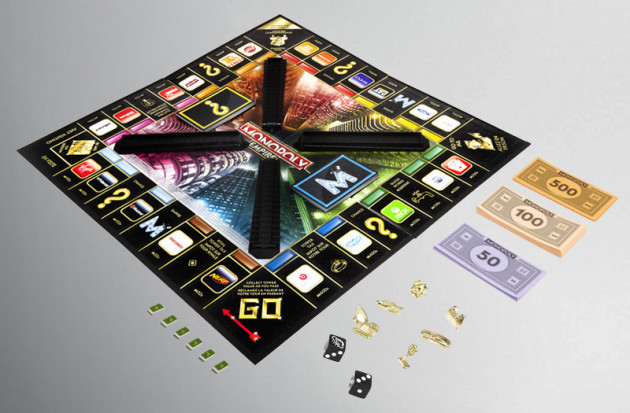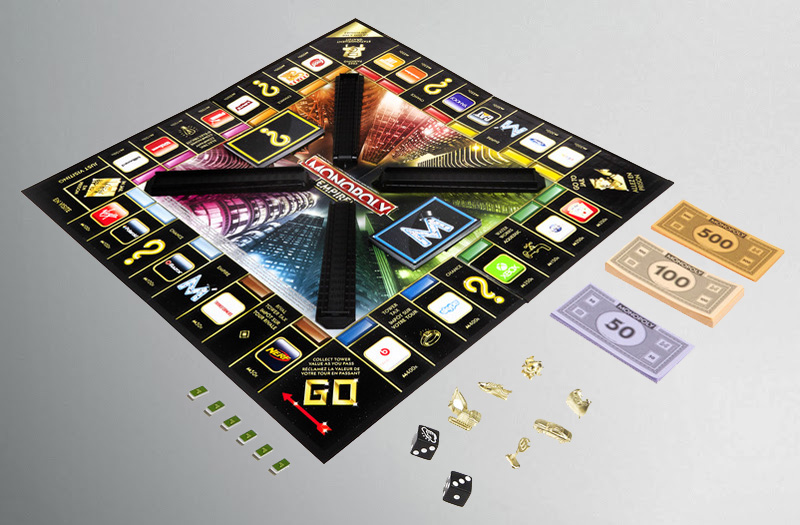 If you're familiar with the Monopoly, it's kind of like that, but with a slightly different twist. In Monopoly Empire, players move around the board buying and selling the world's top brands including Nickelodeon, Puma, Ford, Levi's, and more. If an opponent lands on a brand that you own, they've got to pay you rent. And the higher your tower, the higher the cost to them. Be the first to fill up your Monopoly Empire tower, and you win.
Unlike the original game (which sometimes took hours to play), Monopoly Empire is pretty fast-paced, with an average game taking 30-40 minutes to complete. Like I said, it's a ton of fun, and whether you've got kids or are looking for something fun to play at your next game night, I highly recommend picking it up.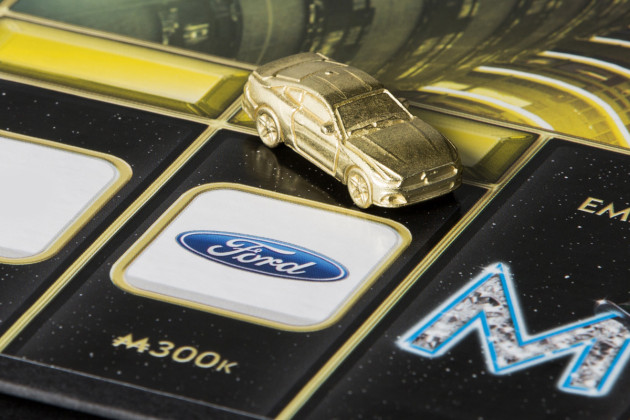 The game retails for $19.99 and can be found at major retailers nationwide and HasbroToyShop.com.