Groupon+ Helps You Save Money At Your Favorite Restaurants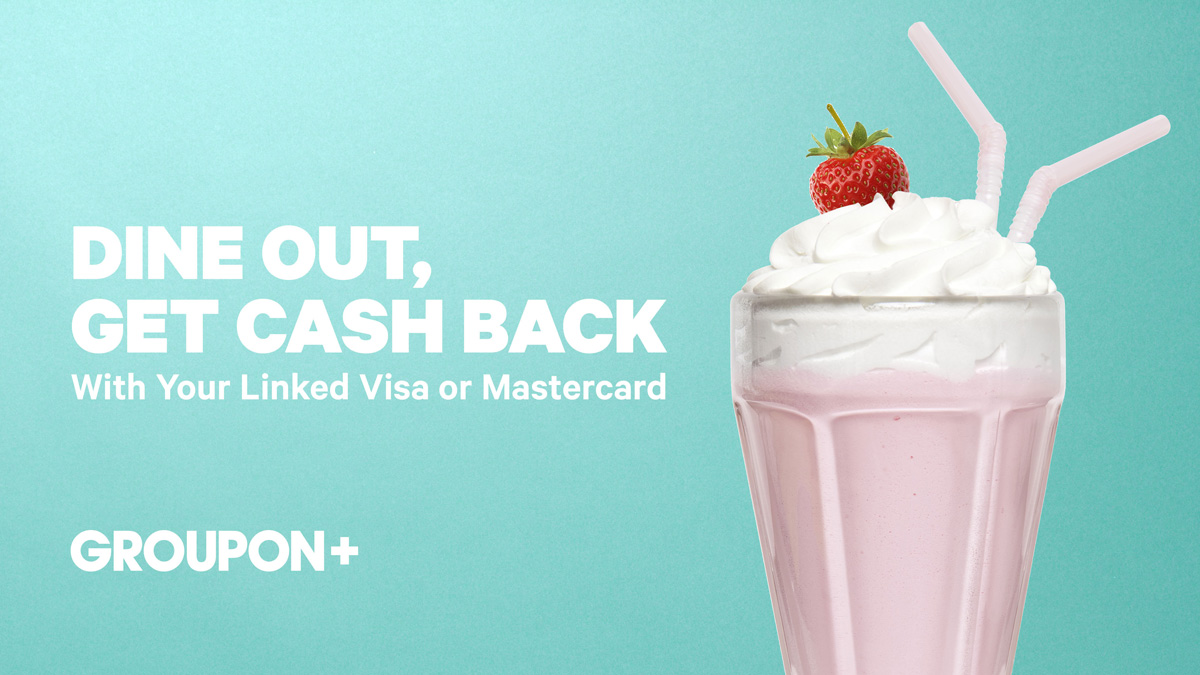 Groupon recently introduced a new money-saving program called Groupon+ that helps remove the stigma of using a voucher or coupon when you're out at a restaurant.. especially if you're on a date.
How? By making the whole process discreet and transparent. Instead of printing out a Groupon voucher and handing it to your waiter when the bill comes, you can simply claim a Groupon+ deal in advance and link it to your enrolled Visa or MasterCard. Then head off to said restaurant, enjoy a great meal, and when it's time to pay the bill, just use your credit card, and you'll automatically receive the cash back for the deal you claimed. Saving money without looking like a cheapskate to your date. Talk about a win-win!
Furthermore, Groupon+ deals are free to claim, can be used instantly, and deals can be used as many times as you want until it expires. There are thousands of participating restaurants, with up to 30% cash back up for grabs. And when you sign up for Groupon+, you get an automatic 5% cash back at all Groupon+ restaurants.
In fact, there's currently a great Groupon+ deal for Papa John's, a large pizza and a 2-liter soda for just $10. With the Groupon+ discount, you can get up to $5 back. Suddenly I've got a hankering for pizza!
Groupon+ sounds pretty great, right? So what are you waiting for, sign up for Groupon+ today, and get ready to save money at your favorite restaurants. Your wallet will thank you.
Disclosure: This is a sponsored post in collaboration with Groupon and Fourstarzz Media. All opinions are my own and honest.