Applebee's Has All-You-Can-Eat Ribets And Chicken Tenders For $12.99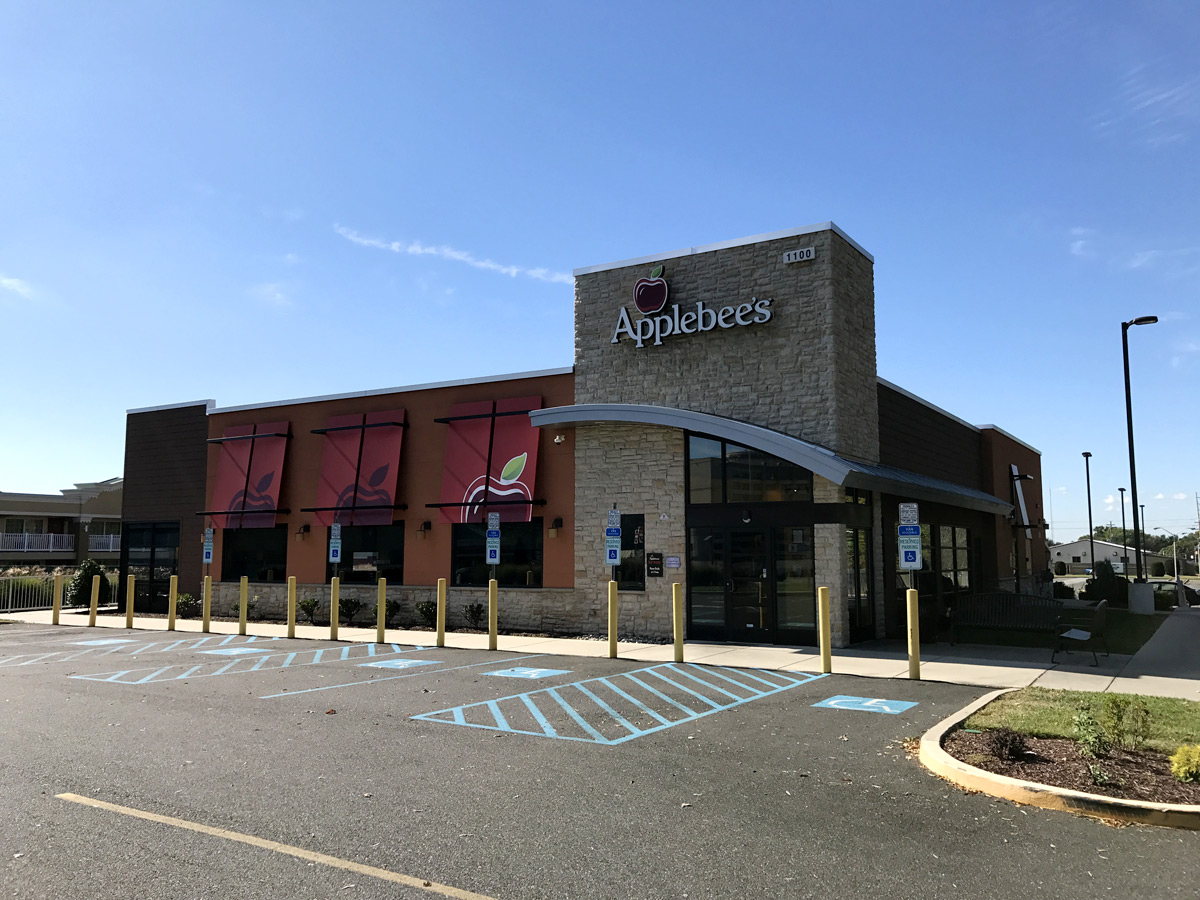 And just like that, my New Year's resolution about losing weight is right out the window.. 🙂
That's right people, Applebee's Grill & Bar is ringing in 2018 with a bang, with the return of their All-You-Can-Eat Riblets. But this time around, they are including All-You-Can-Eat Chicken Tenders in the deal as well, allowing you to mix and match to your heart's content.
I haven't had Applebee's signature riblets in years, so when I heard Celine Dion singing about them on TV, I texted a few of my buddies and told them to meet me at our local Applebee's for dinner. When they heard it was "all you can eat", they were all in.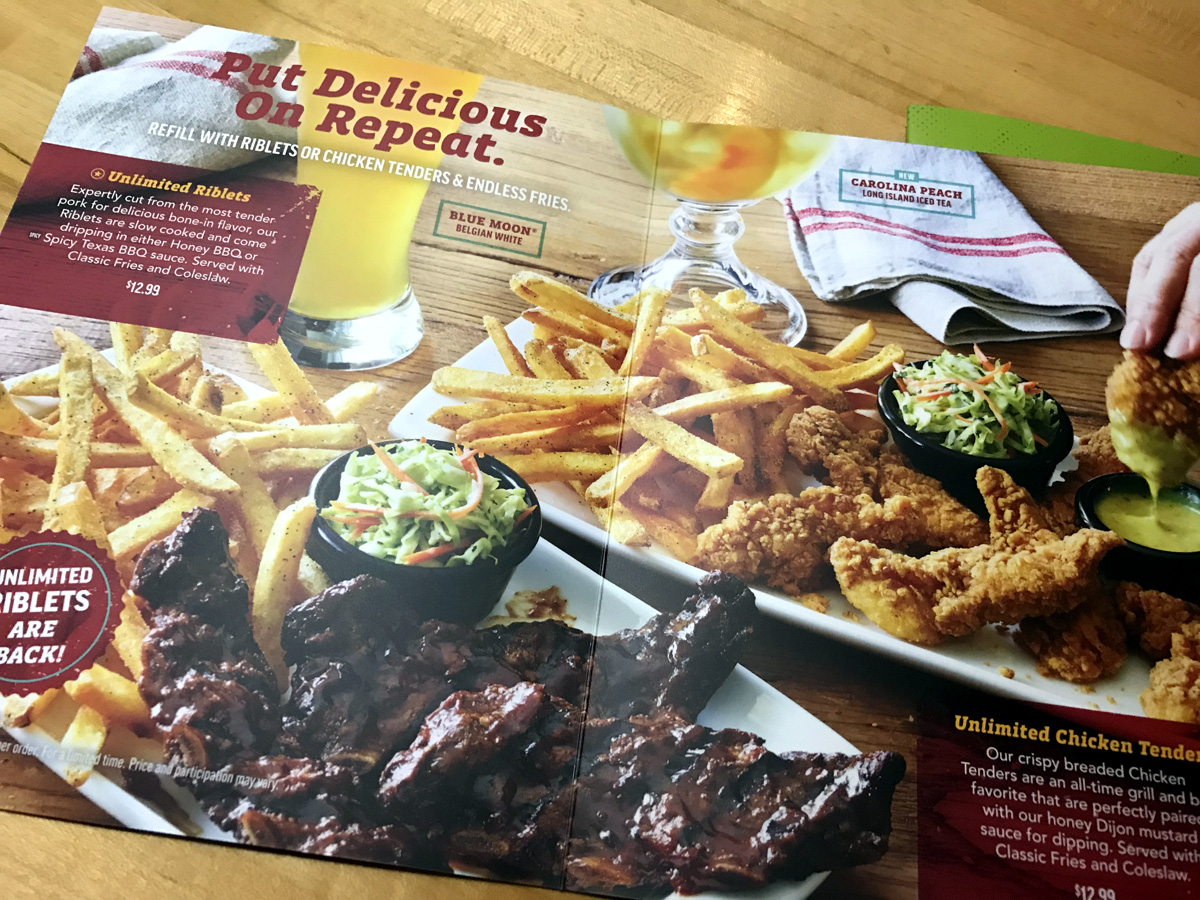 Here's how the all-you-can-eat deal works. Your first order features 12 ounces of riblets, expertly cut from the most tender pork for a delicious bone-in flavor, then slow cooked and served dripping in either Honey BBQ or Spicy Texas BBQ sauce, with classic fries and cole slaw. Refills get you six more ounces of ribets and a side of fries. This goes on as long as you like.
Start with the chicken tenders, and your first order features seven chicken tenders that are juicy, breaded and downright delicious with a side of honey Dijon mustard for dipping, with classic fries and cole slaw. Refills get you three more chicken tenders and a side of fries.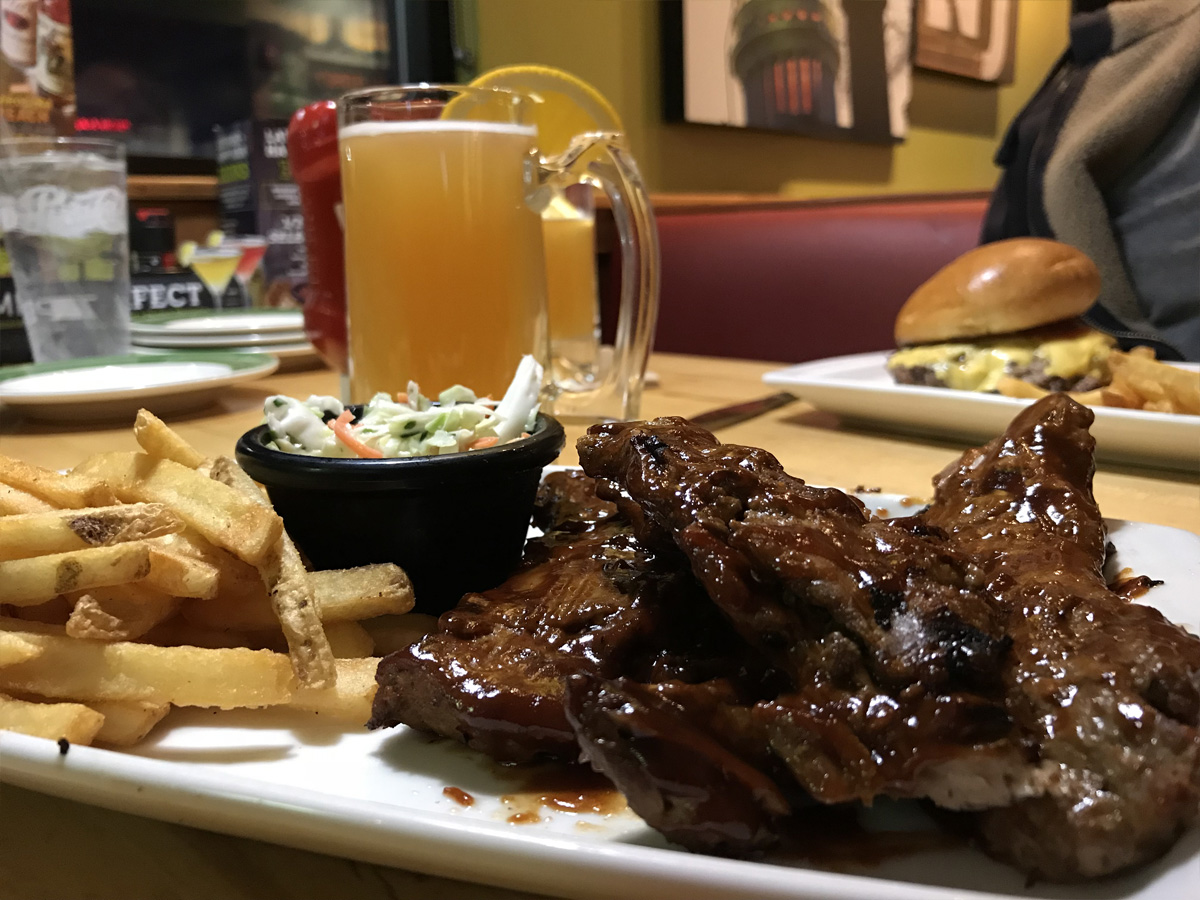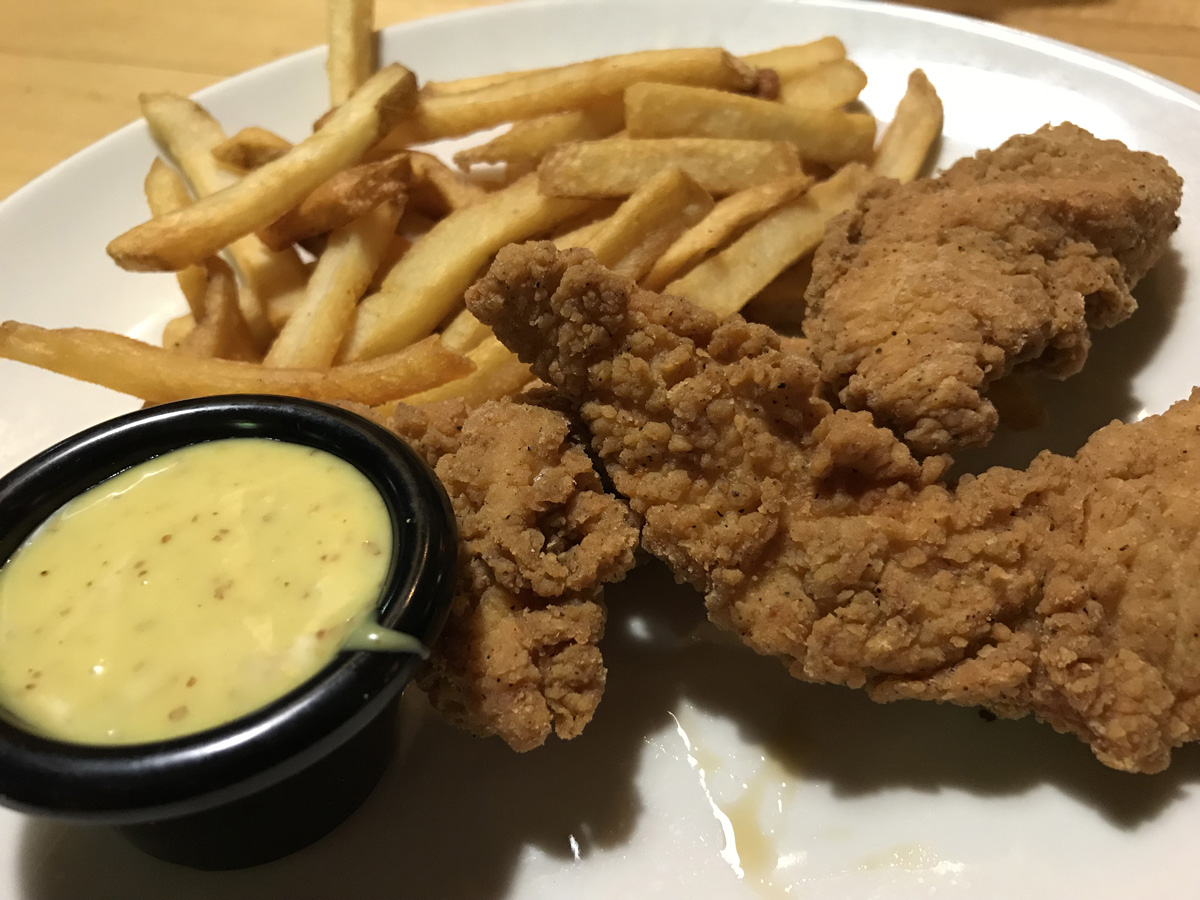 Can't decide yet whether you are Team Riblets or Team Tenders? No problem, as you're allowed to mix and match. I started off with the mouth-watering riblets, then switched over to the chicken tenders for round two, and wrapped things up with another serving of riblets before throwing in the towel. My buddy Jerry had four servings of riblets before he started getting the meat sweats and tapped out!
In addition to this delicious all-you-can-eat deal, Applebee's has yet another great Neighborhood Drink offer for January, a 10 oz draft of Blue Moon beer for just $2. It's the perfect drink to compliment those riblets and tenders, so drink up… just don't overdo it.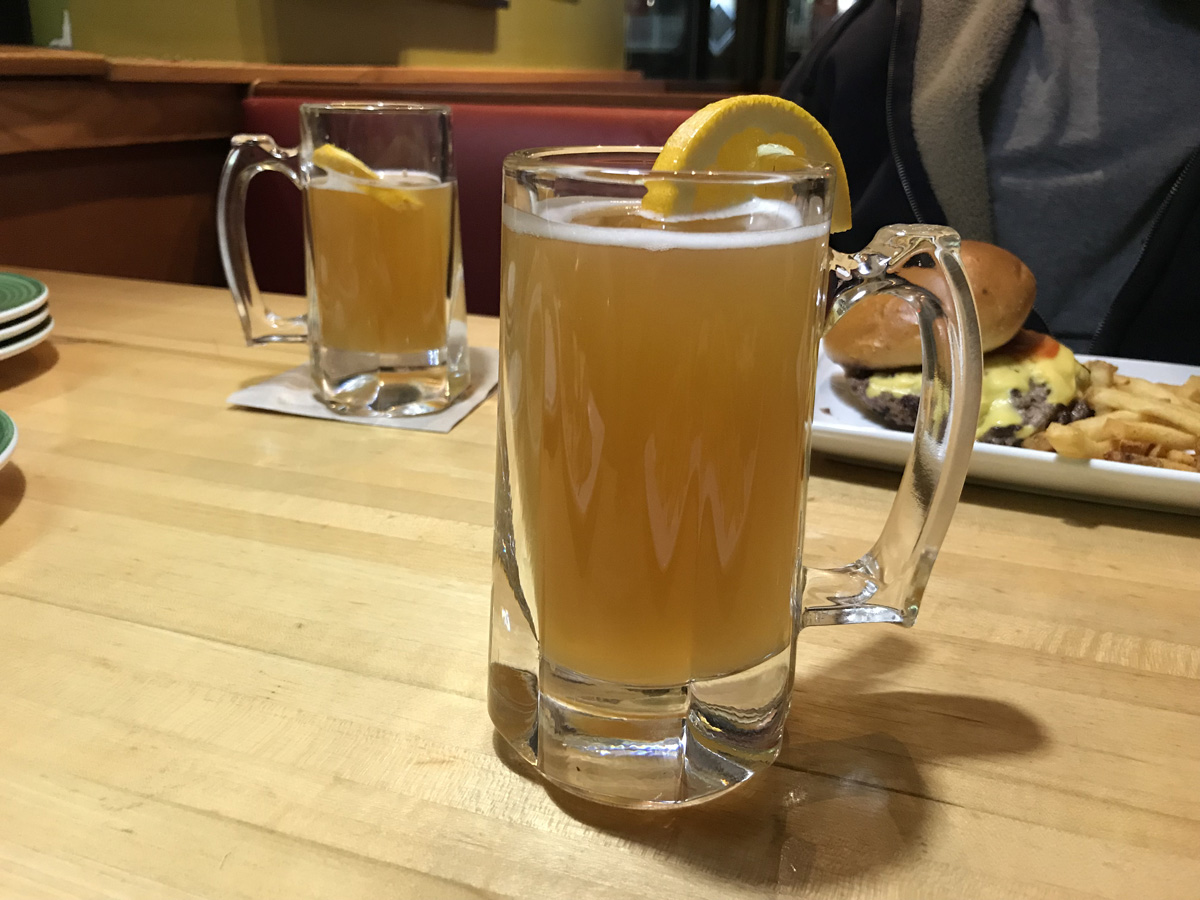 Applebee's all-you-can-eat riblets and tenders deal is only here for a limited time, so if you've got a hankering for some tasty riblets and/or chicken tenders, stop what you're doing and head over to your local Applebee's today before it's too late. Trust me, you'll be glad you did!
Who's ready to experience the magic of Applebee's riblets and tenders? We've teamed up with Applebee's to give one lucky Guys Gab reader a $50 Applebee's gift card. To enter, simply leave a comment below telling us if you're Team Riblets or Team Tenders.
We'll pick a winner at random on Friday, January 19th at 5pm EST. Contest only open to US residents.
—
Disclosure: This post is sponsored by Applebee's Neighborhood Grill & Bar, but all opinions are my own.