Häagen-Dazs Just Announced Two New Boozy Ice Cream Flavors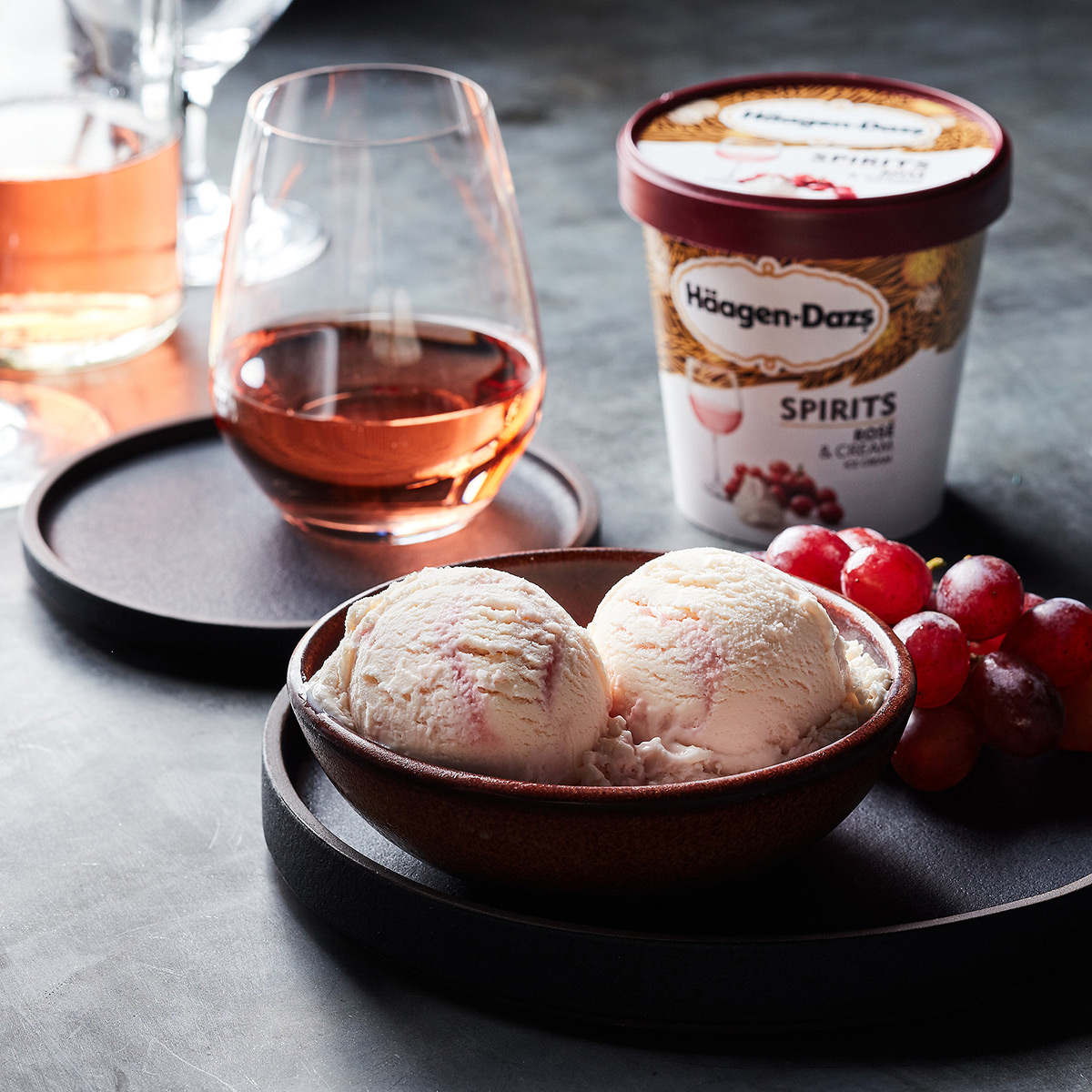 Last year, Häagen-Dazs introduced a new booze-infused ice cream line, and it was love at first bite. Now, the ice cream brand is adding two new flavors to their boozy Spirits Collection, and they're set to hit shelves in April 2020.
Basic girls everywhere will be going nuts for Häagen-Dazs Rosé & Cream, a wine-infused sweet cream ice cream that comes with a tart Rosè-flavored swirl. As Bustle says, "It pairs perfectly with a glass of bubbly, a marathon of The Bachelor, and doing absolutely nothing." We're sure it'll be a hit, because white girls love their Rosé all day!
Personally, I'm way more excited for Häagen-Dazs Whiskey Hazelnut Latte, a spiked latte inspired treat that's made with whiskey-infused coffee ice cream and blended with ribbons of hazelnut fudge and chocolate espresso flakes. If you're a fan of coffee, hazelnut, and whiskey, this flavor will be right up your alley.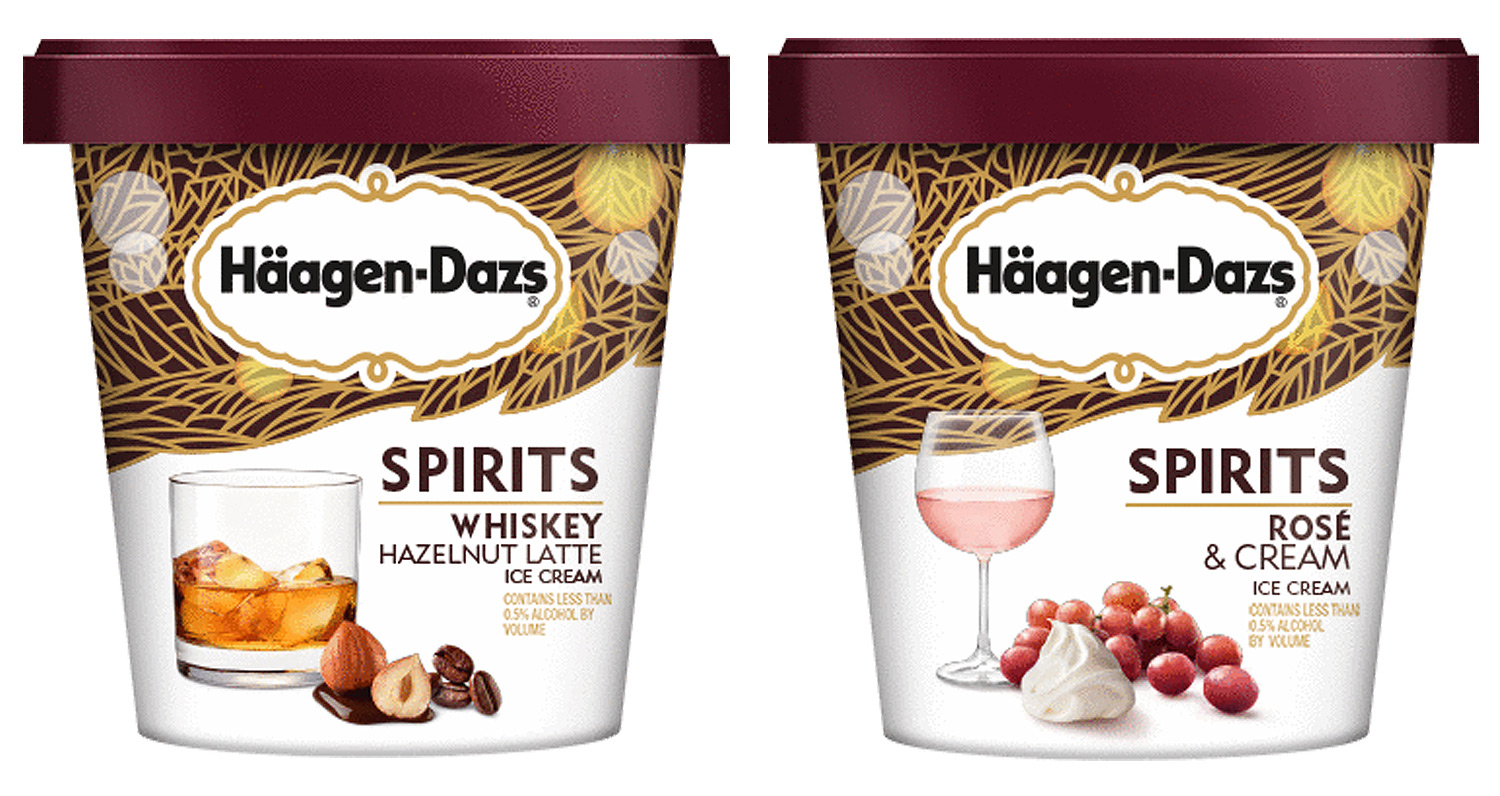 These two new flavors will hit the freeze aisle nationwide by April 2020. The Rosé & Cream and Whiskey Hazelnut Latte come in 14-ounce cartons with a suggested retail price of $5.49. And as with the rest of the Spirits Collection, each ice cream contains just 0.5% alcohol by volume, so you can "indulge freely" without worrying about getting drunk.
Mmm, these latest additions to the Spirts Collection can't get here soon enough! 🍨