Coors Seltzer Orange Cream Pop Ice Cream Sounds Amazing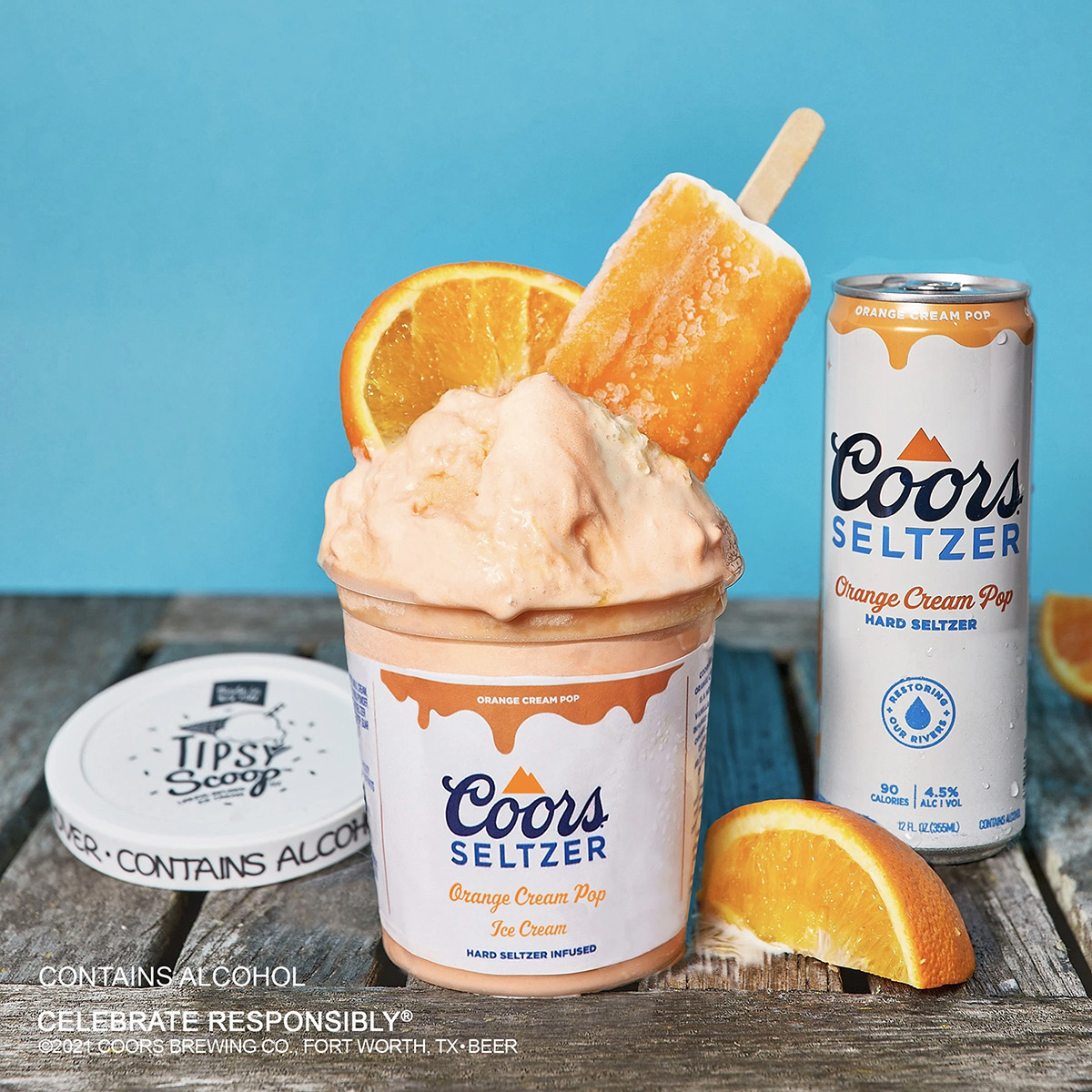 Next week is going to be a scorcher, but we've got a delicious (and boozy) way to beat the heat, with the limited-edition Coors Seltzer Orange Cream Pop Ice Cream!
Just in time for summer, the folks at Tipsy Scoop have teamed up with Coors Seltzer to create a limited-edition boozy ice cream inspired by the nostalgic orange creamsicle popsicle.
Coors Seltzer's new limited time flavor, Orange Cream Pop has been churned into an ice cream flavor that tastes like a refreshing blend of orange and vanilla with a touch of sweetness, just like orange cream soda. And it's also sure to pack quite a punch, with a 5% ABV (Coors Seltzers only have 4.5% ABV). So you definitely shouldn't scoop and drive.
So how can you get your hands on this limited-edition ice cream flavor? If you live near one of Tipsy Scoop's NYC locations, you can pick them up starting June 30, while supplies last. If not, you can purchase it online at TipsyScoop.com, with a 4-pack costing $49.00. Either way, make sure to sign up with Coors for a 15% off coupon to save you some money.
And if ice cream isn't your thing (or you're lactose intolerant), you can always pick up a case of Coors Seltzer Orange Cream Pop. With 4.5% ABV and only 90 calories, it delivers the perfect burst of cold, nostalgic, summertime refreshment of the classic Creamsicle, but without any wooden popsicle stick getting in your way! (And if seltzer isn't your thing, Captain Morgan's Orange Vanilla Twist is pretty great as well)