Have You Ever Seen A Dealership Like This?
I've owned luxury cars for the past decade, and have been in my fair share of swanky waiting rooms. But I was blown away when I walked into the waiting room at Subaru of Cherry Hill. I wanted an oil change for the WRX, and dedcided to wait since it doesn't usually take too long.
Sure, my local Acura dealership has free sodas and popcorn, but this place has three pinball machines, Cruisin' World, Pac-Man, and video poker! Comfortable chairs, free Krups coffee, a plasma TV, and a slew of magazines – What more could you ask for?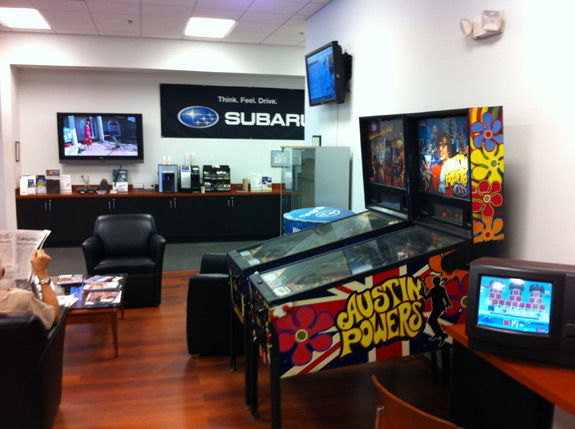 I played Crusin' World for a bit, before giving up the seat to a 6 year old who wanted to try. 🙂