Hooning The Countryside In A 2015 Lexus GX 460
What would you do it if you had a sport utility vehicle with the capabilities of a Land Cruiser and the luxury of a Lexus? Right. You'd rip of the landscape while sipping lattes and listening to music that involves violins. For a week, that's what I did. More or less. Sometimes the violins were replaced with guitars and occasionally the latte was actually a 32oz soda. It's all good.
Before we talk about bouncing around the wilds of Wyoming, though, let's talk about what we did this in. The 2015 Lexus GX 460 is a full-on SUV, one of the few that hasn't been chopped down into a crossover. It's a luxury machine, for sure, with a lot of great interior qualities, but it retains the great capability that is best exemplified in Toyota's Land Cruiser line.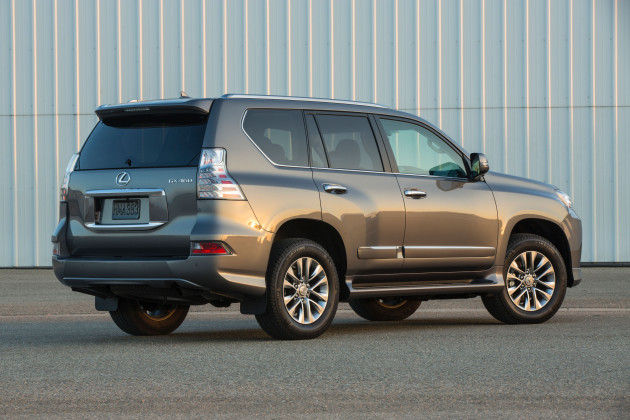 The GX sports a three-row interior that seats up to seven, plenty of versatility for cargo and people, and a lot of luxury. Did I mention luxury enough? Ya, this one has luxury in spades. Also unusual for a very capable offroader is the GX 460's great highway ride and quiet interior, something most luxury SUVs have to give up if they're to retain their prowess off the pavement. This may be the most surprising aspect of the Lexus.
Powering everything is a robust 4.6L V8 producing 301 HP and 329 lb-ft of torque. That may not sound like much, but it comes at a low end and rumbles its way out through a six-speed automatic transmission and full-time four-wheel drive. The QX 460 can tow up to 6,500 lbs and never feels weak thanks to this powerhouse. The EPA gives the Lexus GX 460 a 17 mpg combined rating (15 city / 20 highway). We saw near that at about 17 and change overall in our week with the big SUV.
Now to the good stuff.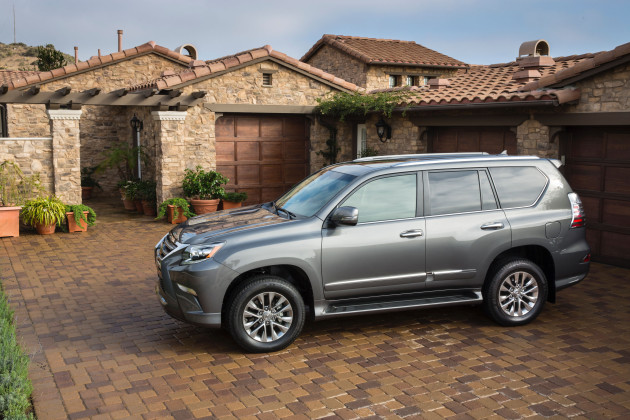 During our week with the 2015 Lexus GX 460, we did the usual family hauling with some time on the highway and freeway as well as around town, but most of our focus was on going out into the hinter to hoon this beast through shrubbery and dirt. In offroad, the GX 460 is very astute.
The Lexus GX 460 has a cool crawl control feature with three speed presets that allows you to set the pace and let it do its thing with the throttle so all you have to do is steer. You might think of it as the low speed, offroad equivalent of cruise control, but with a more adaptive and reactive element for dealing with the changes in terrain. More fun, though, is utilizing the full-time 4WD to just fly about the landscape with little regard to the defilade and changes throughout.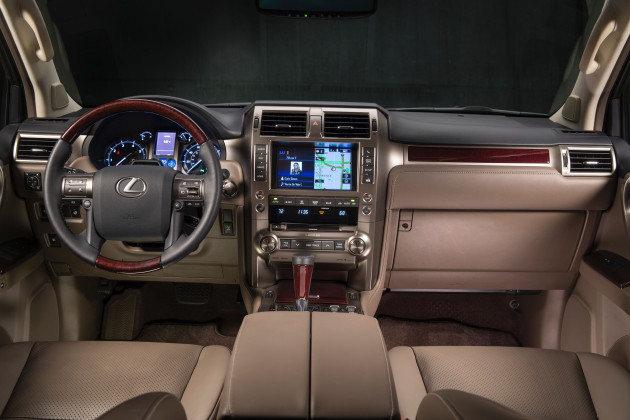 When it was time to go offroad, we visited a friend's ranch near Hillsdale where we used his property as our own personal arena for mayhem. We also spent time near the Colorado border on some public property that houses one of our favorite unofficial rally courses and 4×4 proving grounds. In those places, we climbed hills, flinged dirt, and otherwise had a good time. The GX 460 took it all in stride and kept on going without complaint, keeping its dignity as we sat in luxury and acted like children.
The 2015 Lexus GX 460 is a beautiful machine and offers a lot of capability and versatility for the luxury SUV segment. With three rows, a powerful engine, and great offroad prowess, it fits a certain market that others cannot. All starting around $50,000.