2015 BMW X4 Is Right-Sized Sophistication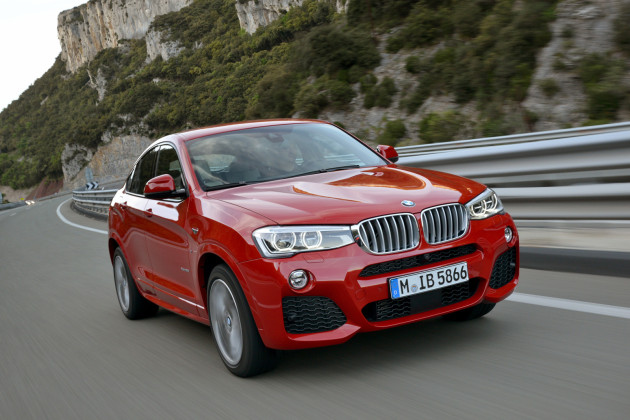 Leave it to the Germans to come up with a new vehicle segment whose focus is on sport, luxury, and right-sized capability. The Sport Activity Vehicle (SAV) is BMW's take on what the crossover market is missing: Smaller, more nimble and far more aggressive vehicles. The 2015 BMW X4 is the answer to that need.
At first, on paper, the X4 makes little sense. It's small(ish), has few of the interior benefits of a more square-built crossover, and misses the fuel economy and handling characteristics of a sedan. So what's it for? Well, once you've been in it, it all comes together and makes perfect sense.
Lets think about someone who's shopping for a car. They want handling similar to a sports sedan, the peace of mind that comes with all-weather capability, the ability to go out and do things whether paved or not, and luxury. For most of those points, there are answers already on the market. But for all of them? There's the new BMW X4.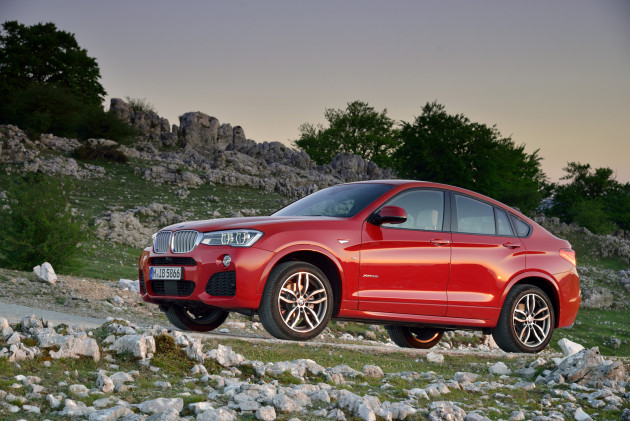 After a week in the car, I realized that it's a great combination. It's got the capability of a Subaru Outback, one of our favorite station wagon crossovers, and the luxury that only the premium German makers can bring. Along with that, it has the signature performance and beautiful driving characteristics that BMW is known for. It has its quirks, of course, being a first-generation of the concept, but they are small things in the overall package.
During our week with the 2015 X4, we put 243 miles on the vehicle in situations ranging from family hauling around town and on the freeway to solo driving along the twisting highways of the Mountain West. We threw in some dirty track driving, light offroad, and even had a day of light snow. In all situations, the BMW X4 was excellent.
This is not without its sacrifices, of course. As a family machine, it's a bit tight in the rear seating (though it can seat four adults comfortably). The biggest sacrifice, though, is in cargo space. Yet the cargo area of the X4 is far larger than it appears on paper thanks to it being USABLE cargo space rather than just a cavern waiting to be filled. The floor of the cargo area stretches back further than might be expected when looking from the outside in. Thoughtful tie-downs and a cargo net add usability here as well. The "sweep your foot under the bumper to open the hatch" thing is also proven to be more than just a gimmick.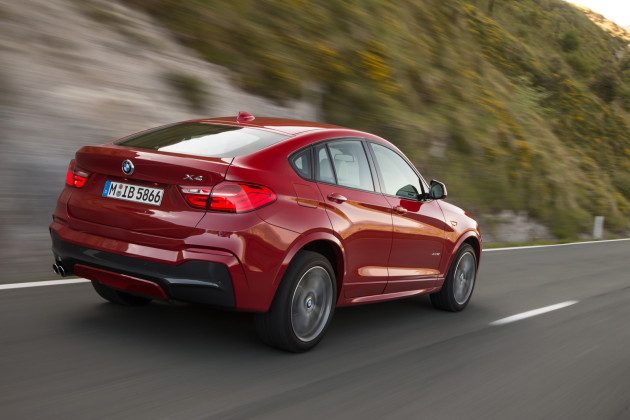 In all, the 2015 X4 offers a unique package that will have appeal for many. The exterior is part sport coupe, part station wagon with a look that most people we spoke with seemed to think was either beautiful from the get-go or grew on you to become so. The long hood, fastback styling, and aggressive fender size help bring out some muscle without getting outrageous about it.
Inside, the X4 is all Teutonic luxury. Those who've ridden in a BMW know what to expect here. Firm, but very comfortable seating, lots of adjustability, and spartan, but highly sophisticated design mark the German automaker's interior designs. Ergonomics are good, but there are enough "not quite perfect" items to make the car seem unique.
On the road, of course, the X4 is all BMW. It accelerates with its throaty, turbocharged six that outputs 300 horsepower and lb-ft in one package. There is a four-cylinder model, of course, and both are all-wheel drive through an eight-speed automatic transmission with manual shift paddles.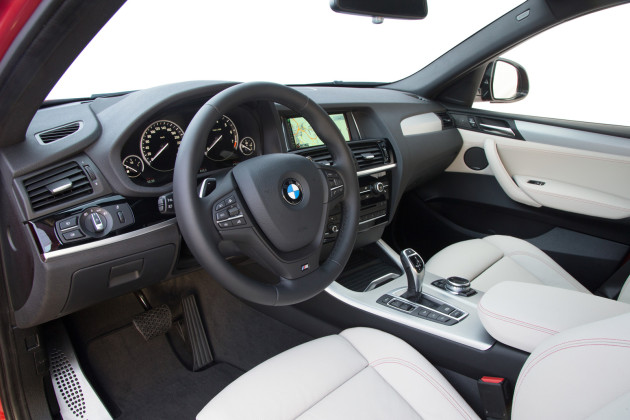 The four-cylinder model is called the X4 xDrive28i and has received EPA estimates of 23 mpg combined (20 city, 28 highway). The six-cylinder X4 xDrive35i that we drove is rated at 22 mpg combined (19/27). So you sacrifice little to jump up to the bigger performer. Our average 0-60 mph time in the 35i was right around 5.5s.
The X4's handling is, of course, signature Bimmer. Despite its general bulk, the X4 sways around corners beautifully and holds the road firmly in sport driving. Although it's not as confident as a lower-built sedan, it's far better than most crossovers.
The 2015 BMW X4 is a thoroughly enjoyable Sport Activity Vehicle that exemplifies what BMW means with that segment creation. Experienced in person, it's a far more understandable and lovely machine than it is on paper. Drive one for yourself and you'll see.