Howard Stern Announces His First Book In More Than 20 Years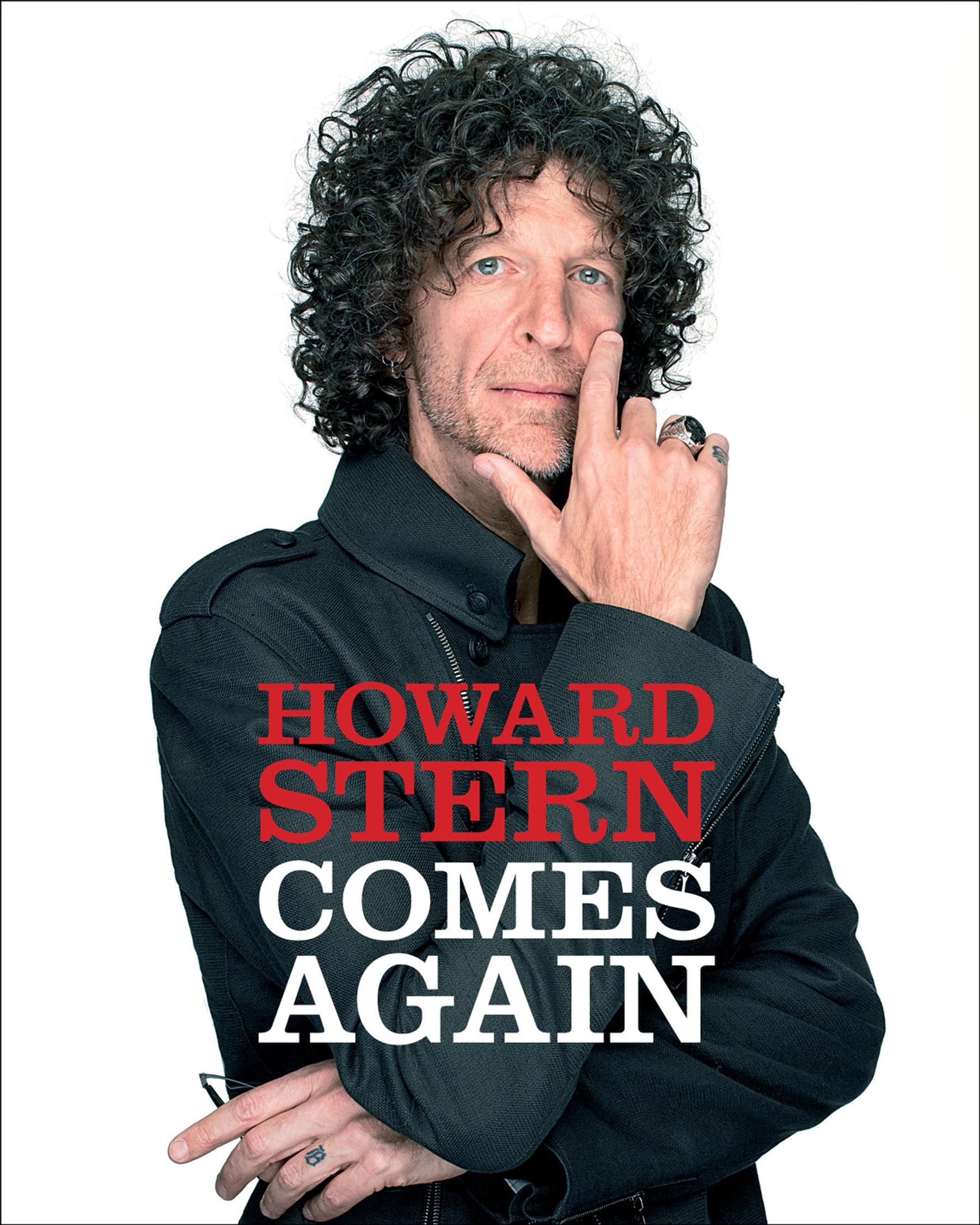 Last week, shock-jock Howard Stern announced to his SiriusXM listeners that he had secretly been working on a new book, "Howard Stern Comes Again", and that he had finally completed it, with the book slated to hit shelves on May 14th.
"For the last two years of my life, I've been involved in this project, and it has taken up almost every weekend, every vacation that we've been on. This is something I vowed I would never do again. Yes, Howard Stern has written a new book."
I've been a Stern fan since the 80's, and I've read his previous books "Private Parts" and "Miss America" many times over. So to hear that he had a new book that covered the past 20 years of his life, I couldn't have been more excited!
The King of All Media's latest book boasts 560 pages and highlights both his growth over the years and the multitude of groundbreaking celebrity interviews he's conducted in the Stern Show studio. It also touches upon his move to SiriusXM, among other things, and promises to reveal a closely-guarded secret he's been keeping for quite some time.
"I've been waiting two years for this book to be finished, because Howard Stern told me to be patient," said Jonathan Karp, Stern's publisher at Simon & Schuster. "It was well worth the wait. Howard Stern Comes Again is certain to be one of the most entertaining and widely read books of the year."
While the book is now complete, Howard told his longtime co-host Robin Quivers and the rest of the staff that he's still finalizing some key details of his upcoming promotional tour. He revealed he'll likely be visiting several talk shows and sitting down for multiple interviews in the coming weeks so that he can reach as wide an audience as possible and explain to them how this will be a different kind of book than the ones he's put out in the past.
As you might expect, Howard Stern Comes Again was the #1 book on Amazon's best-seller list within hours of Howard's announcement, with his fans rushing to pre-order their copy of the book. Expect a lot of people to be calling out of work on May 14th.
You can pre-order Howard Stern Comes Again today for just $21.00 in hardcover format or for $16.99 on Kindle.