Howard Stern's Benjy Bronk Crashes Roger Goodell Press Conference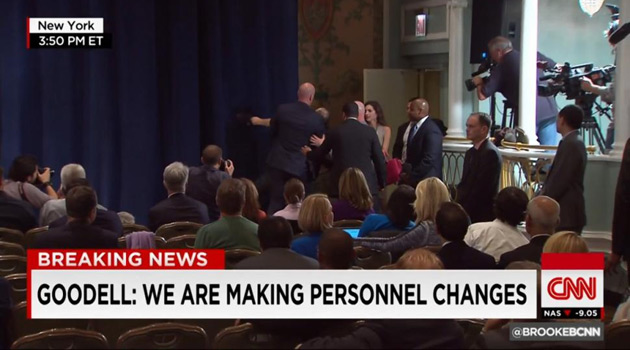 Congratulations Benjy, your hilarious outburst received national attention!
In case you missed it, Howard Stern writer Benjy Bronk caused quite a commotion during today's NFL news conference earlier today, where commissioner Roger Gooddell was speaking. Entering from the same door that Goodell came through, Bronk casually strolled up to the podium where the commissioner was speaking. He was immediately swarmed by about eight security guards and league executives.
As he was dragged away, he could be heard saying "What are you doing? What are you doing? Don't take me to an elevator!", mocking the video showing Baltimore Ravens running back Ray Rice punching his then-fiancee in a hotel elevator.
Check out this video of the incident:

No doubt that Stern will be talking about this on Monday's show.. 🙂