Just Listen To The Sweet Sound Of This Ferrari FF!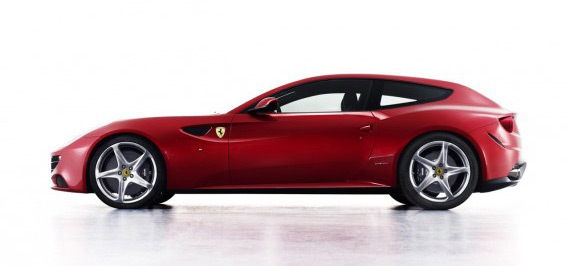 There's been a lot said about the radically-shaped, two-door, four-seat Ferrari Four. It's definitely not your typical Ferrari, but our insiders assure us that once behind the wheel, all doubt was forgotten. On paper, it sounds great. A 6.3-liter V-12 putting out 651 horsepower and 504 pound-feet of torque. Coupled to a 7-speed dual-clutch automated, this beast does 0-62 mph in a scant 3.7 seconds. And it keeps you safe with AWD.
It's styling is .. different, but there are buyers looking for a car like this. Many people (ourselves included) thought the Porsche Panamera was going to be a flop, and Porsche managed to prove everyone wrong. Now lets see if Ferrari can do the same.
A reader sent us this video show a Ferrari FF tearing it up in the hills near Brunico, Italy.
Just listen to that exhaust note!