Seriously? This Is The The 2012 Subaru Impreza?!
Subaru has been on a roll recently.. The Legacy, Forrester, and Outback all looks great, and here in the snow belt, you see them EVERYWHERE! The WRX/STI redesign in 2008 was a sore subject, but Subaru kept tweaking things until they finally got it right with the 2011 models. (So much so that I went out and bought one!)
Then Subaru showed off the "Impreza Design Concept" at the 2010 Los Angeles Auto Show. Subaru borrowed some styling elements from the new Legacy, and the result was gorgeous!
Then someone photoshopped what they thought the STI would look like, and I fell in love.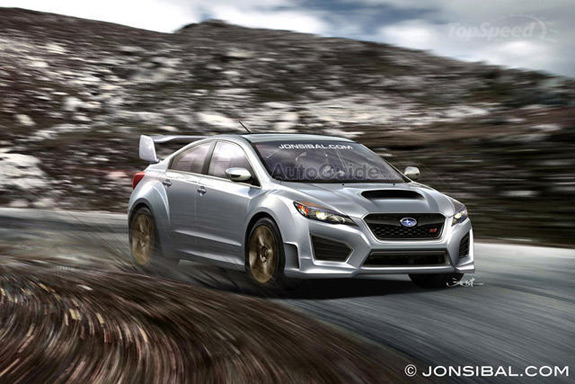 I loved the sharp edges, the modern look, just everything about it. No question, I wanted one, even if it meant taking a beating on trade-in. 🙂
So imagine my surprise when Autoblog posted some spy shots of the actual 2012 Impreza. The front looks like a cross between an old Subary Legacy, a Nissan Maxima, and a Chevy Cruze. The rear-end is a messr, and the side profile doesn't look right with flared fenders.
How did they go from that sexy concept to this anonymous blob? Now don't get me wrong, I realize that the current base Impreza is nothing to write home about, but this almost feels like a step backwards for them.
Here's hoping that they're able to make the WRX/STI look better when they're released.