Just What Your Man Cave Needs, A Ford Mustang Pool Table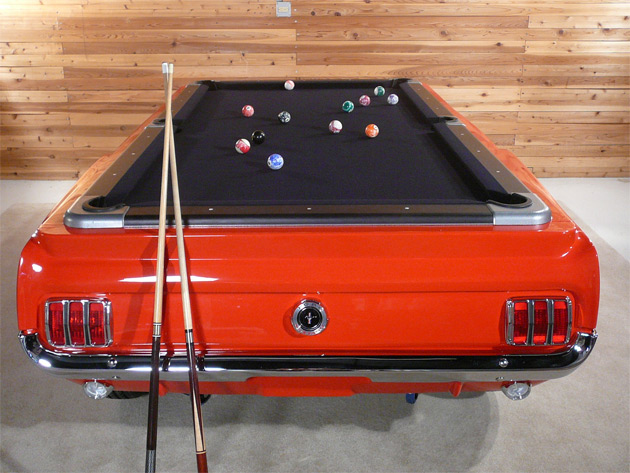 As Ford ramps up the celebration of Mustang's 50th anniversary next year, the automaker has partnered with CarPoolTables.com to produce a Mustang pool table molded from an actual 1965 Mustang. Yes, if you've been looking for the perfect accessory for your man cave, your search is over!
Manufactured in Largo, Florida by CarPoolTables.com and officially licensed by Ford Motor Company the 1965 Ford Mustang pool table is the ideal home accessory for the pony car fan. At 119-inches long, the 4×8-foot pool tables are shorter than the original 1965 Mustang but otherwise look remarkably accurate.
That's because co-founder Tony Utegaard and his team patterned the fiberglass "body" of the pool table from the original. They found a 1965 Mustang in a salvage yard and used it directly to create the molds.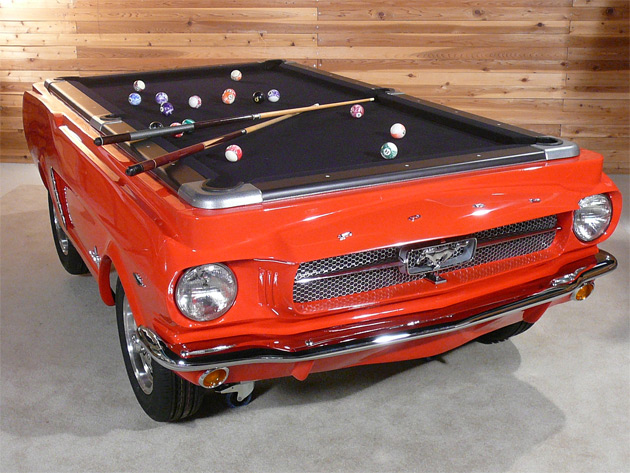 "We go and find the actual car, cut it up, shorten it, weld it together, and then we make molds of the parts," said Utegaard. "We've immortalized the original Mustang so that fans can enjoy their favorite car at home or on the road."
The body panels are professionally painted and available in any of the factory colors offered on the original 1965 Mustang, with "Rangoon Red" being the most popular. The paint is topped off with an automotive clear coat for durability before being polished and buffed by hand.
After painting, the craftsmen fit genuine Mustang chrome trim including badges, bumpers and working lights. The table even has a set of alloy wheels and tires. "We joke in our shop that someday people will be stripping our pool tables for the parts," added Utegaard.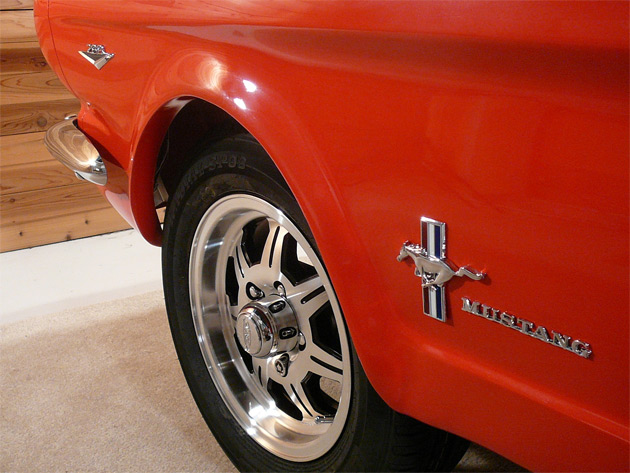 The heirloom grade professional playing surface features a three-piece Brazilian slate, real championship felt and solid hardwood all the way around. Each finished pool table gets its own VIN plate and title before being delivered to the customer.
The 1965 Ford Mustang pool table is available from http://merchandise.ford.com/ for $9,990.