Ken Block Makes Dubai His Latest Drifting Playground In Gymkhana 8!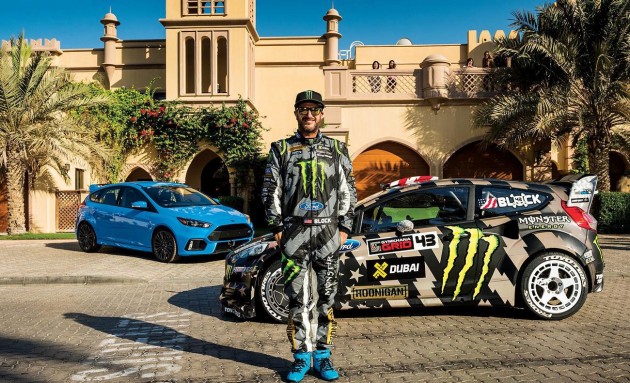 We thought that it would be tough for Ken Block to top Gymkhana SEVEN's antics around the streets of LA in the wild Hoonicorn RTR Mustang. But after watching his new video, Gymkhana EIGHT: Ultimate Exotic Playground; Dubai, we stand correct.
Block is back to his old tricks, shredding tires as he makes his way through the high-scale city infrastructure and into the exotic desert of Dubai. Piloting his 650 horsepower Ford Fiesta ST RX43 (adorned with special new reflective livery), he pulls out all the stops this time around..
Donuting around a moving Ford Raptor riding on two wheels, a drag race between a Bugatti Veyron, Ferrari F12, Lexus LFA and Lamborghini Aventador, darting around a 747 jet, some jumps, and lots and lots of drifty, smoky burnouts. Fans of the Gymkhana series won't be disappointed!
So what are you waiting for? Stop what you're doing and watch Gymkhana EIGHT right now!