Mansory Builds Wild One-Off Carbon Fiber Lamborghini Aventador SV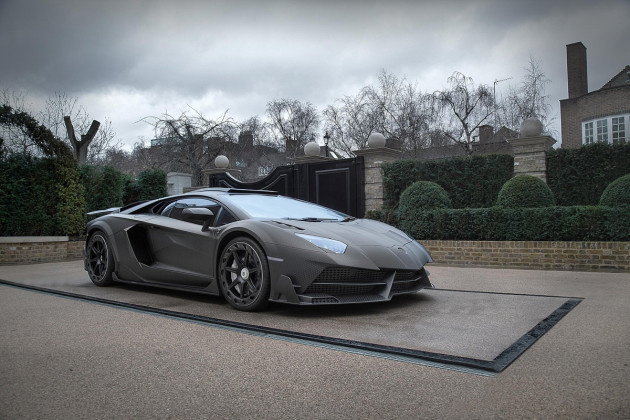 Mansory is a German tuning company for the rich and famous, known for taking already incredible supercars and dialing them up a notch. Case in point, this Mansory J.S.1 Edition Lamborghini Aventador 750-4 SV that you see here.
Billionaire James Stunt (who's father-in-law is F1's Bernie Ecclestone) wanted Mansory to build him a heavily tuned, heavily customized Lamborghini Aventador SV. And given the fact that Stunt is a good customer (this would make his twentieth Mansory vehicle), that's how the J.S.1 Edition came to be.
Inspired by the 2013 Veneno, Mansory added a tailor-made carbon fiber shell that includes a new front end and lip spoiler, ventilated hood, side skirts, a large rear spoiler, and a roof-mounted intake. In combination with a new sports exhaust system, output is boosted to 818HP and 553 lb-ft of torque (an increase of 78HP and 46 lb-ft of torque). And with all of the carbon fiber used, they managed to shave 110 pounds from the already-light SV.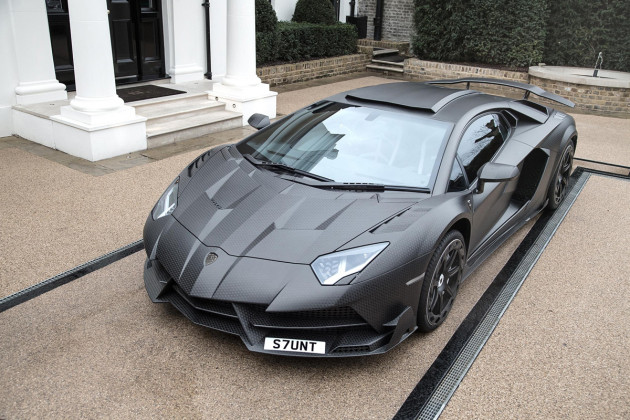 The J.S.1 Edition rockets from 0-62 mph in just 2.7 seconds. The car also gets to 186 mph in 23.4 seconds, some "half-eternity of six tenths" faster than the stock version, on it's way to a top speed of 220 mph.
And the price? In the wealthiest London circles, one simply doesn't talk about money. But needless to say, if you've got to ask, you probably can't afford it. And since it's a one of one, it's kind of a moot point anyway.
What do you think of the Mansory J.S.1 Edition?