Mansory Carbonado Lamborghini Aventador LP700-4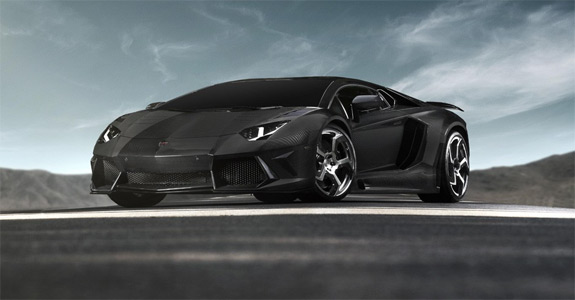 The Lamborghini Aventador is already one of the most extroverted cars you can buy. The jetfighter-esque styling, the monstrous 6.5L V12 engine, and those signature Lamborghini scissor doors. It's a supercar that gets tons of attention no matter where you go!
For most of us, this would be automotive nirvana. But believe it or not, there are people out there who want something more. And that's exactly who Mansory's targeting with their latest creation, the Mansory Carbonado "Black Diamond".
As the name suggests, the Mansory Carbonado utilizes a LOT of carbon fiber – Specifically the front bumper and splitter, front fenders, front trunklid, rear quarter panels, rocker panels, rear bumper and diffuser, and a fixed rear spoiler.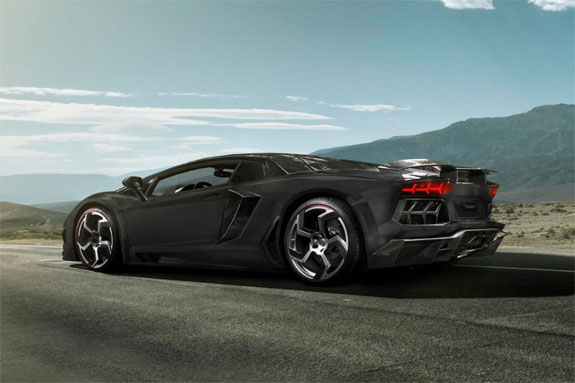 The replacement fenders and quarter panels (which are 1.6″ and 2″ wider than stock) are stuffed with forged aluminum wheels featuring carbon fiber inlays on the spokes and measuring 9″x20″ in front and 13″x21″ in back.
But don't think that the Carbonado is just an appearance package. Mansory went to work on the 6.5L V12 engine, managing to squeeze out every last bit of power. The car now puts out 754 horsepower and 553 pound-feet of torque!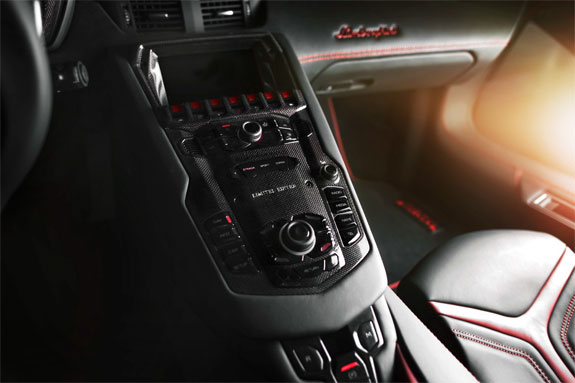 While it's a few ticks faster than a stock Aventador (0-62 mph in 2.8 seconds, top speed of 221mph), that's not what the Carbonado is about. It's about exclusivity, and having something that no one else does.
Mansory isn't saying how much the car will cost, but with only six being built, we're guessing over $1 Million! If you want one, you should contact Mansory ASAP. And then adopt me!