Listen To Deadmau5's Latest Track 'The Veldt'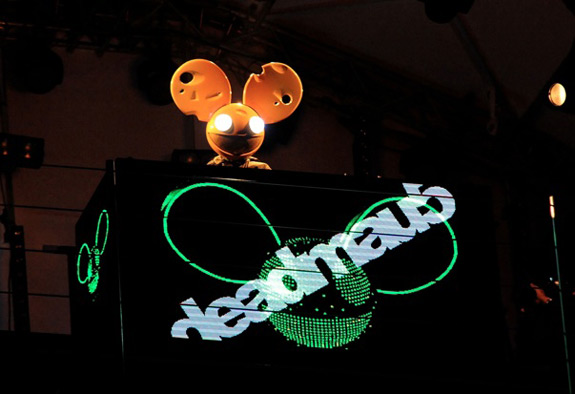 Last month, Deadmau5 was working on a new track called "The Veldt," inspired by Ray Bradbury's 1950s short story of the same name. But he did it in a rather unconventional way – He streamed the process live on the web, giving fans insight into the creative process. But when Deadmau5 mentioned that he'd soon have to start putting together vocals for the track, a guy named Chris James saw as an opportunity.
After tying together bits and pieces from the stream with working samples that had been released throughout the weekend, James came up with lyrics (also inspired by the short story) and began laying his tracks on top of Deadmau5′ work.
James then tweeted at Deadmau5 with a link to his audio file:
Within minutes, the two were on the phone working out a deal! This guy had his life changed in a matter of minutes by tweeting at Deadmau5. And people say Twitter is a waste of time..
Here's the track, let us know what you think of it!