Live Beyond Labels – Beck's Independent Artist Series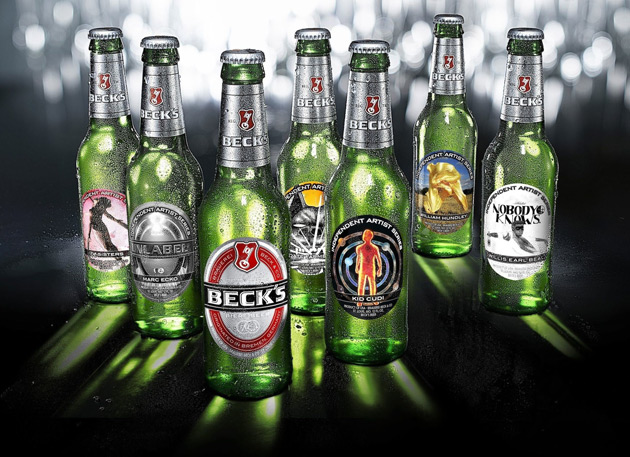 Each year, Beck's selects six artists from different disciplines to design original creative work to live on Beck's beer labels. Dedicated to supporting up-and-coming artistic talent, Beck's will display these designs on 13.2 million labels, amounting to 5.16 million square feet of canvas – more than eight times the square footage of the Museum of Modern Art in New York – for a summer-long art exhibit.
By transforming beer labels into art canvases, Beck's gives artists a unique way to share their creative vision with millions of people around the country. Each artist was chosen on account of their groundbreaking, multi-disciplinary approach to art and music.
The designers of this year's labels are:
Actor and Grammy award winning musician Kid Cudi
Fashion designer and entrepreneur Marc Eckō
Artist and musician Willis Earl Beal
Multi-medium artists The Date Farmers
Interactive digital duo TM Sisters
Photographer William Hundley
Watch the following video for an introduction to the artists and to get a peek inside their creative process in creating a beer label. Which label is your favorite?
This article is sponsored by Beck's