Ferrari By Logic3 Is Music To Your Ears
Ferrari has a long history of creating mountains of items shamelessly flaunting their iconic prancing horse emblem to drum up sales. Lunchboxes, wallets, ink pens, watches, and jewelry have all seen the Maranello Stallion emblazoned across them. While many of those items were less than tasteful, we think we may have […]
Ferrari has a long history of creating mountains of items shamelessly flaunting their iconic prancing horse emblem to drum up sales. Lunchboxes, wallets, ink pens, watches, and jewelry have all seen the Maranello Stallion emblazoned across them. While many of those items were less than tasteful, we think we may have stumbled onto something very special.
Logic3, a well known purveyor of iPhone cases and gaming peripherals, has teamed up with Ferrari to create some of the most beautiful audio gear we have ever laid eyes on. The collection, aptly named Ferrari by Logic3, features two separate lines of products each with multiple headphones and speaker docks.
The Scuderia Ferrari line features a more aggressive design with that trademark Rosso Red detailing many of the products. One set of headphones, the P200, looks like a bit like an F1 pit crew headset and features carbon fiber accents.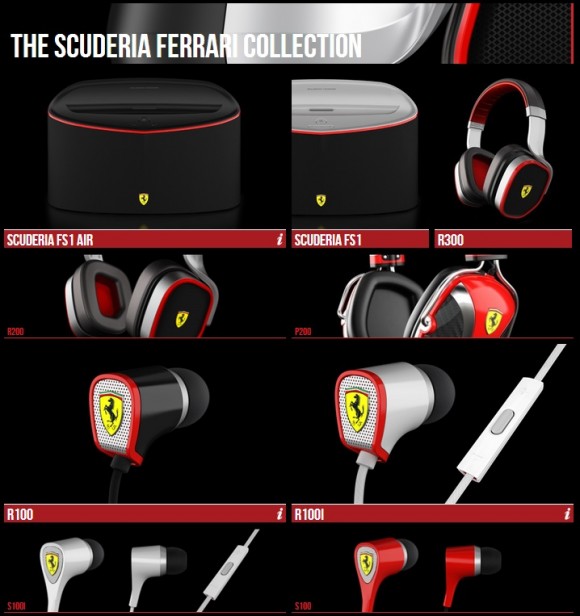 If we were to choose our favorite though, we would have to head over to the Ferrari Cavallino collection. This set of products is all covered in sumptuous leather and features striking metal work. They look like the kind of item that would come packed in the glove box of a new Ferrari from the showroom. Pictures never tell the whole story, but these appear to be some of the most solid and luxurious headphones available. Much more in line with something from Bowers & Wilkins than the Logic3 of old. We are completely blown away by this impressive hardware.
Hopefully we can get our hands on some of these products and give you guys some hands-on impressions of their feel and sound quality. Keep it here at GuysGab.com for all the details.