Thoughts On The Fast And Furious 6 Trailer?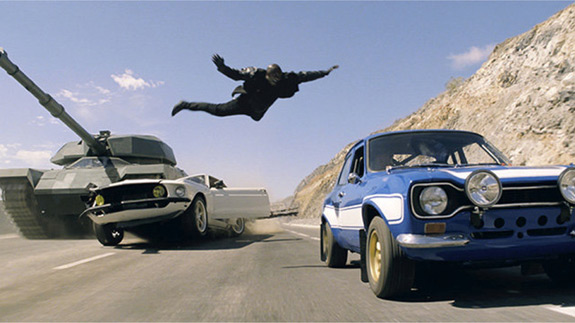 I've been a fan of the Fast and the Furious franchise since the beginning, but the trailer for Fast And Furious 6 that debuted during the Super Bowl really had me shaking my head.
It seems that the movies are less and less about the cars, and more about riduculous action sequences that you'd expect to see from a movie like The Expendables.
The trailer was such a blur, I had to watch it a few times just to identify the cars. There's an Subaru WRX STI driving on two wheels, a Dodge Super Bee (that I really hope is a replica), an Alfa Romeo of some sort, another boring Dodge Charger, among others. Honestly, a total snooze-fest.. This franchise seems to have forgotten it's roots.
Here's the trailer in case you missed it:

At the end of the day, I was a bit disappointed to see what direction they took Fast Six.. But nonetheless, I'll be there on opening night. 🙂