Look Like A World Traveler On Tinder With The 'Delta Dating Wall' In Brooklyn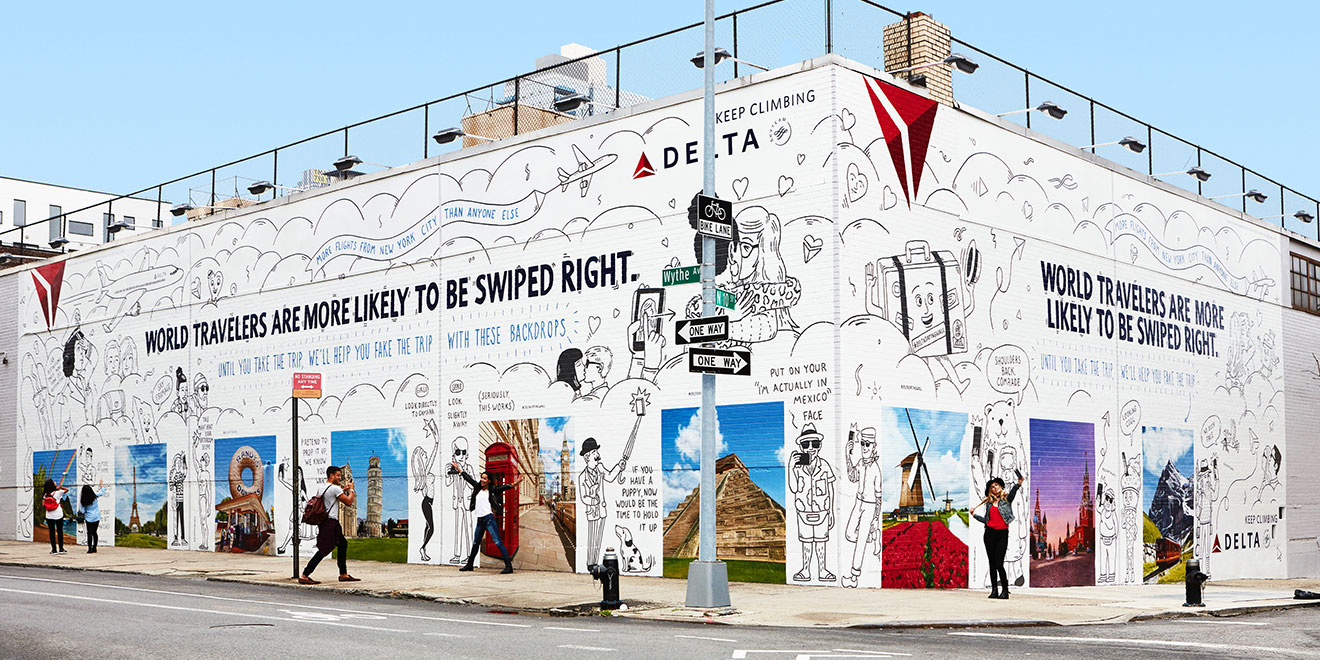 According to a recent research study from Wieden + Kennedy New York, world travelers are more likely to be swiped right on dating apps like Tinder. But what do you do if you don't have any exotic travel selfies?
Fear not, as Delta Air Lines, with help from W+K, has printed photos from nine exotic destinations on a wall in Williamsburg, Brooklyn, so that New York City singles can take selfies for their dating profile and look like the attractive jet-setters that they aspire to be. Feast your eyes on the #DeltaDatingWall.
The photos on the wall (surrounded by cute illustrations by Andrew Rae), feature iconic shots from Honolulu, Paris, Los Angeles, Pisa, London, Mexico City, Amsterdam, Moscow, and Zurich. Now is it a little dishonest to act like you're a world-traveler, when you haven't even flown on a plane before? Maybe. But like they say, "fake it until you make it", especially when there you're trying to pick up those #wanderlust Tinder cuties.
And when you're finally ready to head out on that epic travel adventure, Delta can take you there, with more flights from New York City than anyone else.
The #DeltaDatingWall will be up throughout the summer, but I would suggest going there sooner than later, as you know Tinder will be getting overloaded with photos like these as more people learn about this.
You can check out more pics of the dating wall (and get some photo ideas) below: