Meet Serial Killer Barbie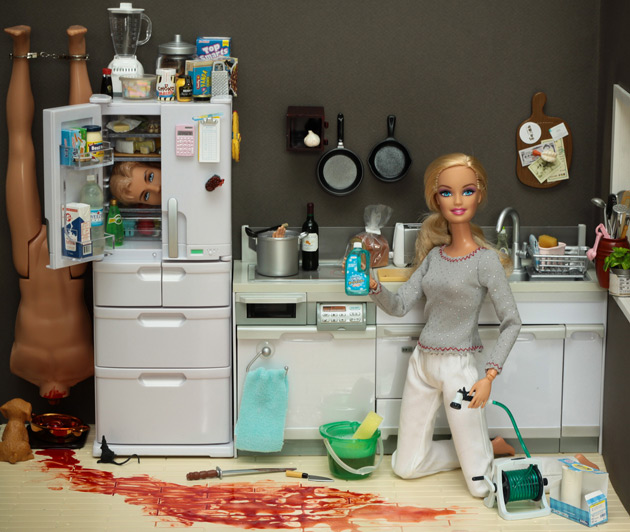 Who knew America's sweetheart could get so twisted? Ontario artist Mariel Clayton is the brilliantly evil mind behind a series of gruesome and twisted Barbie photos that depict bondage, suicide, murder, and sex. So what exactly was the inspiration behind her work?
"Because I hate Barbie. You can't get to be Barbie without an ocean's worth of peroxide, 27 plastic surgeries and a complete lack of intelligence, so it irritates me immensely that this is the toy of choice women give to their daughters to emulate."
Her photos looks like something straight out of Dexter, and you can see some of these examples below.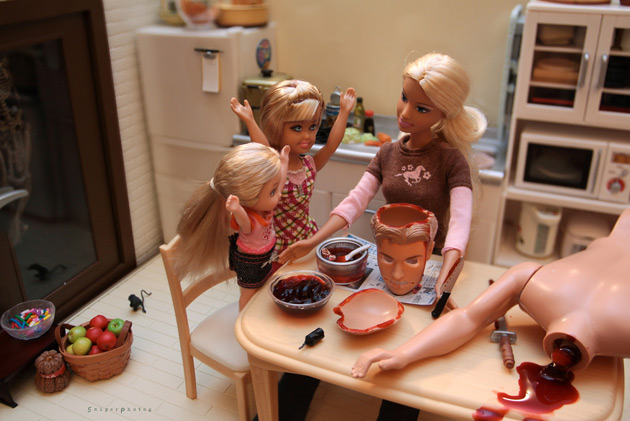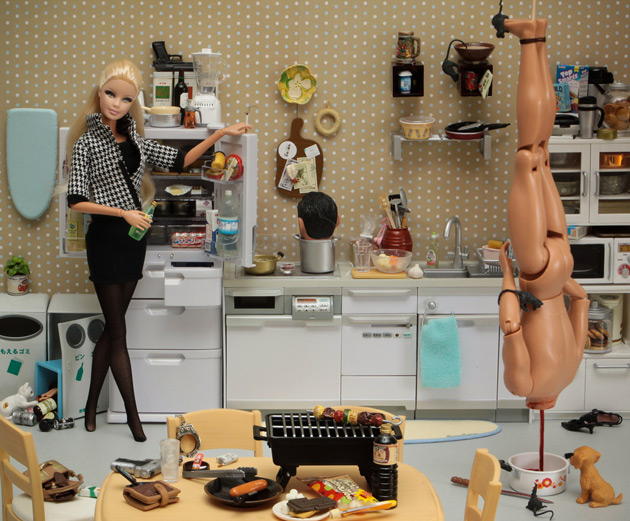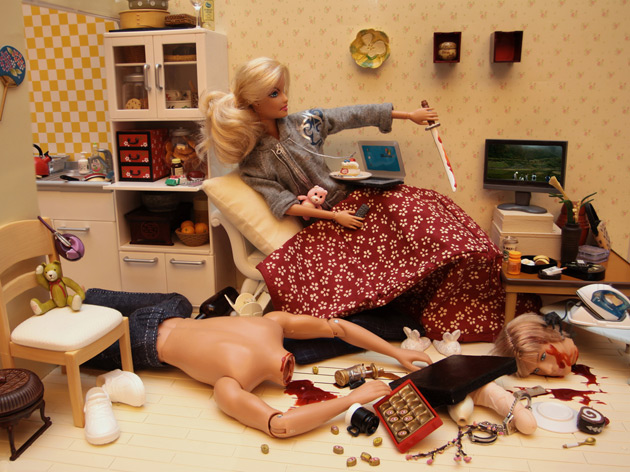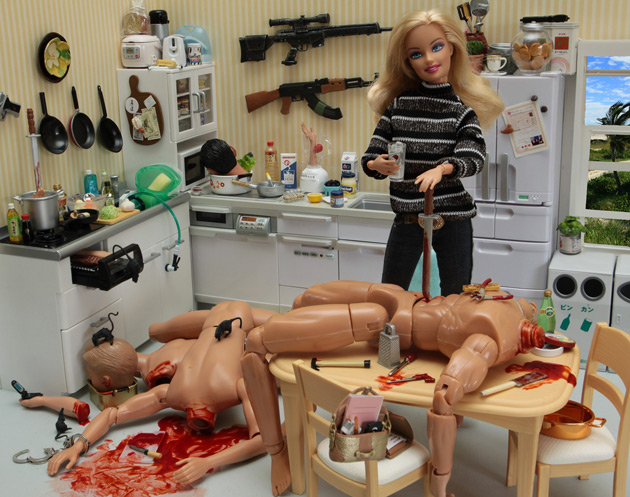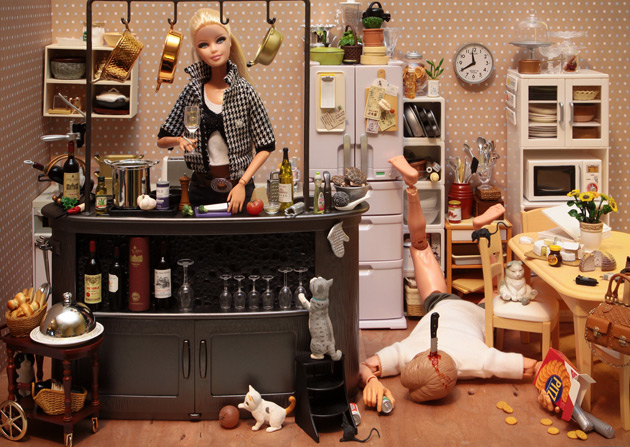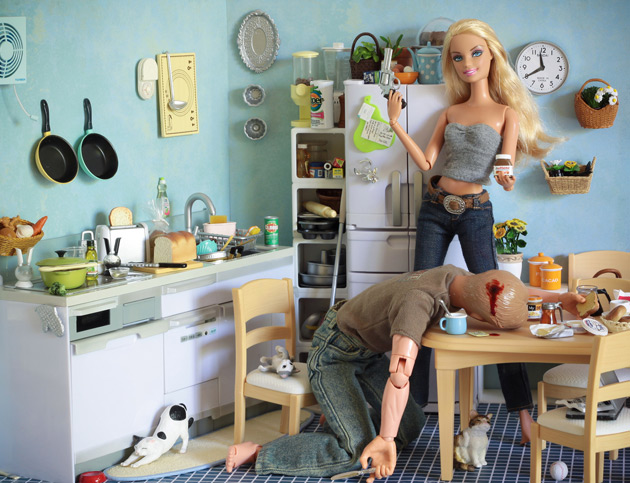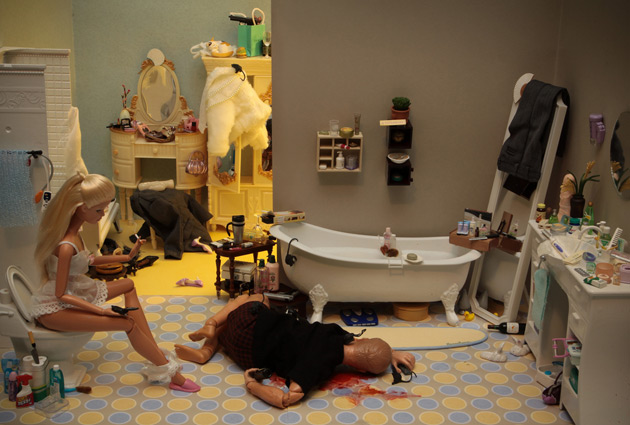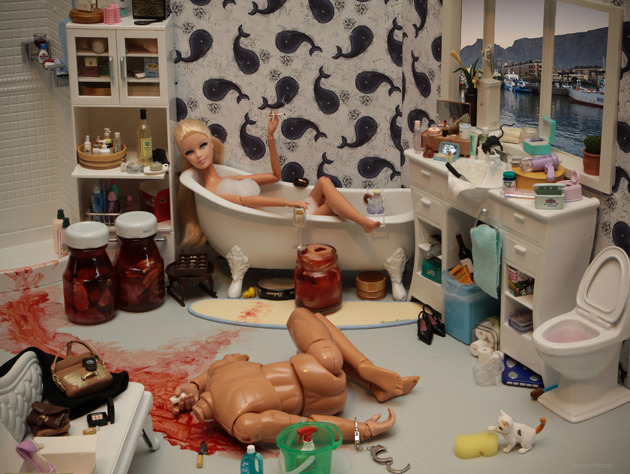 You can check out more of her work on the Mariel Clayton website, and the Mariel Clayton flickr page.