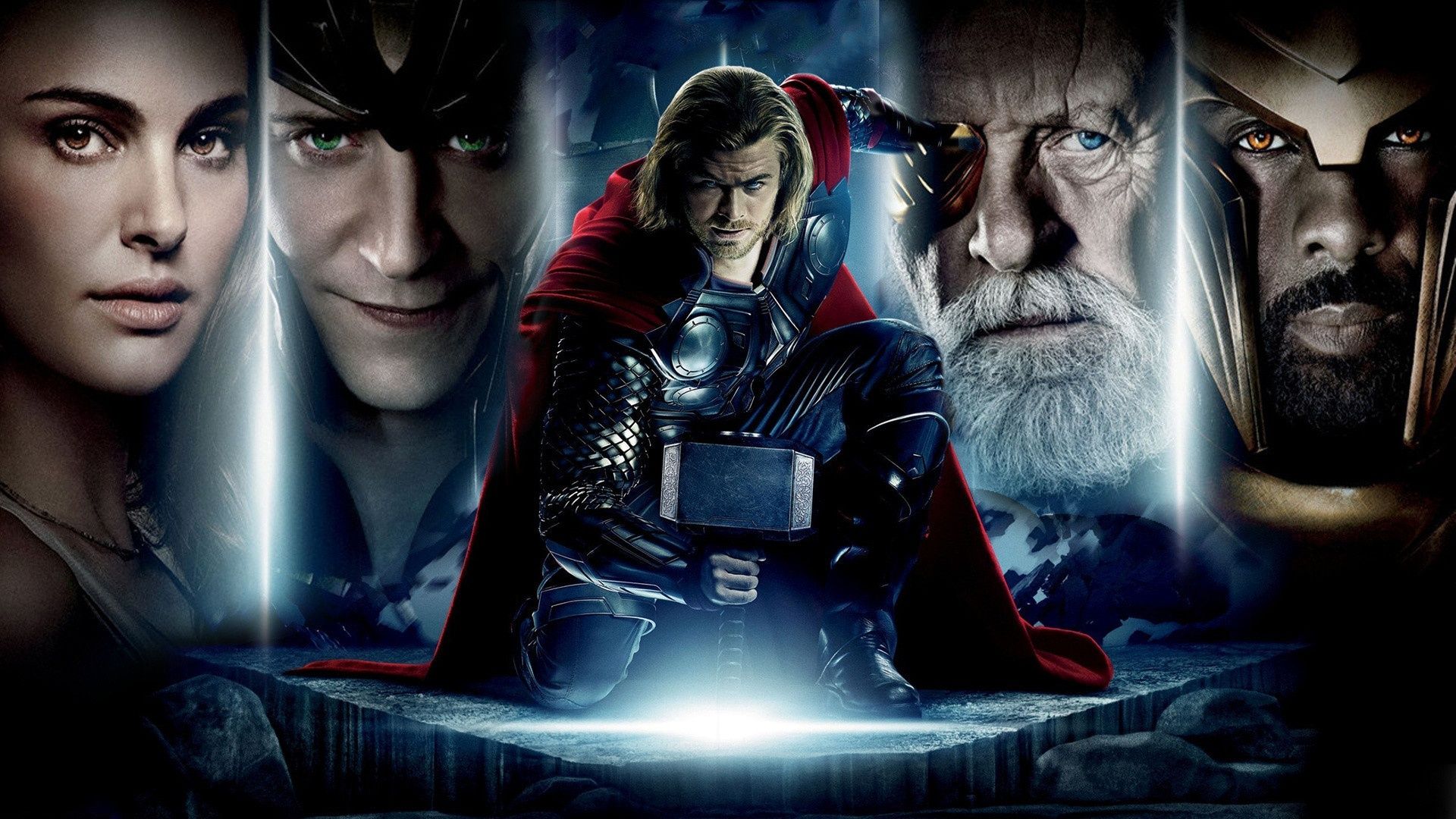 It's the summer of the Super Hero movies, and the first hero to be rolled out to fans all over the country is that of Thor, starring somewhat unknown actor Chris Hemsworth. The hulking Hemsworth is probably best known as George Kirk in the 2009 sci-fi flick "Star Trek." He has the Brad Pitt look to him, which of course is a great marketing ploy for the ladies in the crowd that get dragged to see "Thor" by their superhero wanna be boyfriends.
The movie is not exactly a thing of beauty, as there are a number of story lines that if you miss out on, could really confuse you as the movie goes on. There's the battle of power on the plant of Asgard, as Thor's dad Odin (played very well by Anthony Hopkins), has to make a decision on who is going to be the next king – Thor or his brother, the shifty Loki (Tom Hiddleston), who you know from the first five minutes of the movie is going to end up being the bad guy. Then you have Thor being banished to Earth after his aggressive nature to attack another planet gets the better of him, and there he falls in love with the one actress that has has seemed to have had more screen time in the last 6-8 months more than any – Natalie Portman.
The likeable Portman plays a scientist who along with some fellow co-workers is convinced there's some other life form out there, and they are in the New Mexico desert day after day trying to prove it. That's when they "run into" Thor, and from there it's your classic "fish out of water" story as Thor plays his God-like character speaking proper English and eating everything in sight while Portman tries to get more information out of him on his planet and exactly where he came from.
While all this is going on, his brother Loki is back up on Asgard plotting to become the new king after Odin comes down with sickness and Thor's pals are helpless in trying to get Thor back on the planet. The bottom line comes as Thor's friends find their way to Earth to tell Thor the truth of what is going on, and he magically gets a way back to Asgard, telling Portman after a bit of suck face that he will return for her.
In between, there's plenty of monsters, fighting, and some awesome special effects that will keep you happy for just over two hours. Like I said, you gotta be careful with the amount of stories going on at once, as it's somewhat easy to lose track of who is on whose team, and what the ultimate goal of all this warfare and fighting actually is. Thor's friends are nothing more than a sideshow to the movie, and the hottie who plays Thor's female fighting friend Sif (Jamie Alexander) is the highlight of the movie from the eye-candy standpoint.
The main event is the smackdown battle between Loki and Thor back up on Asgard, something that you knew was on its way from the first minutes of the movie. The battle isn't exactly one to remember, but it gets the point across on who the big bad King of Asgard really is – to the surprise of no one.
Final Thoughts: It's a solid flick that gives way for Thor to make more appearances in future super hero movies – like the Avengers, which is shooting right now. Will it match up to the upcoming release of "Green Lantern" and "Captain America"? That remains to be seen, but if you like super hero flicks, take the time to check out the "God of Thunder" at a theater near you.