The Latest 'Vacation' Trailer Promises Plenty Of Raunchy Road Trip Mayhem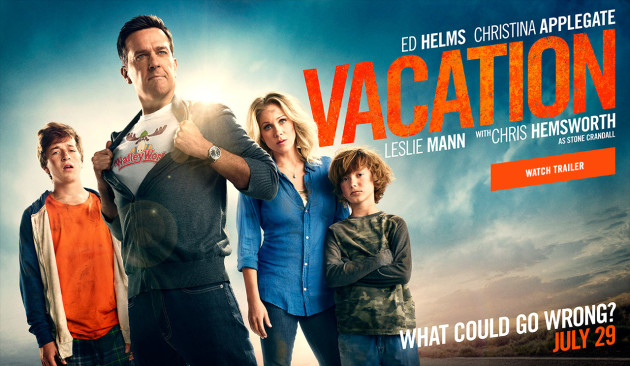 Well, it looks like we just might have a successful remake on our hands here. With this second trailer for this sequel/reboot of the Vacation franchise, we get plenty of that snarky banter that we've come to expect from the original movies, along with plenty of gross out humor straight out of the 90's.
Seemingly taking a cue from the highly successful 21 Jump Street series, this latest iteration of Vacation is more than aware of it's original roots, centering on an older version of Rusty Griswold played by Ed Helms, who tries to take his family to Walley World just like Clark Griswold (played by Chevy Chase, who appears here) did in the original film.
We also have a nice smattering of celebrity guest appearances in Vacation, including Keegan Michael Key, Chris Hemsworth, and Charlie Day. These are all wildly funny people who are sure to add their own unique flavor to what already looks to be a fairly clever and self aware late summer comedy.
Consider me sold, even if Rusty's youngest son looks like the most punchable character of the year..
Vacation opens July 29th