Check Out The First Trailer For Everest.. If You're Not Afraid Of Heights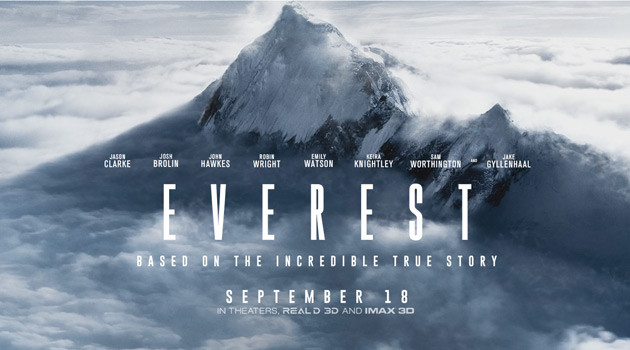 Looking like one of the more intense movie outings of the fall season, this first trailer for Everest looks pretty much like an adventure and horror film mix. The movie centers on the true story of a group of explorers who climb the legendary mountain, only to find themselves having to fight the elements in a truly deadly storm at the summit.
Not only does the action look intense (the entire movie was shot on location, giving you that authentic feeling that will turn a few stomachs), but it actually looks like it'll have some three dimensional characters for us to care about. The loaded cast includes Jake Gyllenhaal, Jason Clarke, Josh Brolin, Sam Worthington and Keira Knightley, and it looks like they're going to be put to pretty good use here!
Everest opens September 18th!