Here's The Final Red Band Trailer For Ted 2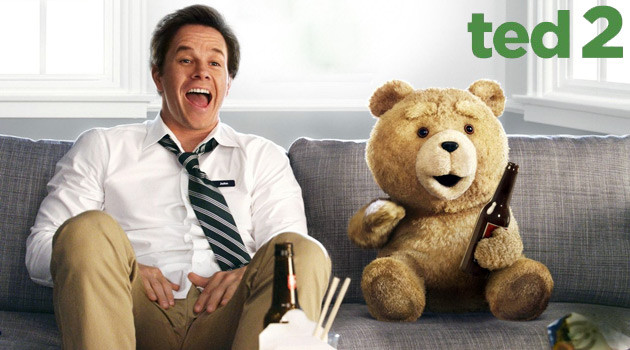 Despite the diminishing returns of Seth Macfarlane's last film, A Million Ways To Die In The West, he's come back swinging with a sequel to his much more successful debut film, Ted. Seeing as we're now only a couple weeks away from seeing what Mark Wahlberg and his foul mouthed, felt filled buddy are up to, here's one more Red Band (NSFW) trailer to tide you over.
So far, despite the generally disappointing results of most comedy sequels, Ted 2 is looking strong, capturing the fun of the original while providing something new in the process. The trailer starts out with a fun parody of the recent Star Wars: The Force Awakens trailer, and go from there into a fun barrage of jokes that range from Ted and Wahlberg's John Bennet messing with innocent bystanders, to a particularly funny bit invoking a strain of pot called "Help Me Get Home"
Ted 2 centers on the titular bear and his girlfriend Tami-Lynn battling for his civil rights so that they can start a family. In order to gain an edge, John enlists the help of lawyer Samantha Jackson (Amanda Seyfried), and a cameo filled legal duel will surely ensue.
Ted 2 opens on June 26th.