The First Trailer For Ridley Scott's 'The Martian' Gives Us 'Cast Away' On Mars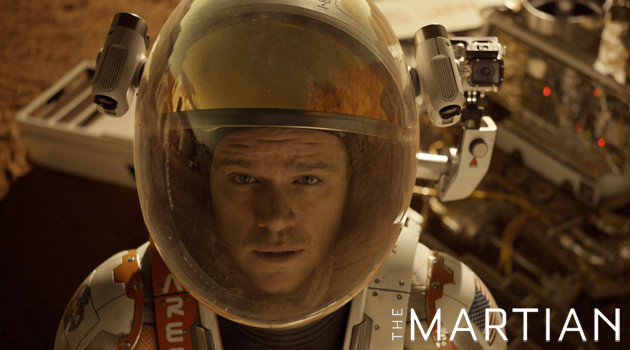 If there's any filmmaker in need of a slam dunk right now, it's Alien and Gladiator director Ridley Scott. Last year, he gave us one of the most colossal big budget failures in recent years with Exodus: Gods and Kings, and he has generally disappointed audiences with films like Prometheus and The Counselor. However, if this first trailer for his latest movie The Martian is any indication, it looks like he might find himself back on top.
The Martian stars Matt Damon and features a star studded cast that includes Jessica Chastain, Kristen Wiig, Kate Mara, Michael Peña, Jeff Daniels, Chiwetel Ejiofor, and Donald Glover. The film centers on an astronaut named Mark Watney, who in a failed intergalactic mission is forced to survive on Mars until he can somehow contact NASA to save him.
As you'll see in the trailer below, not only does Scott's rendition of Mars look visually stunning, but the movie seems to have a wonderful balance of genuine emotion, and humor. The novel this is based on by Andy Weir certainly does have a good reputation in sci-fi circles, so hopefully Scott can deliver.
If you want to see a little more, here's a viral video introducing some of the characters, which highlights how natural and human these characters feel so far:

The Martian hits theaters November 25th!