Mustang Mach-E Sets Off On Cross-Country Journey From NYC To Seattle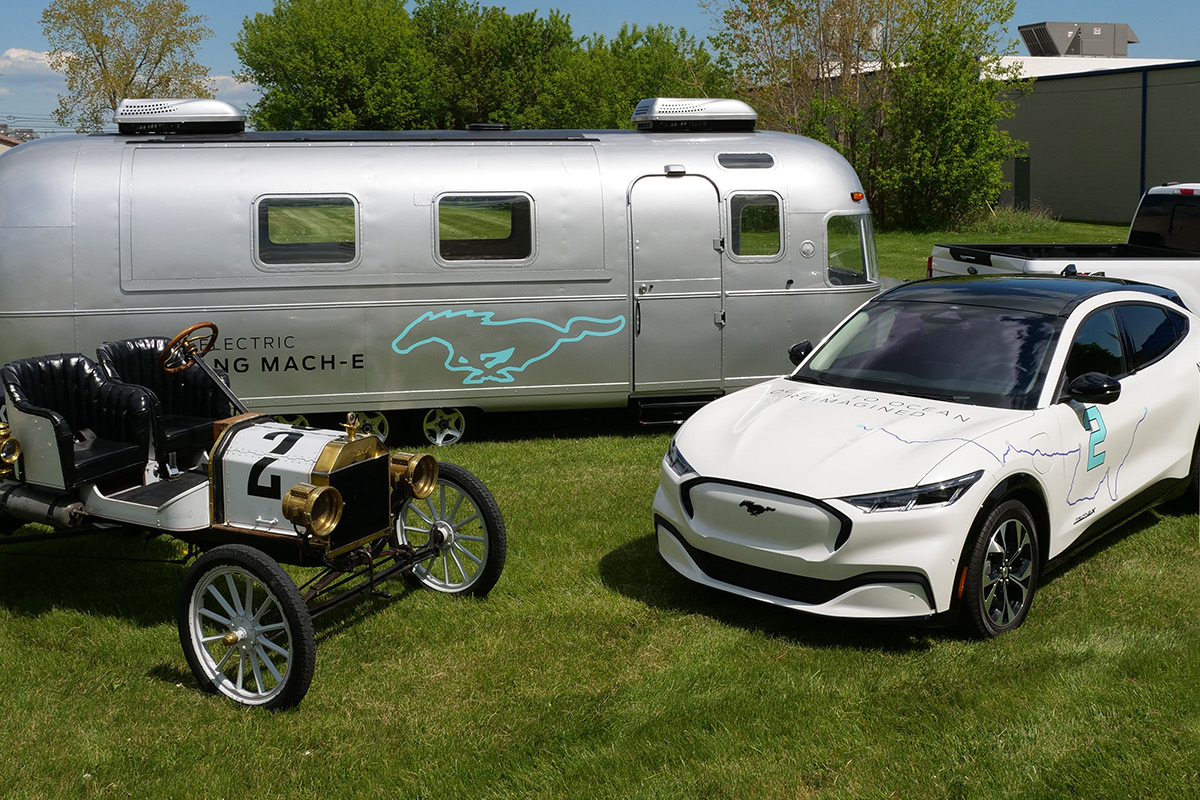 Here's a neat little story about Henry Ford and the Model T that you likely haven't heard about before. The Model T was released on October 1, 1908, and to help build awareness of this new car, Ford decided to enter two Model T's in the 1909 Ocean to Ocean race, a transcontinental road race that ran from New York to Seattle, ending at the World Fair.
Marketing genius that he was, Henry Ford thought that this would be a great opportunity to demonstrate the endurance and capability of his new car along with showcasing his growing retail network that had stretched across the country.. assuming that the cars could make the trek of course.
Twenty-three days and 4,106 miles later, Ford Model T #2 crossed the finish line at the Seattle World's Fair as the winner of the race, forever establishing the Model T as the car that could complete a transcontinental trek and catapulting Ford into the limelight. Some might say that this win was the reason the Model T sold as well as it did. "Win on Sunday, sell on Monday!"
Now, 112 years later, a pair of all-new, all-electric Ford Mustang Mach-E's are paying tribute to the iconic transcontinental journey with a coast-to-coast drive of their own, Ocean to Ocean Reimagined. The drive kicked off today at Classic Car Club Manhattan in New York City, and we were lucky enough to be on hand for this.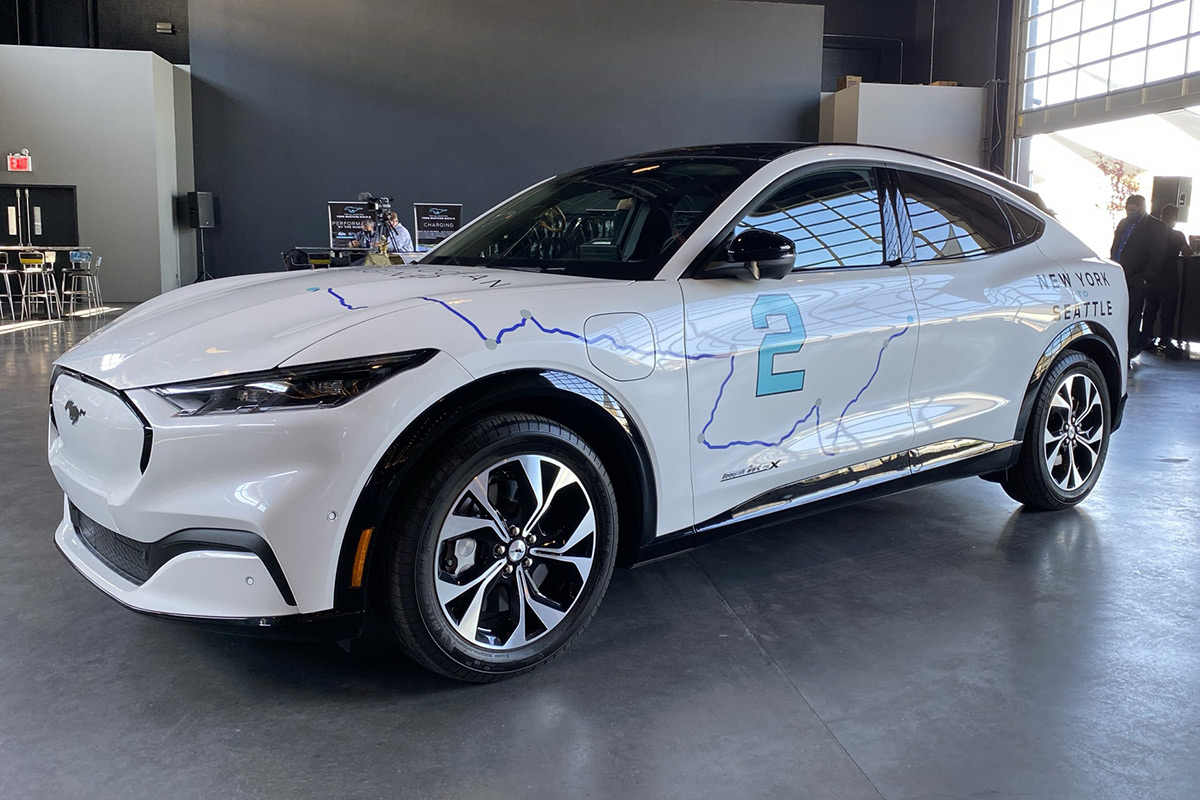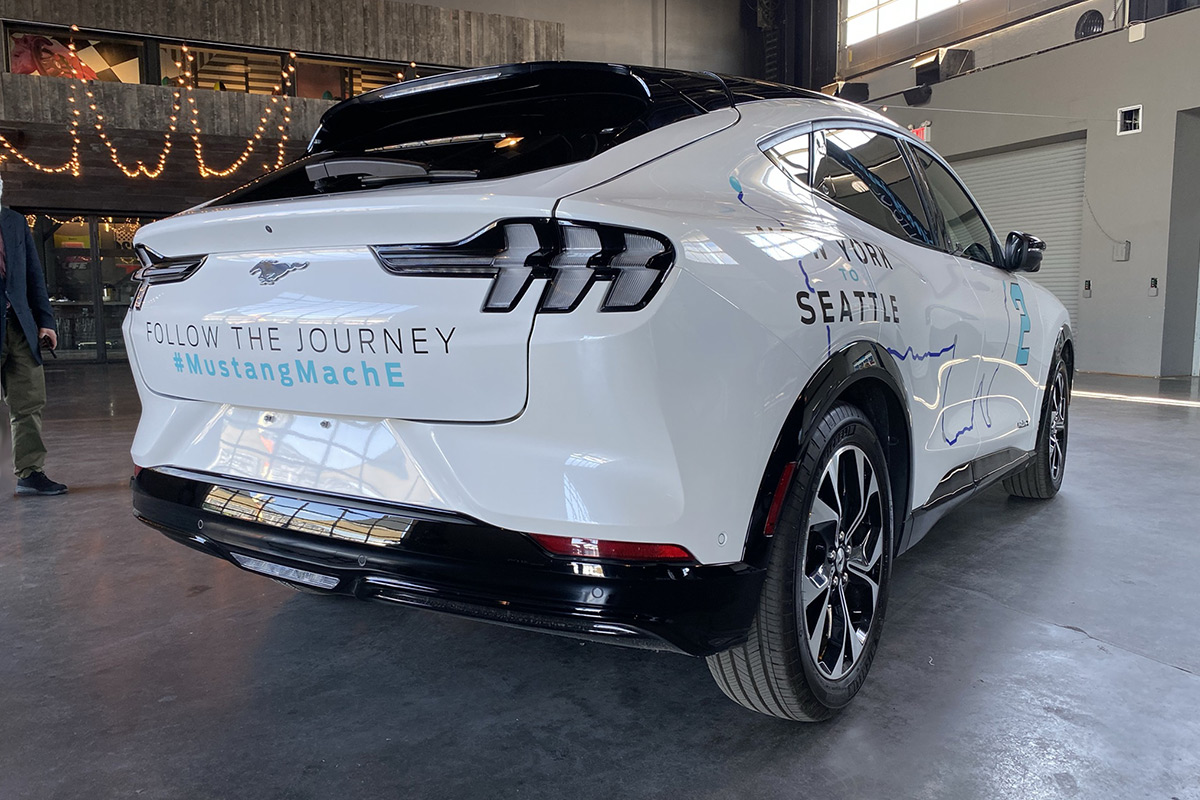 Stops include Amelia Island off the Florida coast; Washington, D.C.; Charlotte, North Carolina; Atlanta and Las Vegas before concluding in Seattle. In total, they will drive nearly 6,500 miles across 20 states in a span of 50 days. A re-creation of that winning Model T will lead the two Mustang Mach-E SUVs out of New York and escort them to the finish line in Seattle.
"More than a century after the Model T brought mobility to the masses, Mustang Mach-E is injecting thrill and passion to fully electric vehicles. Ocean to Ocean Reimagined is helping to amplify awareness around Mustang Mach-E and what it can do. We hope this coast-to-coast journey – much like the original Ocean to Ocean race commissioned by Henry Ford in 1909 – becomes a truly unique, exhilarating and entertaining chapter in the Ford and Mustang story," said Jason Castriota, Ford's global brand director, Battery Electric Vehicles.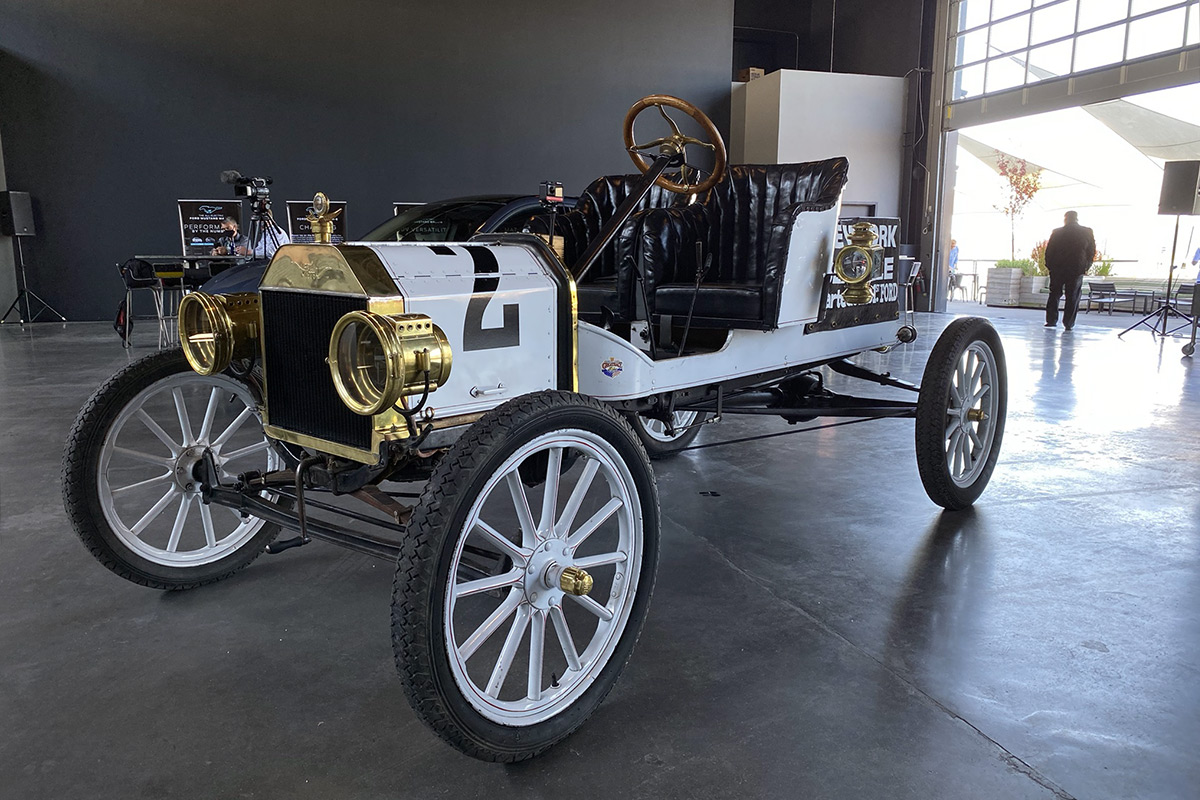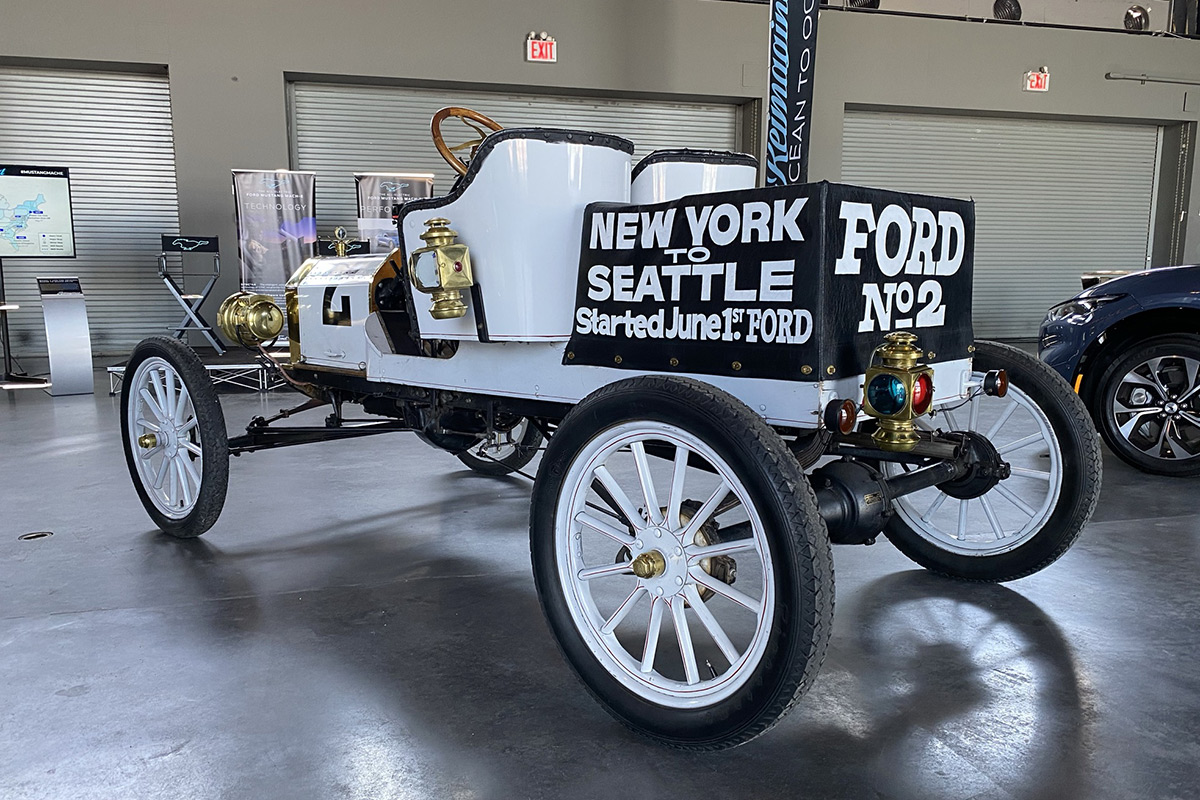 Kudos to Ford for finding a fun way to tap into their history while helping to raise awareness for the Mustang Mach-E.