Upcoming 'Norwegian Joy' Cruise Ship Will Feature A Go-Kart Track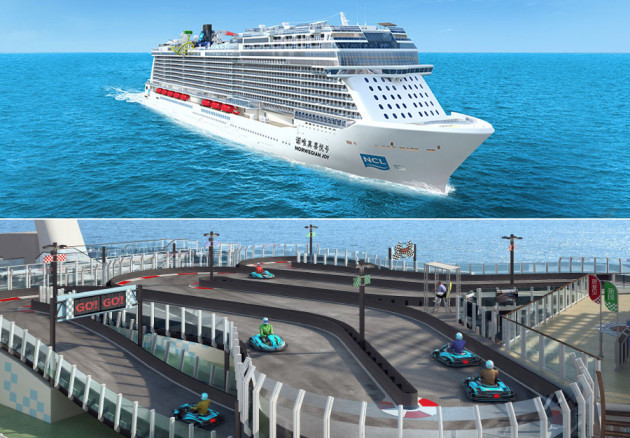 Just when we thought cruising couldn't get anymore over-the-top, Norwegian Cruise Lines proved us wrong with the introduction of the Norwegian Joy, which will include among other things, the world's first two-level competitive racetrack. That's right, who's ready to go karting on the open seas?
But that's just the tip of the iceberg.. In addition to the twisting go-kart track, the Joy will also feature hovering bumper cars, an open-air laser tag course, simulators, immersive rides, virtual reality experiences, and a 360-feet-long water slide that partly hangs off the side of the ship.

For those folks looking to relax – or at least need to bring their pulses down from all the wild activities, they'll be able to enjoy quiet and tranquility in the Joy's top deck open park and browse offerings in the luxury retail space, which will offer everything from duty-free goods, to clothing, to electronics. There will also be three full-service casinos, because the Chinese just love to gamble.
There's also a private section of the ship called The Haven, where passengers who've coughed up some big money will have access to one of 74 massive suites, an enclosed courtyard with pool, an observation deck with 180-degree views, a private restaurant, personal butler service and a dedicated concierge.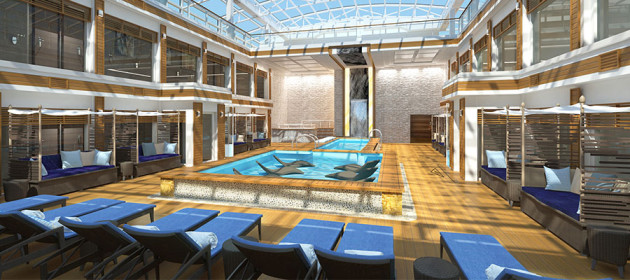 Beyond those major selling points, Norwegian says there will be a mix of mini-suite, balcony, ocean-view and interior staterooms, along with the fastest bow-to-stern Wi-Fi network in its fleet.
The Norwegian Joy is the second ship in Norwegian's Breakaway Plus Class, and it's set to debut in summer 2017 on a China-based route that sails from Beijing and Shanghai. As you can see from the video below, the accommodations are first class all the way, with features not typically seen on most cruise ships.
While the Norwegian Joy plans on staying put in China, it's believed that many of the innovative features like the go-kart track will be rolled out to upcoming ships in the NCL fleet. If that's the case, you can be sure that I'll be booking my next cruise with them!
Learn more about the Joy at Norwegian Cruise Lines.