NYC Cabbie Terrorizes Passengers With Giant Snake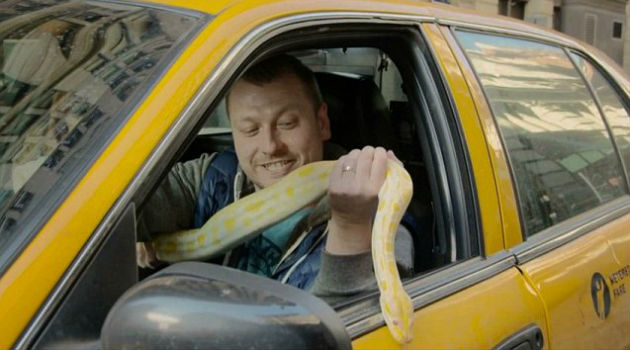 Standup comedian Jimmy Failla pulled off an epic hidden camera prank that's gotten him national attention.. The Snakes in a Cab video shows Failla picking up unsuspecting passengers in his NYC taxi cab, only to be surprised by a 14-foot Burmese python climbing over the partition during a ride.
What would you do if this happened to you? Watch and see how these people react!
)
Jimmy's been trying to garner attention for his book Follow That Car!: A Cabbie's Guide to Conquering Fears, Achieving Dreams, and Finding a Public Restroom, will be released in April by Big Top Press, and it appears that he's gotten his wish..