Protect Your iPhone 11 Pro With One Of These Great Cases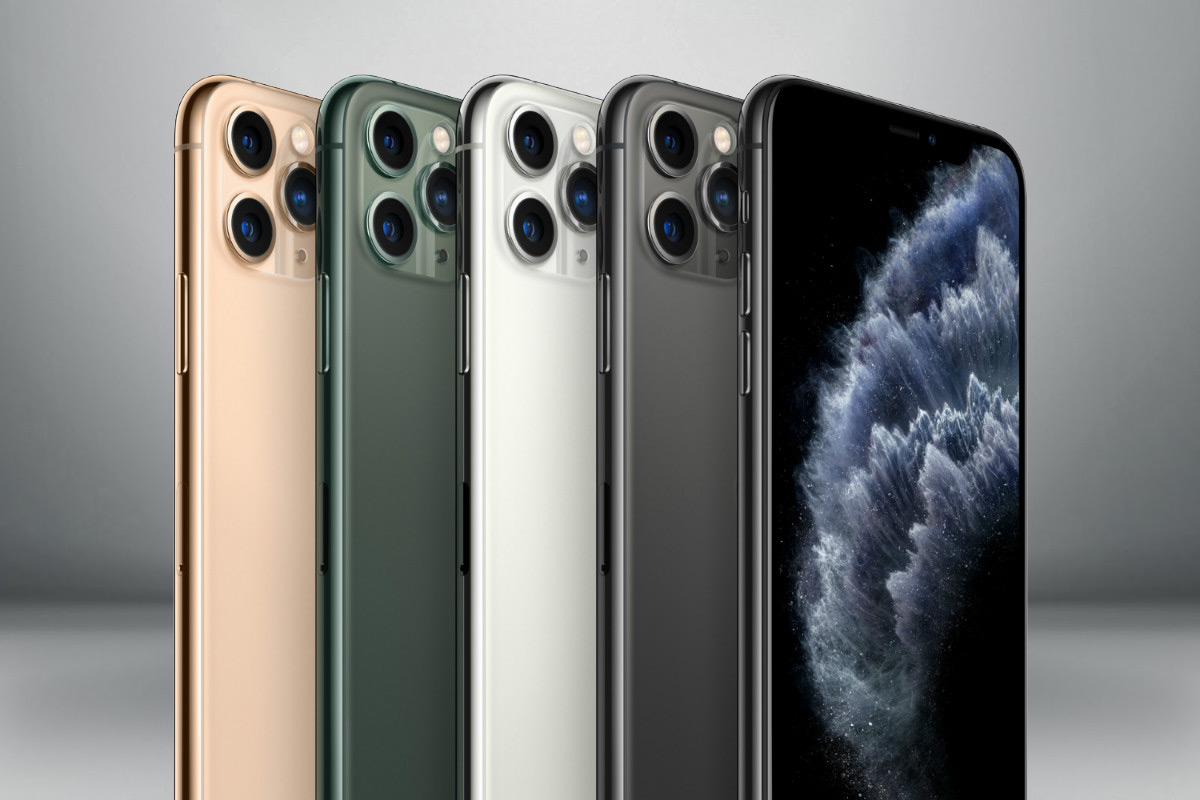 The iPhone 11 Pro is by far the most expensive smartphone that I've ever owned, coming in at an incredible $1,150. So naturally I wanted to protect my phone with a case.. because lets face it, accidents happen. I can't believe how many people's phones I see with cracked screens.
What do those people all have in common? They didn't have cases. Yeah, the iPhone 11 Pro is super sexy, and the last thing you want to do is cover up this masterpiece with a wieldy case. But it's not worth going commando when one case of slippery hands can cause your phone to crash to the floor as you scream "Noooooooooo!"
So that's why whenever I order a new iPhone, I make sure to pick up a few cases as well. There are a variety of different cases you can choose from, including basic cases, leather cases, wallet cases, extra-protective cases, folio cases, transparent cases, thin cases, and accessory-friendly cases. Me, I prefer something that protects, is grippy, but doesn't add too much bulk.
If that describes what you're looking for as well, then check out these iPhone 11 Pro cases:
Pelican Traveler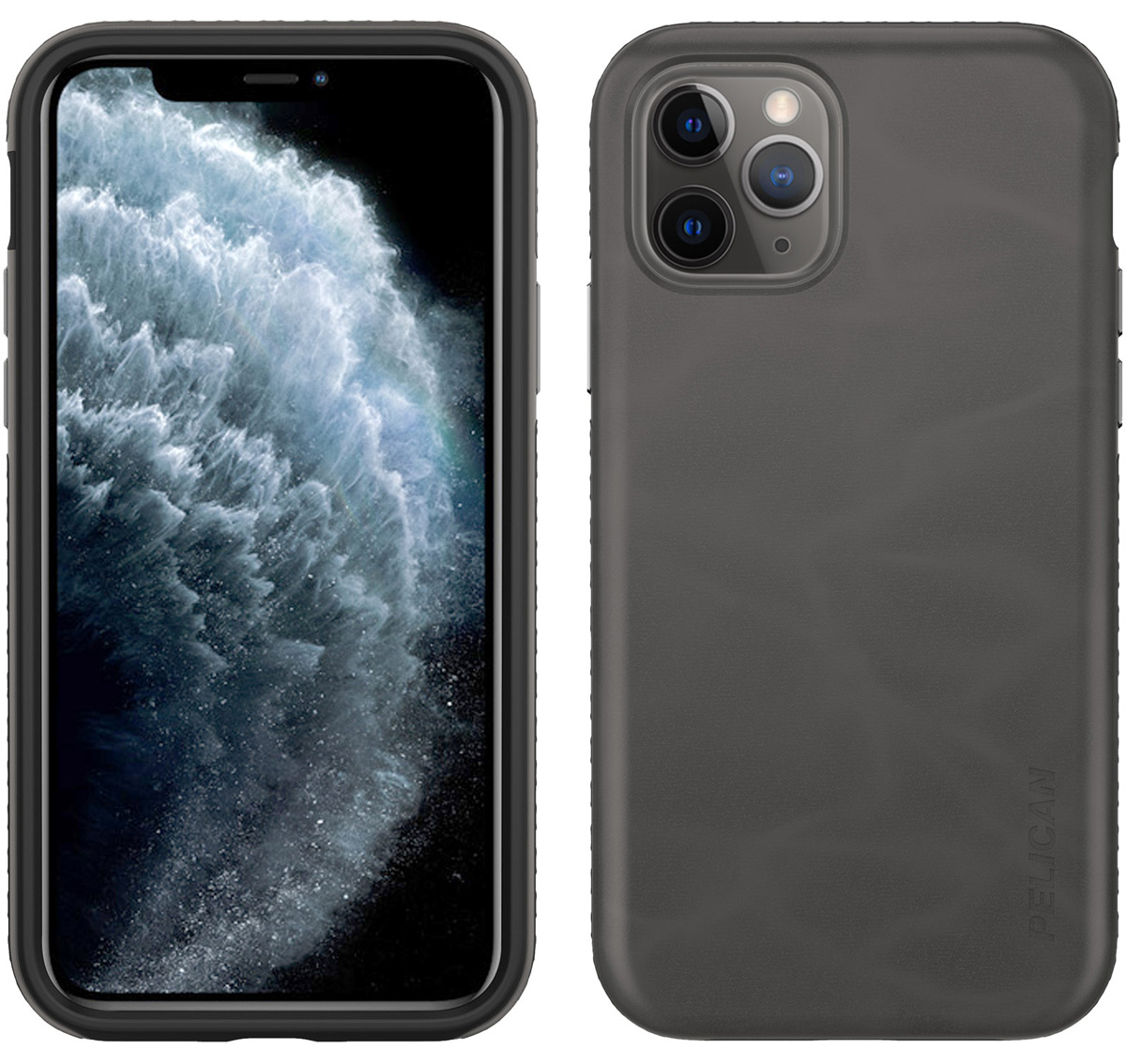 When it comes to protection, the Pelican Traveler phone case has got you covered. This single-piece case features reinforced three-layer construction with flexible interior bumpers, while premium grip stitching provides both a refined look and a secure feel. The case surface is soft touch, a matte-like finish that is easy to hold and won't slide off surfaces.
The case has a very premium look and feel to it, and while it's not the slimmest (measuring in at 5.97 x 3.17 x 0.51 in), it's been tested to Military Specifications to survive multiple drops. Trust me, my phone feels VERY safe in this case, and it looks pretty great to boot.
Price: $49.99

Speck Presidio Pro / Presidio Grip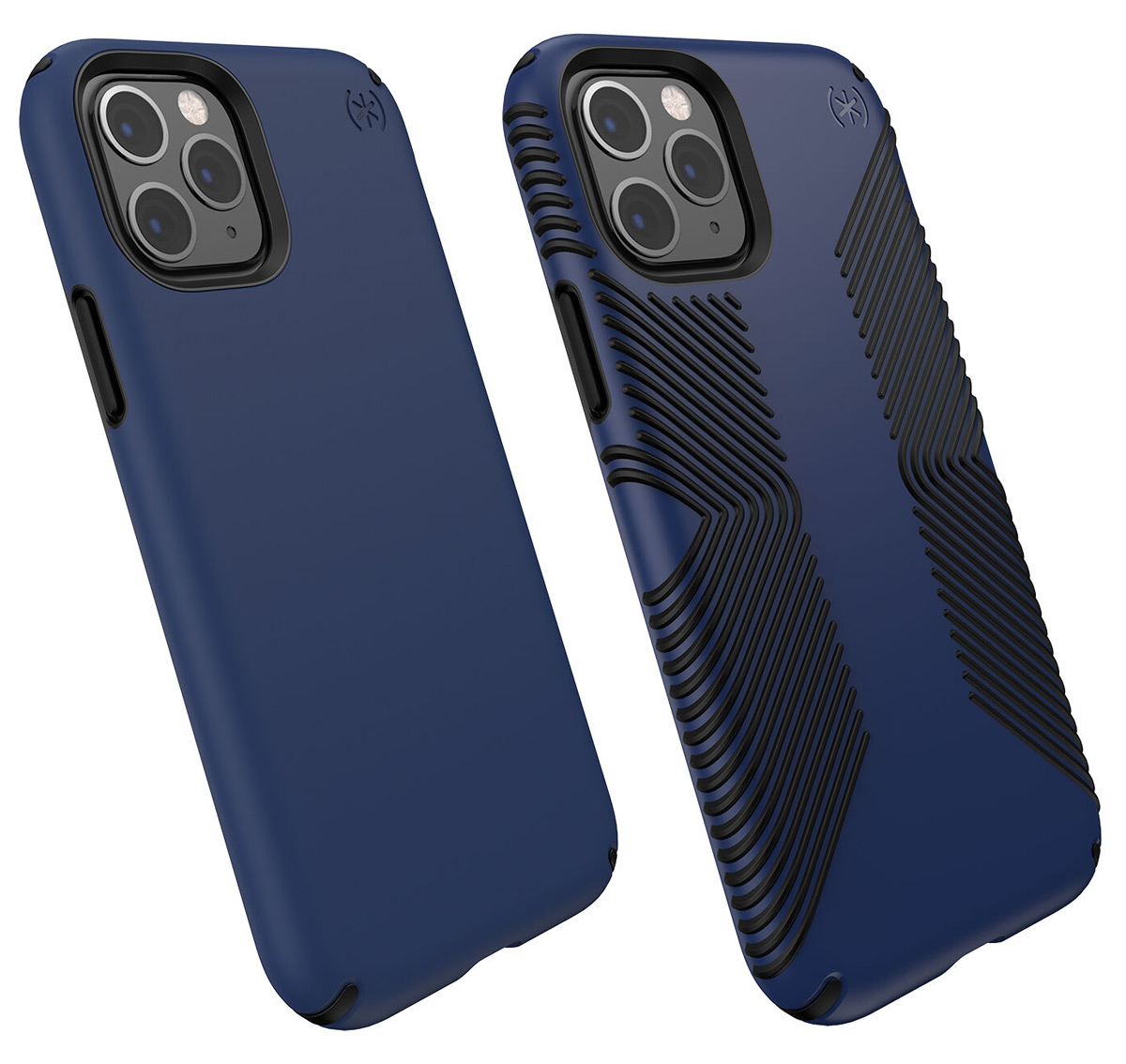 My wife has had Speck cases on her last three iPhones, so I decided to test out a few of their more popular cases out for myself. The Speck Presidio Pro is a protective and slim case that offers 13-foot drop protection, a soft-touch rubberized matte finish that provides a grippy texture, and it's thin enough to allow for easy wireless charging.
The Speck Presidio Grip offers all of the same features as the Presidio Pro, but the case design is slightly different, with raised rubber ridges on the back of the plastic casing to provide a secure no-slip grip. While this case is a little flashier looking, I actually preferred the Presidio Pro, as it felt more secure in my hand, with less likelihood of me dropping it.
Price: $39.95 for either case

Mophie Juice Pack Access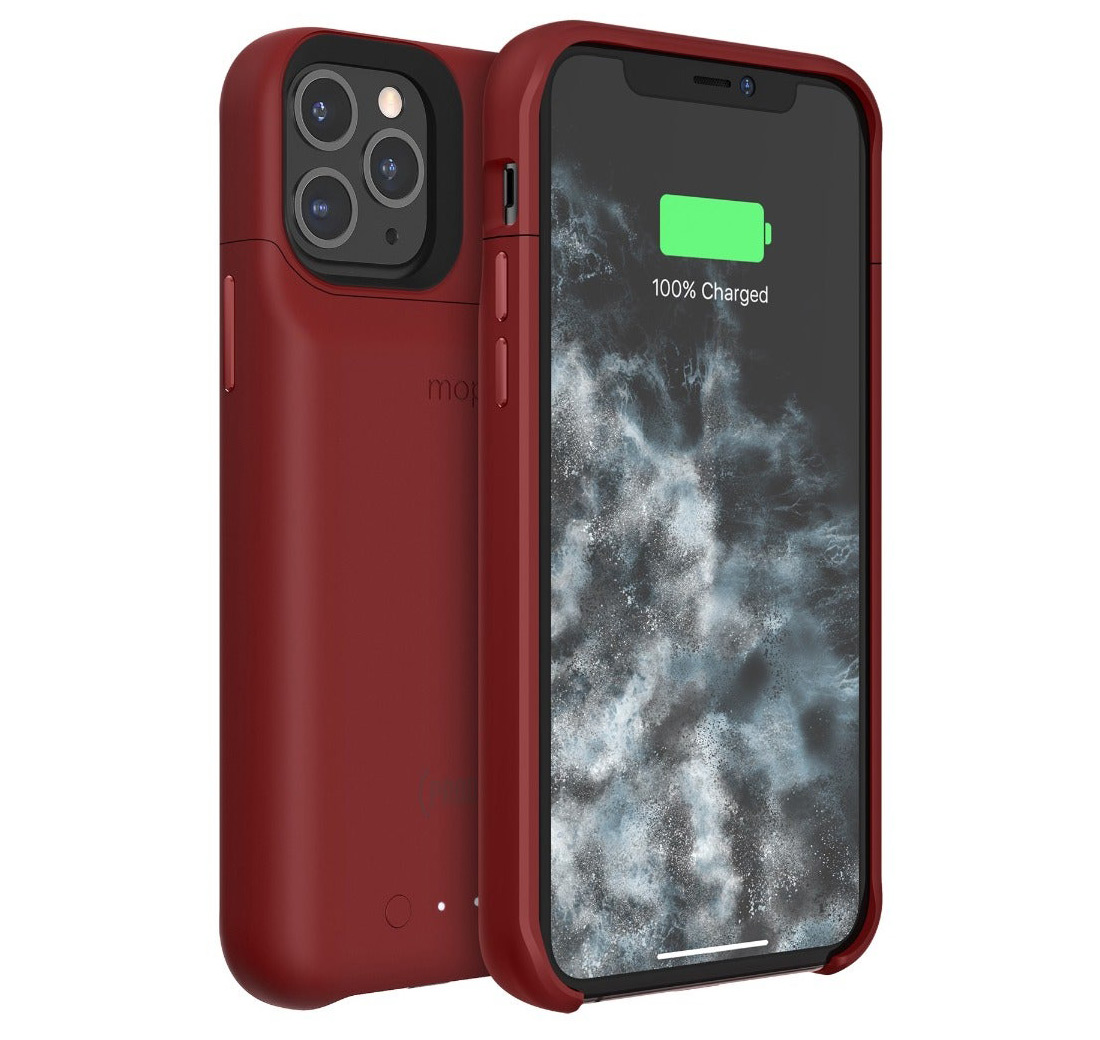 If you are a power user who rarely makes it through the day without having to recharge your phone (which is really saying something, as the iPhone 11 Pro has pretty amazing battery life), then you need to check out the mophie juice pack access case, which gives you an additional 2,000mAh of battery capacity. That's good for 13 more hours of audio or 5 more hours of video.
The case is definitely a little on the chunky side, which really comes as no surprise given that it's got a whole other battery in there. Sure, you could go with Apple's Smart Battery Case if you like and get similar results, but it's also $50 more expensive. I've been a mophie user for years, and their cases have never let me down.
Price: $79.95

Apple Leather Case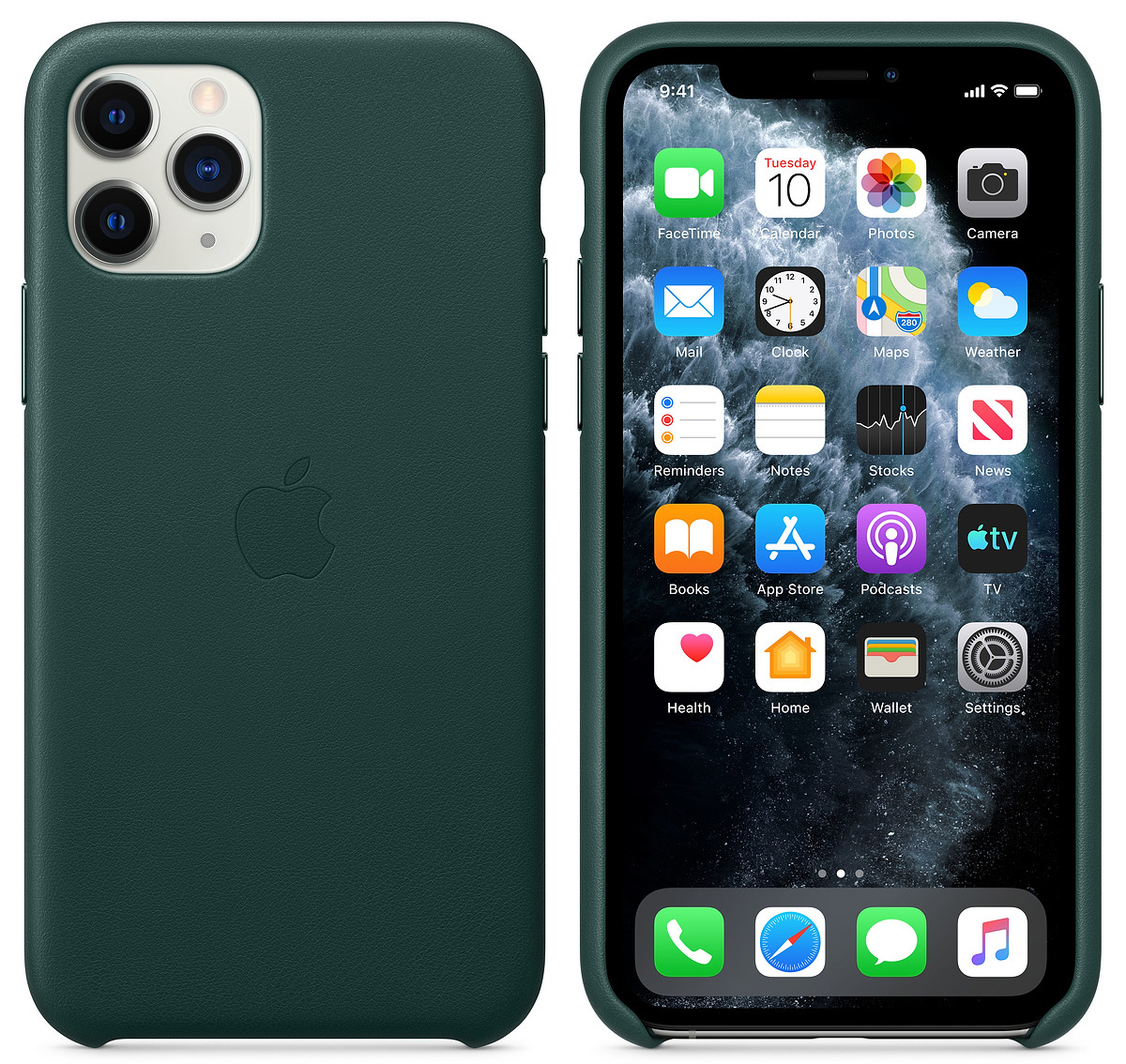 When it comes to leather case, the Apple Leather Case is the gold standard. It's the thinnest and best-looking leather case on the market, and it's reasonably priced. The case is made of a thin sheet of real leather stretched out over the exterior of a semirigid frame, with microfiber lining the interior. It fit snugly over the curves of the iPhone without adding bulk.
Made from specially tanned and finished European leather, the outside feels soft to the touch and develops a natural patina over time. The machined aluminum buttons match the finish of your leather case, while a microfiber lining inside helps protect your iPhone. And you can keep it on all the time, even when you're charging wirelessly.
Price: $49.00
If you've got another iPhone 11 case that you think we should check out, let us know in the comments section below!