Red Bull Co-Founder Dietrich Mateschitz Owns An Amazing Private Island In Fiji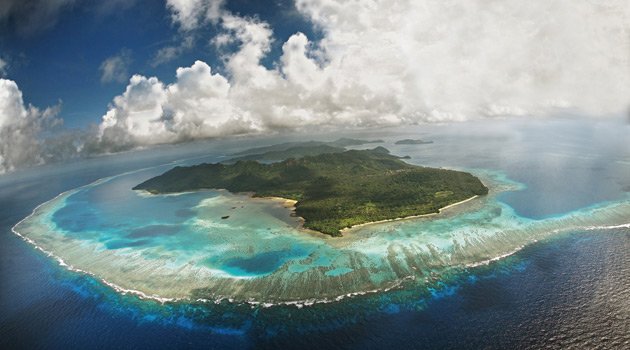 Dietrich Mateschitz is a self-made man from Austria who cofounded the energy drink company Red Bull back in 1984, and thanks to his business prowess he's become a VERY rich man.. To the tune of $7.4 Billion.
In 2003, Mateschitz decided to treat himself to a private island retreat off the coast of Fiji, because apparently that's just what rich people do. He bought the Laucala Island Resort property and the 5-km-long, 3,500 acre island from the Forbes family for roughly £7 million, and after using it for himself and to entertain celebrity friends for the past decade, he's now opened it to the public.
Book one of the 25 villas for just over $4,000 a night (in the offseason), and you can enjoy 18 holes of golf, swimming, five restaurants, diving, spa services, and other activities at the all-inclusive property. Without a doubt, it's an original, idyllic South Pacific island experience that can't be missed.