Review: 2020 Chevrolet Blazer Premier AWD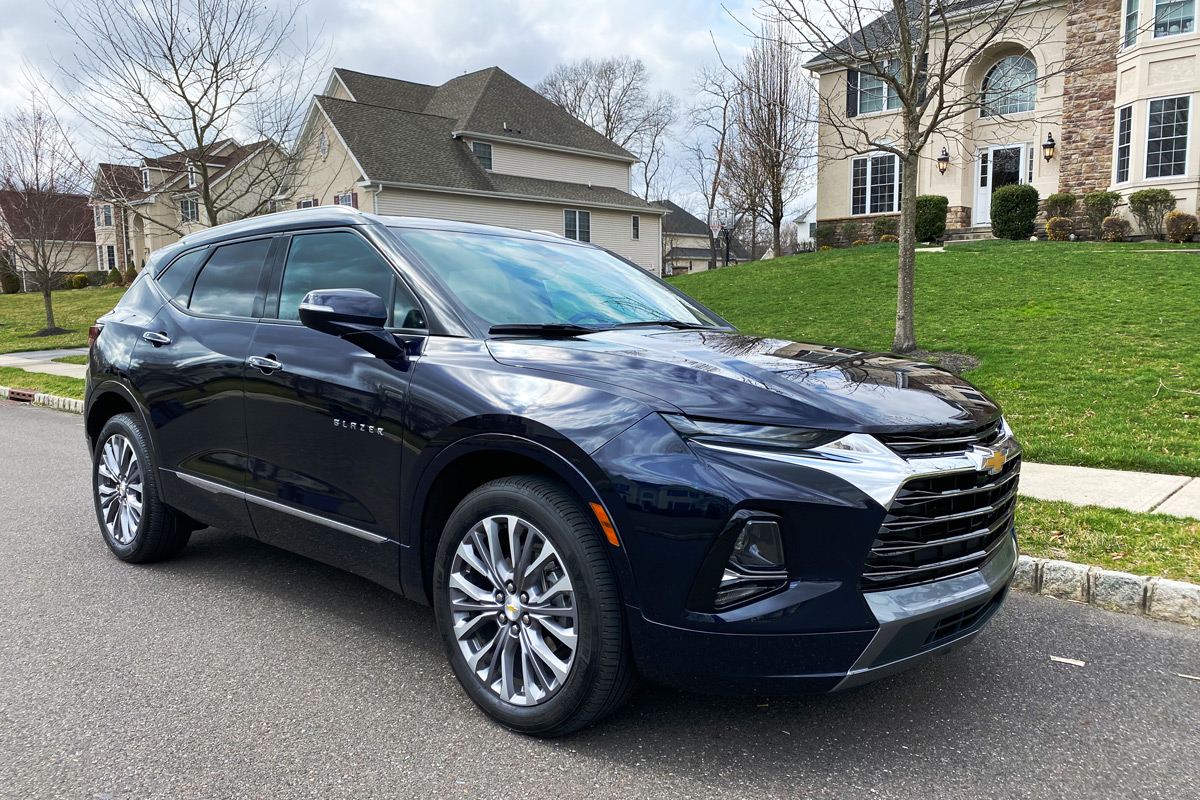 When Chevrolet announced that they were bringing back the storied Blazer nameplate back in 2018, I was pretty excited, having owned a 1996 two-door model with the spare tire carrier out back. It was a rough and tumble truck that you could take anywhere and do anything with, and its 4.3L V6 offered WAY more power than the anemic Ford Explorer did.
Naturally, Blazer enthusiasts got excited about the prospect of a true off-roader, something to compete with the Wrangler and the upcoming Bronco, among others. However, it soon became clear that the new Blazer wasn't destined to be an off-road beast like its predecessor, but just another mall-crawler that would fill in the void between the Equinox and the Traverse.
You cannot really fault Chevrolet for going this route, as SUVs are all the rage, and there was a huge size discrepancy between the 183″ long Equinox and the 204.3″ long Traverse. The Blazer bridges that gap nicely at 191″ long, which is about the same length as a mid-size sedan like the Honda Accord, making it easy to maneuver and fit in the garage.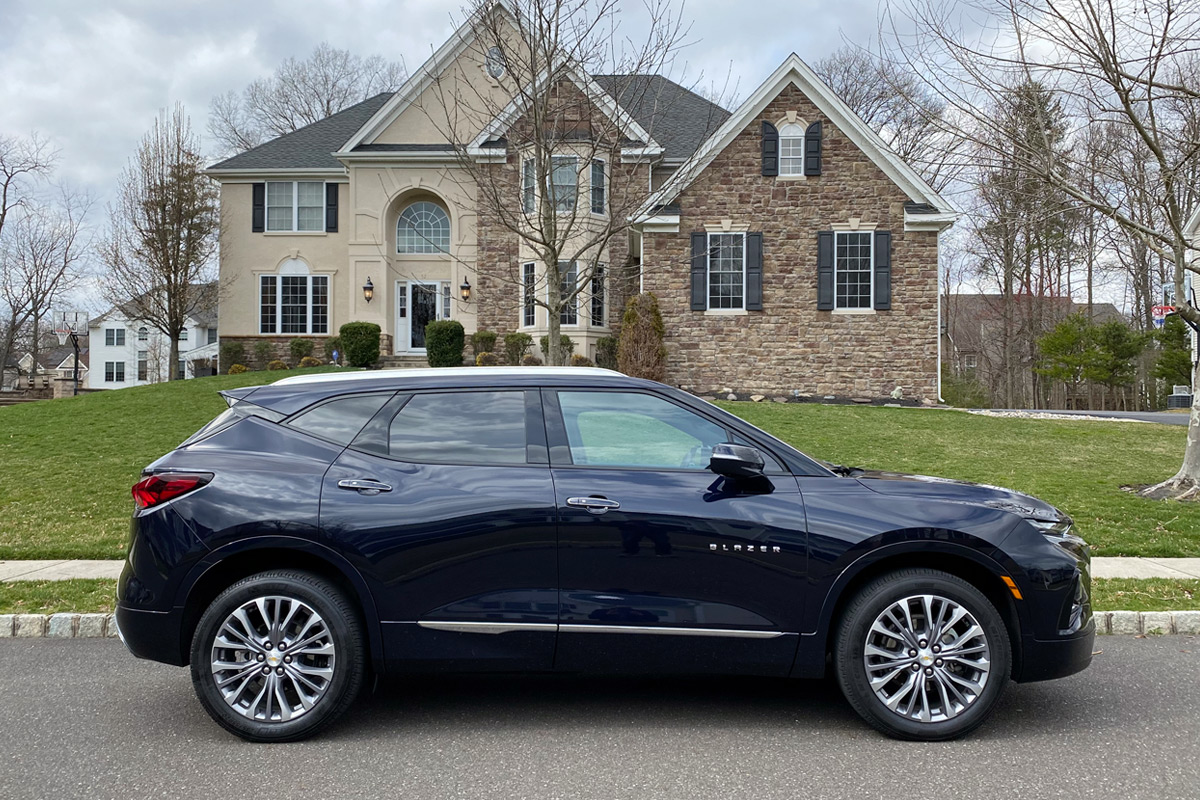 After spending a week with the 2020 Chevrolet Blazer Premier AWD, I can honestly say that it's just the right size (assuming you don't have a ton of kids and need something bigger like the Traverse or Tahoe). It's nimble, easy to park, and drives like a regular car. But unlike a car, it offers a ton of cargo space, and a raised seating position.
From a styling perspective, Chevy really pushed the envelope, especially up front, with a bold and aggressive grille that shares more than a few traits with the Camaro, especially in RS trim. The rest of the SUV's styling isn't as radical, even with the Camaro taillights. At first glance it's easy to mistake the Blazer for a Lexus RX, as they have the same general shape and styling.
When I first saw pictures of the new Blazer, I honestly wasn't a fan of its looks. But now having seen it in person, I take it all back. It's a sharp looking vehicle, and in Premier trim the Blazer looks downright luxurious, with lots of chrome and a more subtle front grille. The RS model is just the opposite, with everything blacked out for a sporty, menacing appearance.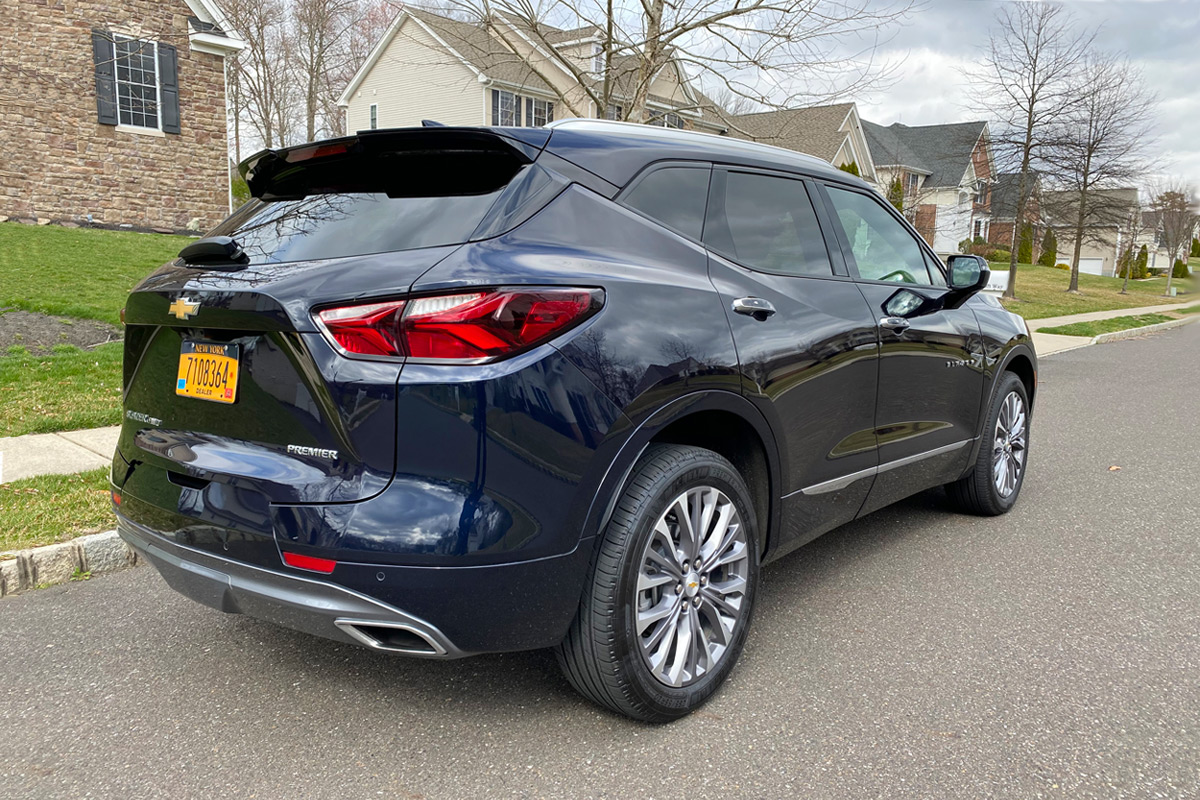 Both the Blazer RS and Premier models come standard with a 3.6L V6 engine that puts out 308 horsepower and 269 lb-ft of torque, giving it plenty of power off the line, along with a towing capacity of 4,500 pounds. And you're not giving up much in the way of fuel economy, with the FWD version only giving up 2 mpg city / 1 mpg highway over the base 2.5L 4-cylinder engine.
While not quite as fast as the 335 HP Ford Edge ST, the Blazer V6 has plenty of get-up-and-go, and the 9-speed automatic transmission keeps you in the engine's sweet spot at all times. If it were my car, I'd definitely splurge for the V6 (standard on the RS and Premier), as it's just such a robust engine, and it makes for a much more enjoyable ride.
Handling wise, it drives rather well for an SUV. The ride is remarkably compliant, even with the 20″ wheels that ours had. The car's Advanced Twin-Clutch all-wheel drive system helps further driver control by independently directing torque to the wheel with the best traction, which is a godsend in wet or snowy conditions.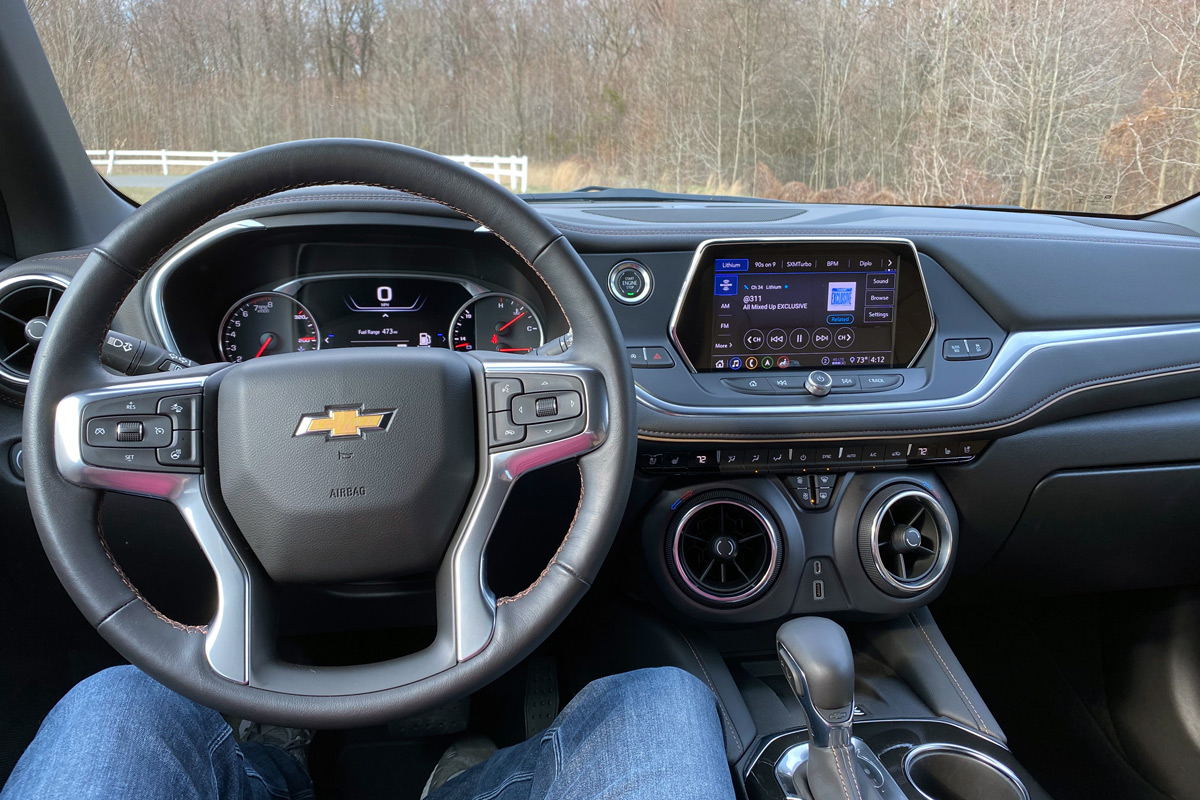 The interior of the Blazer reminded me of the 2018 Chevrolet Camaro Hot Wheels Edition that I drove awhile back, with the same circular vents, same infotainment screen, and more. There's nothing wrong about the sharing of parts between vehicles, but give the comparisons with the Camaro that the Blazer gets, I just found it a little ironic.
Naturally, being a top-of-the-line model, our Blazer Premier had the full gamut of technology and safety features, including Chevrolet's latest infotainment system with an 8-inch-diagonal color touchscreen, built-in 4G LTE Wi-Fi hotspot, Apple CarPlay and Android Auto, wireless charging, keyless entry, remote start, and more.
In addition to the numerous standard safety features on the RS and Premier, our vehicle came equipped with the Driver Confidence II package ($2265), which adds such features as adaptive cruise control, LED headlamps, lane keep assist with lane departure warning, front pedestrian braking, HD surround vision, and more.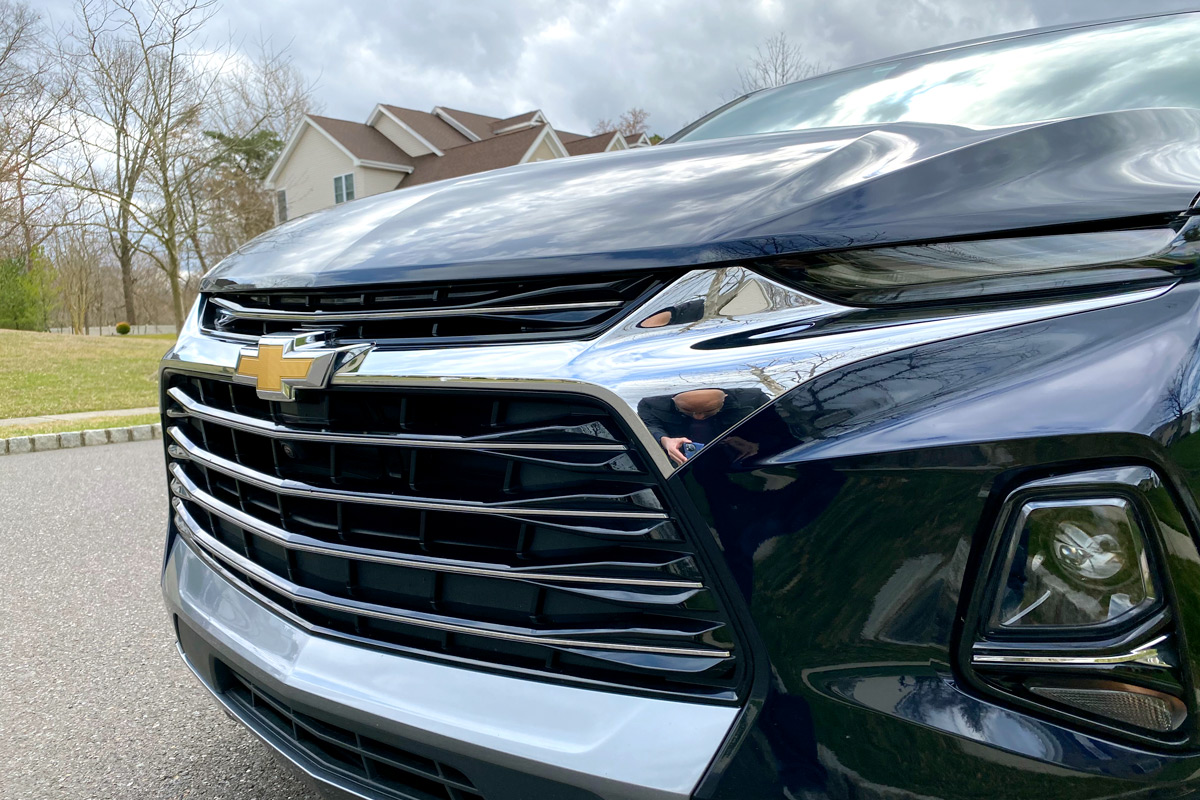 Overall, there's a lot to like about the 2020 Chevrolet Blazer Premier AWD. Chevy knows what buyers are looking for these days, and it's not a body-on-frame off-roader, that's too niche of a market. This one appeals to a broader market, and its available in a variety of different trim levels for every budget, with a base price of $30,000.
That said, our Blazer Premier AWD tester came in at a whopping $49,060, which is encroaching on Lexus territory there. And that's a hard selling proposition at that price, unless your dealer is willing to wheel and deal. My advice? Compare the various trim levels and option packages and see what you really want and need and see where that takes you.
Me, I'd love to see Chevy offer a 2-door Blazer ZR2 package like they did back in the day. Sure, it wouldn't be a huge volume seller. But I know I'd be first in line to buy one! 🙂
Visit www.chevrolet.com/blazer to learn more about the 2020 Blazer.