Review: Hot Octopus Pulse III DUO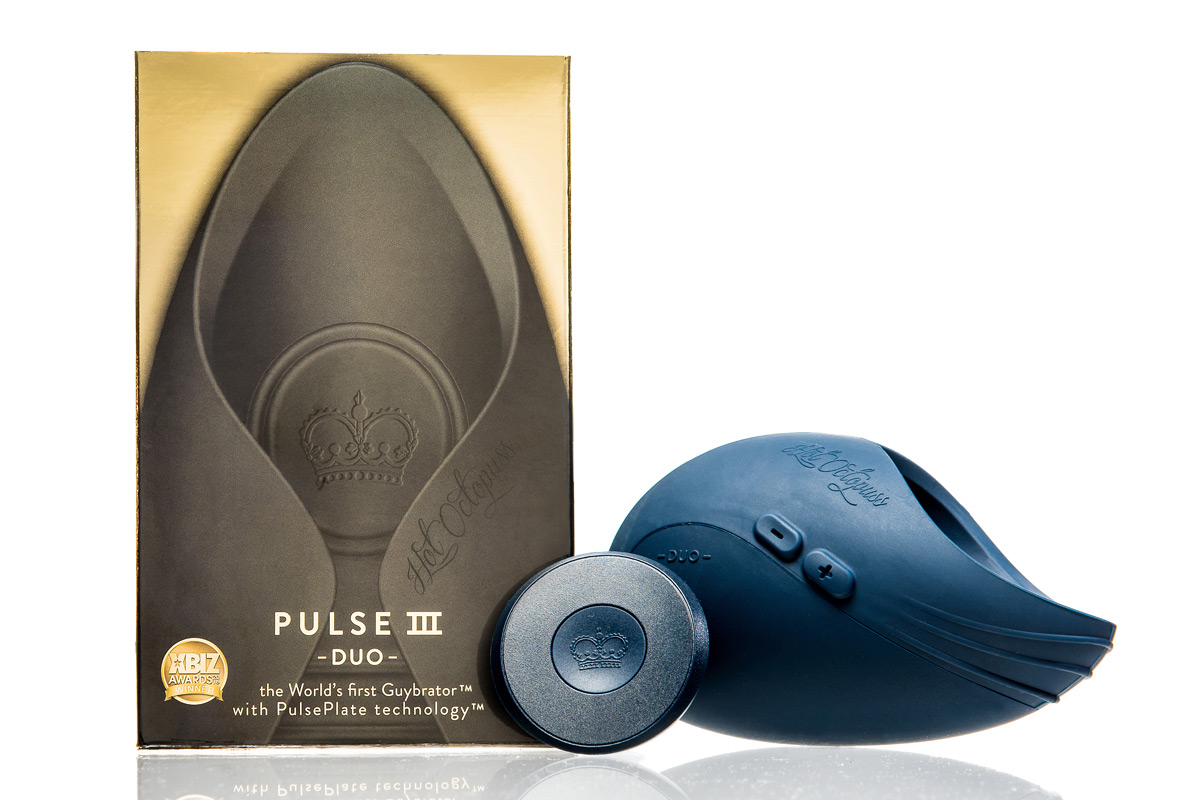 As you may remember, earlier this year, I reviewed the Hot Octopus Pulse II SOLO, an award-winning male masturbator that uses a unique oscillating PulsePlate on the inside of it to send deep vibrations from the head of your penis all the way through your shaft.
My experience with the PULSE II was pretty explosive (see what I did there?), so when I heard that they had released a new and improved version of their high-tech "guybrator", the aptly named PULSE III, I just had to check it out! You know, for science and stuff..
So what's the difference between the old PULSE II and the new PULSE III?
First off, the new model features magnetic charging, which means no more messing around with wires. And even less risk of water getting into the charging port.
There is also a new Turbo function, which allows you to jump straight to max power from any starting point, rather than having to press the + button 8-10 times. It's perfect when you are on the brink and need to speed things up in a hurry!
There's also a speed/anti-stall sensor which allows the motor to compensate when pressure is exerted onto the PulsePlate. Pretty useful feature.
Some folks complained that the PULSE II was too noisy, making it hard to use discreetly. The PULSE III is quieter than and can be used on the DL.
The PULSE III DUO has an improved second motor on the outside, which is 25% more powerful than the last one. Your partner will appreciate this upgrade!
This animated video demonstrates how the Pulse III SOLO and DUO work:

This time around, I decided to test out the PULSE III DUO, which comes with all of the features of the SOLO, along with an extra vibrator on the outside so that two can play at the same time and get revved up before the main event. There's even a remote control that lets you control her intensity level.
I'll admit, I wasn't quite sure how this was going to go, as the toy seemed a little bulky and looked like it might get in the way. But it fit snuggly between us and really took our foreplay session up a notch. My girl climaxed more than once from the direct stimulation, so needless to say she's a big fan of the DUO.
Hot Octopus really knocked it out of the park with their next-generation PULSE, and it's totally worth the $149 price tag. So if you're ready for more power, more control, and an orgasm like no other, order the Pulse III DUO today. You won't be disappointed!