Review: Master Lock dialSpeed 1500EDBX Padlock
Meet the Master Lock dialSpeed 1500EDBX, a high-tech combination lock that's traded it's dial for a D-Pad. Crazy, right? With this bad boy, you'll never have trouble finding your gym locker again! Of course, the first question you might ask – Why? Why not? Sometimes we buy things simply because they're cool, and that's the case […]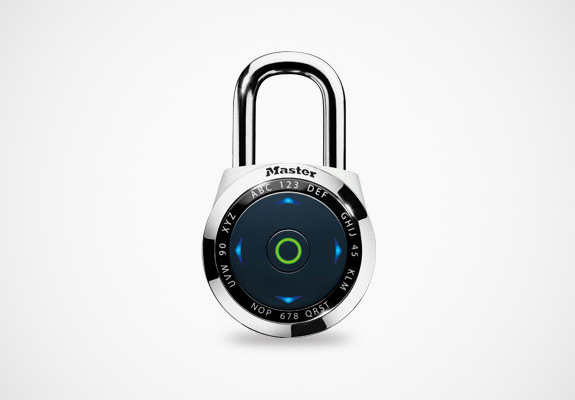 Meet the Master Lock dialSpeed 1500EDBX, a combination lock that's traded it's dial for a D-Pad. Crazy, right? With this bad boy, you'll never have trouble finding your gym locker again!
Of course, the first question you might ask – Why?
Why not? Sometimes we buy things simply because they're cool, and that's the case with the dialSpeed. Nobody really NEEDS a $25 combination lock, but if you're in the market for a new lock, why not get one with some style?
Resist the temptation to use the Konami code for your combination, as it's the first thing would be thieves will try..
This lock is built like Fort Knox. It provides maximum security with anti-shim technology, and a boron alloy shackle for increased cut resistance.
But fear not, if you forget your primary code, you can access your permanent Backup Master Code through the Master Lock Vault. The Master Lock Vault allows users to store passwords, documents and more in the cloud – a pretty revolutionary feature for a combination lock.
Also, it should go without saying, but the dialSpeed is for INDOOR USE only. If you get it wet, you'll render the lock useless.
All in all, a pretty cool bit of innovation from Master Lock, and a conversation starter for sure!