Review: Coloud The Boom Headphones
Coloud has been around for a while and has made a name for itself with wacky headphones full of color and licensed characters. Their sound quality has also been praised by many. We have yet to experience the Coloud brand, so when they announced their newest sets of headphones, we had to give them a try. Our set of choice was The Boom full-size headphones in gray and black.
The first thing you will notice about the Boom is the box. The headphones come in this funky triangular packaging. Not only does it look unique, we say it probably uses less plastic as well. We may not be purveyors of high fashion with our bland gray and black headphones, but Coloud does offer these cans in a plethora of color options including purples, greens, and many more.
One of the many features being claimed by Coloud is that these are highly durable. We are not sure if the feel durable so much as cheap. The headband is covered in a soft-touch type plastic that feels very thin and flimsy, but it has proved very easy to clean, so extra points for that. The biggest issue with the band is the edge where the top and bottom materials meet. It is very sharp and makes the headphones uncomfortable to carry in your hand. Thankfully, the underside of the headband is very well padded. The perfectly round ear cups are also well padded, but they were too small for our ears and became uncomfortable after a time.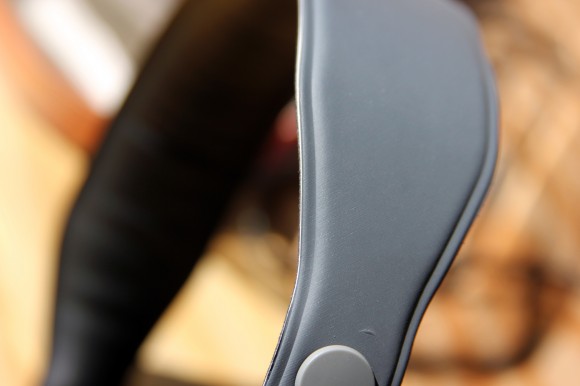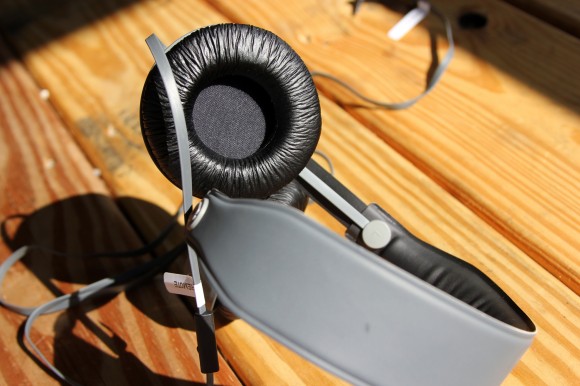 Another new feature of these headphones is the tangle free system. This means that the Boom has a flat cord and what Coloud calls the Zound Lasso™. While we may not be huge fans of the headband construction, this is cord management system is nothing short of brilliant. The Zound Lasso is comprised of some flexible rubber near the end of the headphones, and a small hole that fits the plug. You can curl the headphone plug around on itself and create a secure loop (Just check the photo. It is hard to explain). When combined with the flat cord that resists tangling, the wires stay tangle free and out of the way. This may be one of the greatest advancements in headphone design this decade.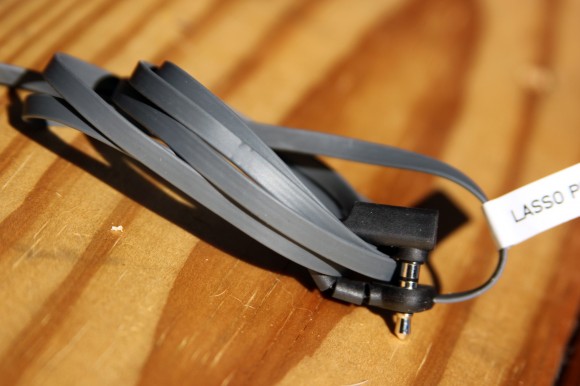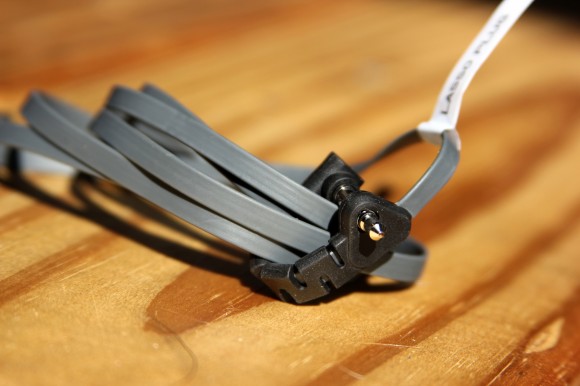 So we don't like the general construction, but we do like the cord. How about the sound? This is another area where Coloud has fallen a little short. We have heard large amounts of praise for Coloud's previous efforts, although we have never experienced them, but these are mediocre sounding at best. They have a very flat and almost muffled sound quality. They do have good volume levels, and there is very little distortion at higher volumes, so there are some good qualities to consider.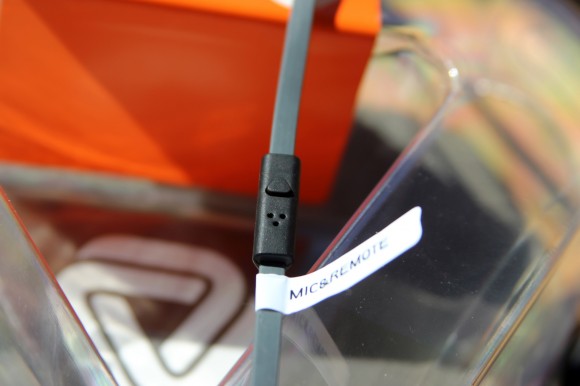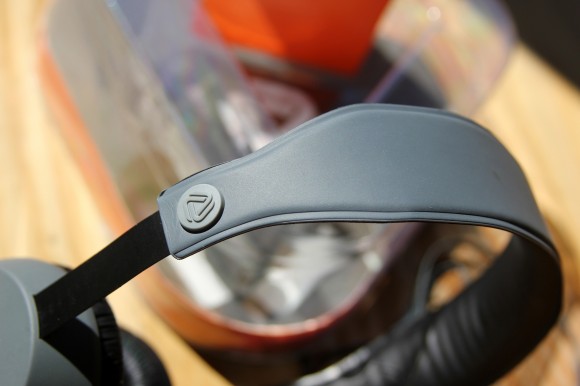 Despite the seeming lackluster view of these headphones, Coloud has an ace up its sleeve. Price. These Boom model headphones are the highest in the new Coloud range and they retail for a measly $40. They may not be the highest quality, and the sound is a little muffled, but for such a low price, these are a solid upgrade. They even have a built in microphone for using them with a smartphone. Thanks to the soft rubbers ease of cleaning, and the low price, I found myself using these headphones for many projects I otherwise might have been music-less. Yardwork, painting, and working on the car have all become welcome activities thanks to the Coloud Boom.
Conclusion: The Coloud Boom are not perfect for everyone, but if you need a decent set of cans on the cheap, or you are looking to upgrade from the stock garbage most smartphones sip with, the Boom can make a solid case. We give it a good, but not great, score of 6.
Pros: Easy to clean, Zound Lasso is amazing, and rock-bottom pricing
Cons: Sub-par sound quality, cheap feeling materials, and can become uncomfortable after a few hours of use.
Score: 6/10