Review: RHA MA-350 Noise Isolating Earphones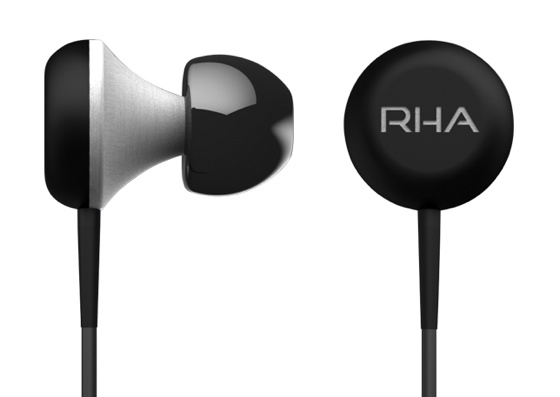 I've been looking for some low-cost earphones to travel with, and I recently came across the RHA MA-350 earphones.
Inspired by the aerophonic design of a trumpet's bell, the MA-350's clean, simple lines and aluminium finish create an earphone which not only looks good, but also fits comfortably whilst providing a rich, natural sound.
It sounds good on paper, but I wanted to see how they'd perform in the real world. So I donned a pair of MA-350 earphones for the day and threw everything I could at it.
My first impression was that the "noise isolation" actually worked, despite the fact that there's no technology behind it. Outside noise is being blocked out by the soft silicone tips, which fit perfectly in my ear. Other earbuds have a tendency to fall out of my ear with even the slightest provocation, so that was a huge selling point for me!
As far as sound quality goes, I found that the MA-350's sounded really clear and detailed. They produce a decent amount of bass, but I wouldn't have minded a little extra kick. And if you're listening to Dubstep, you'll probably want something else entirely..
The fabric braided cables also tend to pick up some noises when moving around, an issue I've experienced with other cables like this. On the flip side, these types of cables tend to last a lot longer, and they don't get tangled up as easily.
The earphones come with a small carrying case, which was a nice surprise. All in all, there's quite a bit of bang for your buck here, considering the RHA MA-350's price point of $39.95.
If you're in the market for a pair of low-cost earphones, you owe it to yourself to check out the RHA MA-350's. You won't be disappointed!
Purchase the RHA MA-350 Noise Isolating Earphones from Amazon.com