Review: Triple George Grill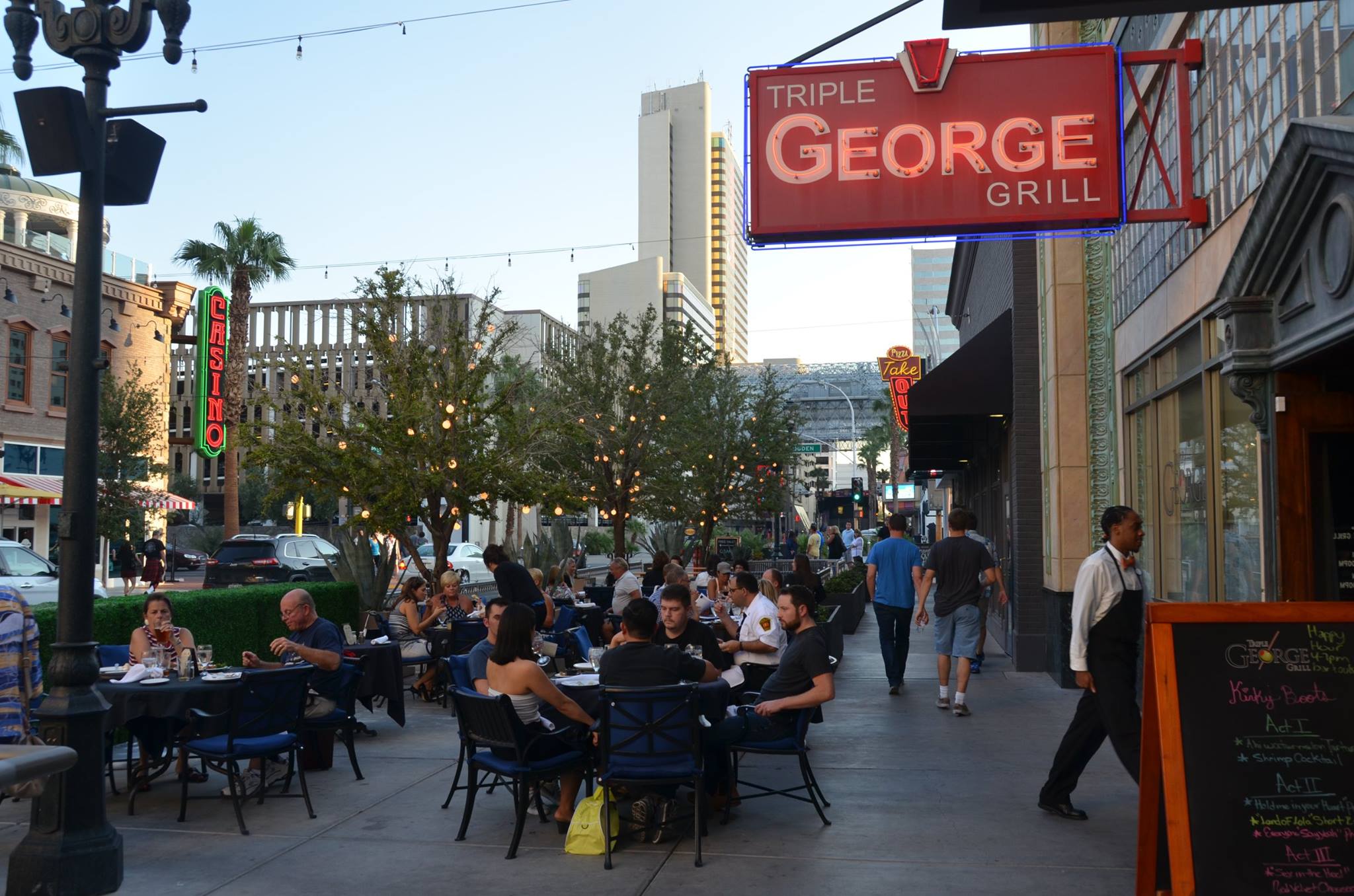 Forget about the buffets! Las Vegas has some of the greatest culinary masters of any city, and it is quickly become a mecca for foodies like myself. And on our most recent visit to Vegas, we stumbled across a hidden gem in the most unlikely of places – Downtown!
While most people only venture downtown to check out the Freemont Street Experience light show, the area has experienced quite a revival in recent years (thanks in part to Zappos CEO Tony Hsieh), so it's definitely worth checking out the next time you're in town.
Located in Downtown3rd just across the street from Downtown Grand is the iconic Triple George Grill. Walking through the door feels like walking into an established restaurant from 50 years ago. What does it remind you of? Some famous and infamous restaurant landmarks in any-big-city-USA. You're surrounded by dark wood, brass accents and private booths that over the years have seen more than their share of deal-closing lunches.. along with the occasional indiscretions. But like they say, what happens in Vegas stays in Vegas!
This San Francisco-style steakhouse is known as THE power lunch spot and downtown dinner experience in Las Vegas. While the classic menu of seafood, chicken, steak and pasta may be the draw for many, it's the comfort of an aged, time-honored atmosphere that brings people back week after week, year after year. This place is all about the atmosphere, which is urban, and old school. Take a seat at the counter, enjoy the vibe, and toast the revitalization of a bygone era in downtown Las Vegas!
We started the night off with some cocktails at the bar. I ordered the Espresso Martini, while my wife ordered the Salted Caramel Martini. Both were great, but I've got to give the nod to the Espresso Martini. Yum!
Afterwards, we made our way to the table, a cozy private booth that separates you from the hustle and bustle of the bar area. The dinner menu offers diners a fresh selection of American-style seafood, steaks and chops, as well as homemade soups, salads, pasta dishes and daily specials.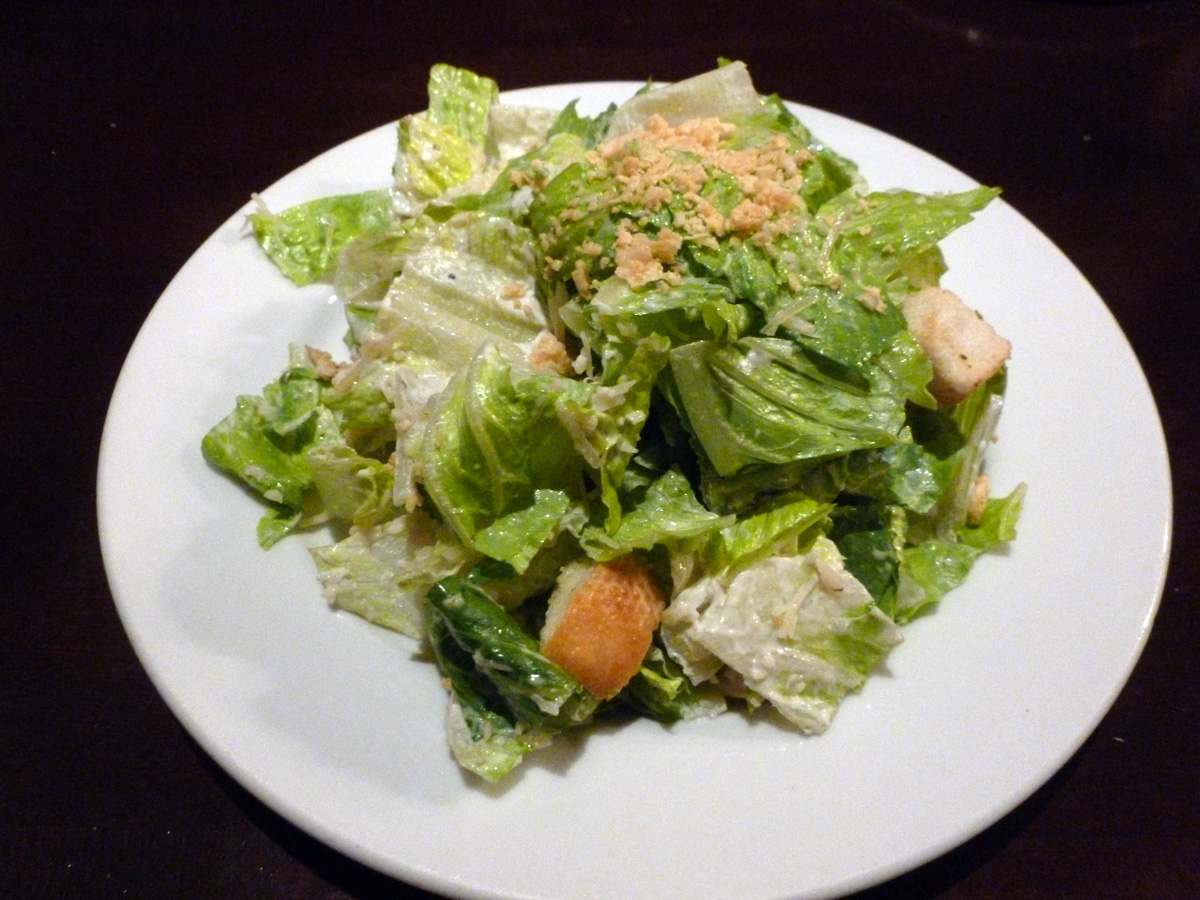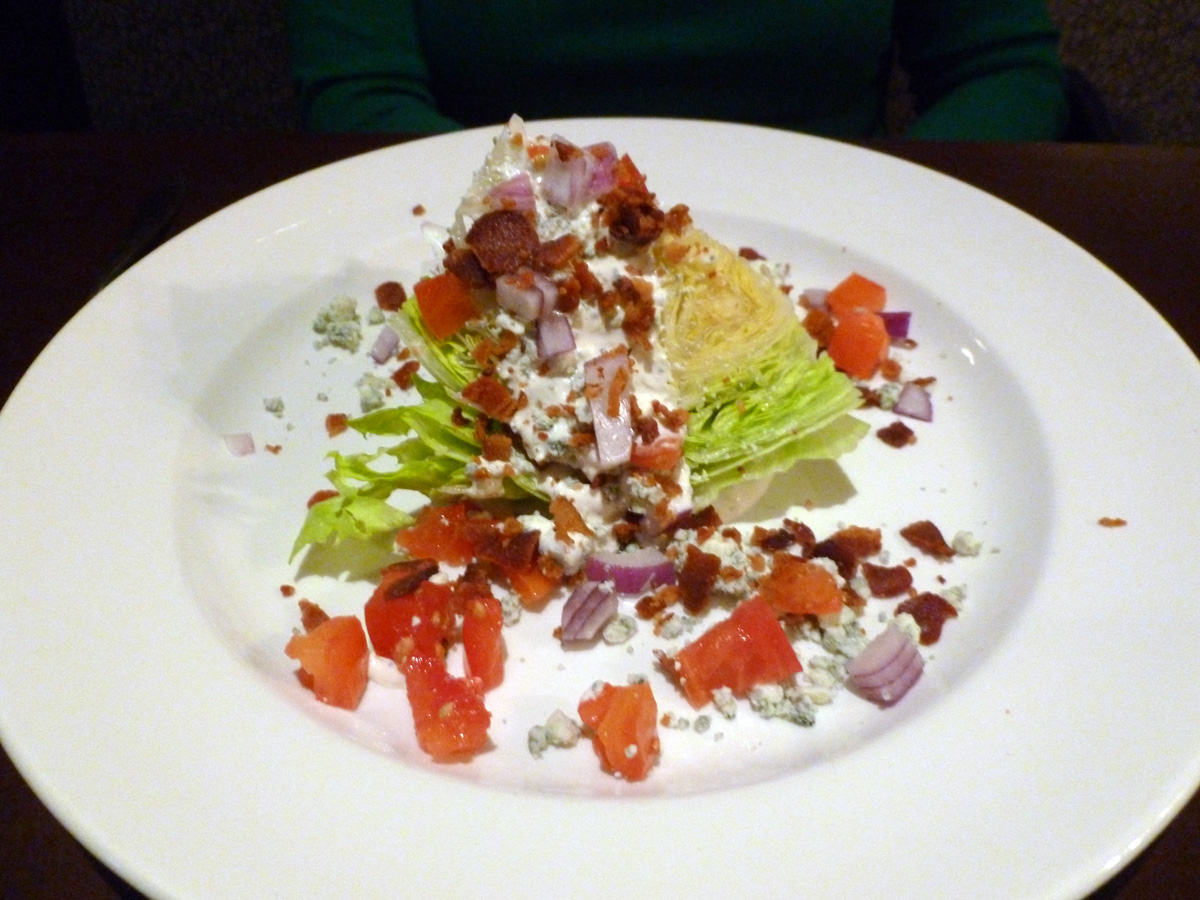 We ordered a couple of side salads to start (you can't go wrong with The Wedge or Caesar Salad), and our waitress brought out some complimentary sourdough bread and herb butter that was AMAZING. Just be careful not to load up on too much of the bread, or you won't have room for the rest of your meal..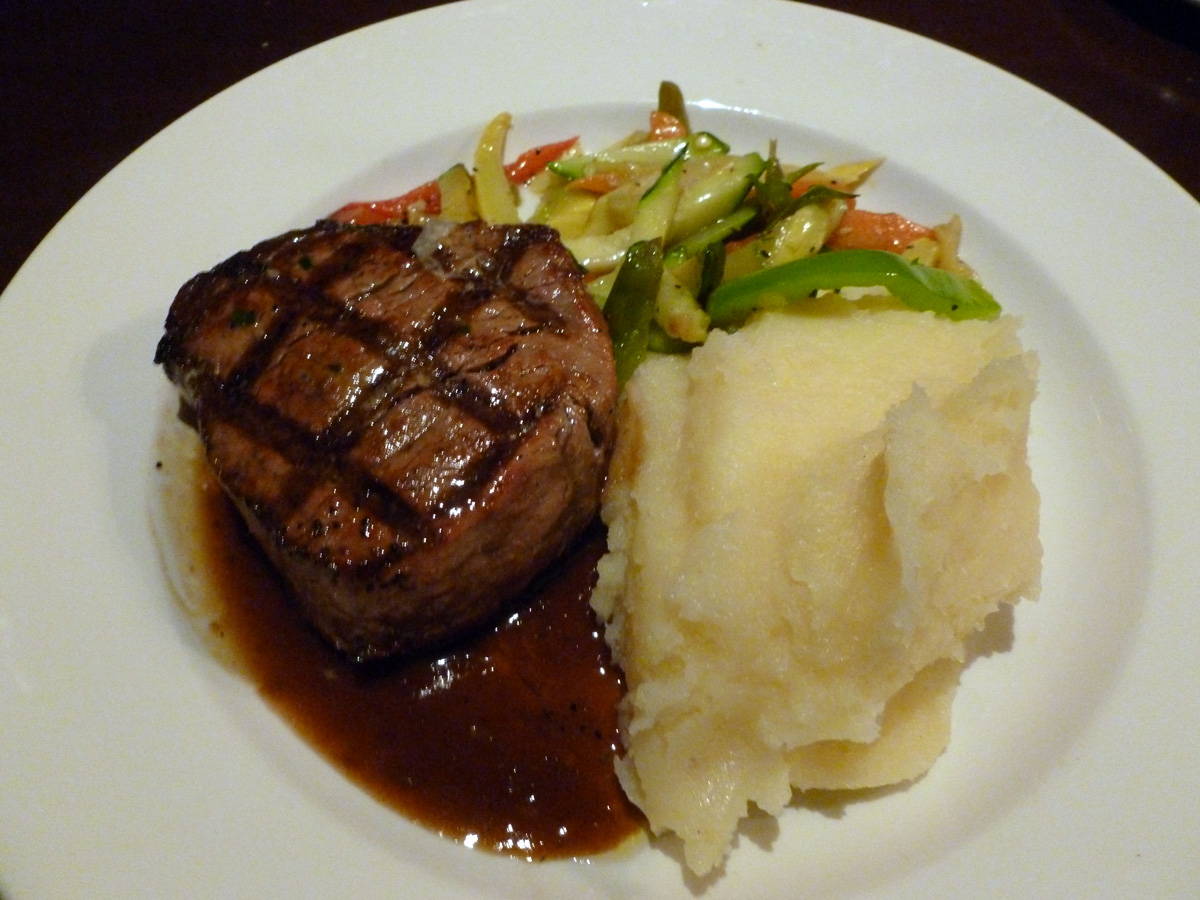 For my entrée, there were a number of tempting menu items to choose from. But since this is a steakhouse, I decided to order the filet mignon (medium), which comes with mashed potatoes and fresh veggies. The steak was cooked perfectly, and it was nice and juicy, with plenty of flavor to boot.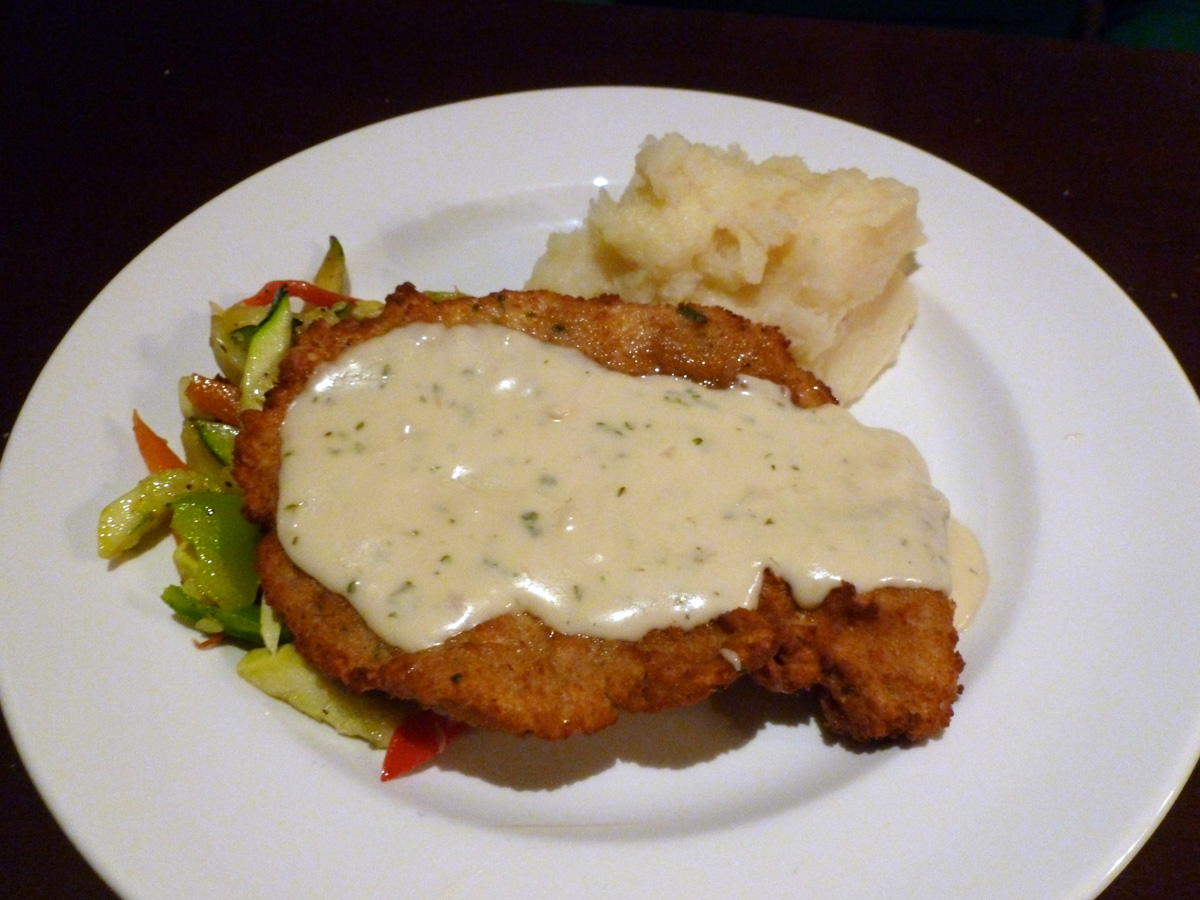 My wife saw numerous people raving about the Chicken Christopher dish on Yelp and other review sites, so she decided to give that a shot. OH. MY. GOD. Words can't describe how amazing this dish was, my mouth is salivating now just thinking about it. For $13.95, this is the deal of the century, and if I lived in Vegas I'd be coming here weekly to get my fill of this. Thanks for the suggestion Yelpers!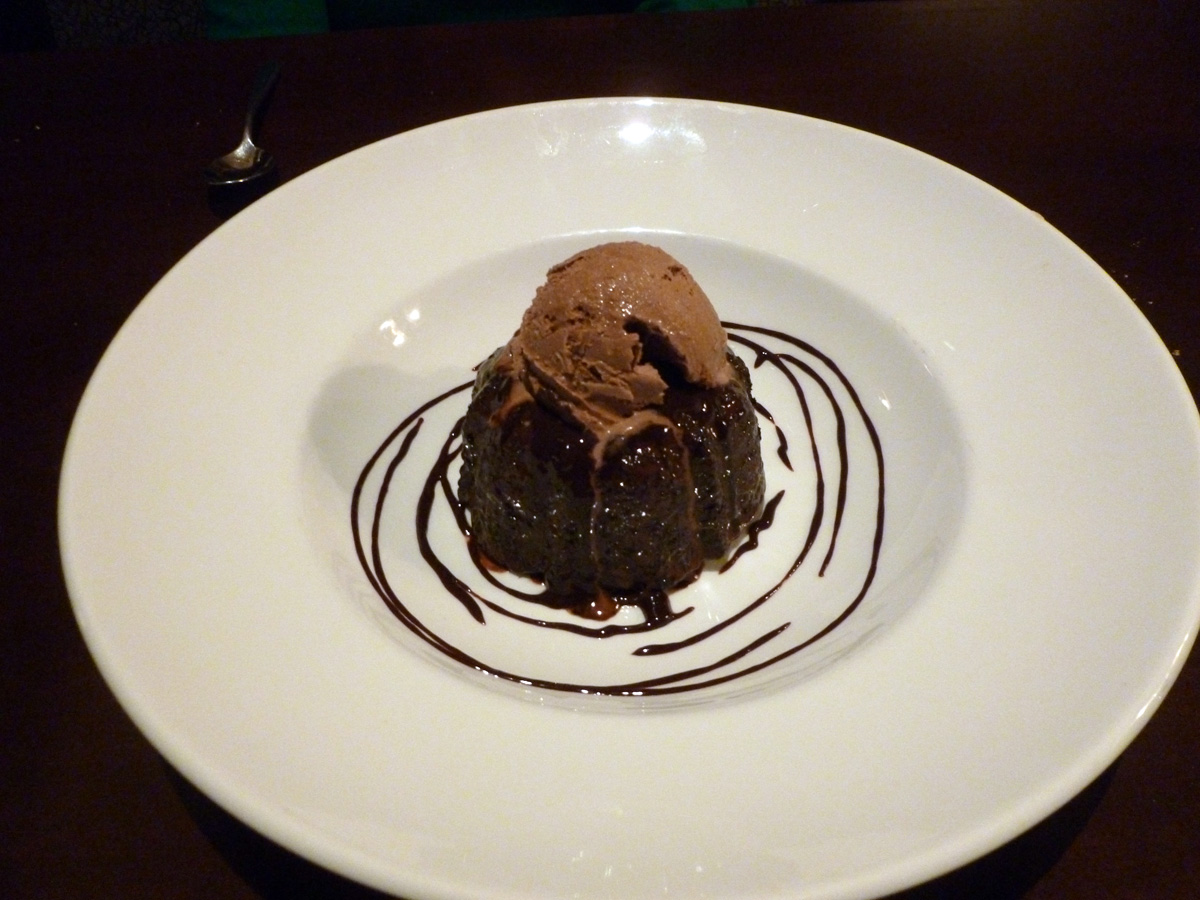 Finally, it was time for dessert. We decided to share the Chocolate Indulgence, which is basically a chocolate lava cake with a scoop of chocolate ice cream on top. If you like chocolate, you're going to love this. 🙂
Overall, we had an amazing dinner at the Triple George Grill, and I'd wholeheartedly recommend it to anyone visiting Las Vegas. Great good, very reasonable prices, and an atmosphere that you can't experience on The Strip. It's definitely worth taking the drive Downtown, you won't be disappointed!
For more information, visit triplegeorgegrill.com.