Samsung Raises The Bar With The Galaxy S10 Line Of Phones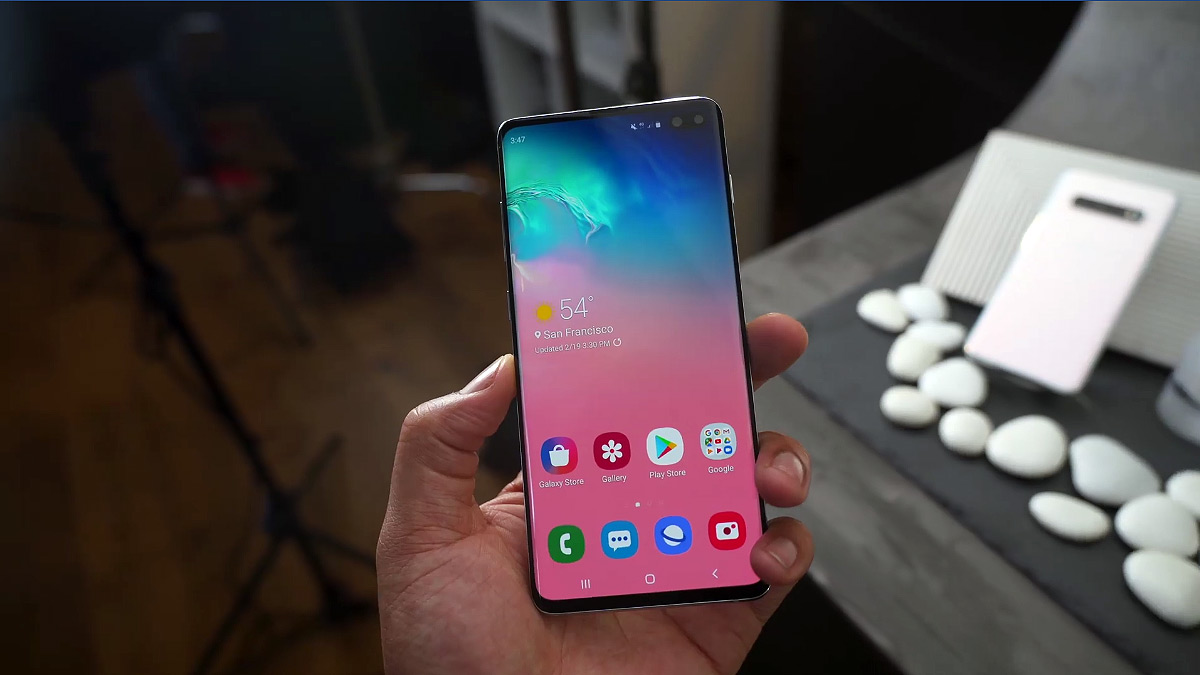 It's hard to believe, but it's been a decade since Samsung launched the first Galaxy S. And for their 10th anniversary, today they introduced their newest line of premium smartphones, the Samsung Galaxy S10, which boasts more screen, cameras, and choices.
Much like Apple did with the iPhone X, Samsung is expanding their Galaxy S10 line, with four phones to choose from: the Samsung Galaxy S10, Galaxy S10+, Galaxy S10e, or Galaxy S10 5G, with prices ranging from $750 for the "cheap" Galaxy S10e to $1000 for the Galaxy S10+. (No word on pricing for the Galaxy S10 5G just yet)
Boy, don't you miss the old days when there was just one phone per releases??
The new "budget-friendly" phone is the Samsung Galaxy S10e, which retails for $749.99 and follows the iPhone XR's lead, with a smaller 5.8-inch flat screen, dual-rear cameras with OIS, 6GB of RAM, and a 3,100mAh battery. It's a solid phone choice for people who want all the premium essentials in a compact package that won't break the bank.
The next step up is the Galaxy S10, which retails for $899.99 and has a 6.1-inch curved screen, triple rear cameras with dual OIS, 8GB of RAM, and a 3,400mAh battery. With a slightly larger (curved) screen, better camera, and higher capacity battery, it's well worth the $150 premium in our opinion.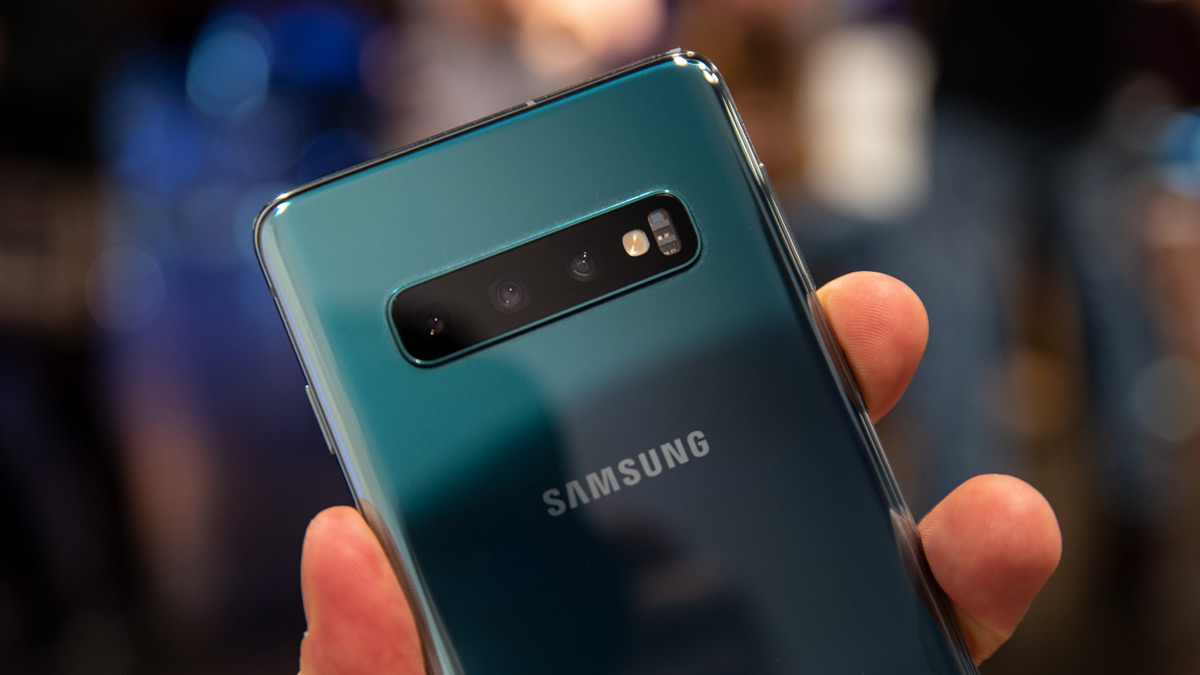 For those who demand the best, the Galaxy S10+ is the phone to get, with a whopping 6.4-inch curved screen, an optional 1TB of storage, and a huge 4,100mAh battery. The cost? $999.99. From display, to camera, to performance, the S10+ takes things the next level.
As for the Galaxy S10 5G, it's their bigger phone, measuring in with a massive 6.7-inch screen! It's got quadruple rear cameras with dual OIS, a beastly 4,500mAh battery (which supports super fast charging), and of course, super fast 5G network coverage. Initially, the phone will be available on Verizon, before launching on other carriers later this summer.
So is it worth upgrading to one of the new Galaxy S10 phones if you already own a Galaxy S9 or S9+? That really depends on how much you value these new features:
Galaxy S10 is made with Samsung's best screen yet, the world's first Dynamic AMOLED display. As the first HDR10+-certified smartphone, the display delivers vivid digital content, and with dynamic tone mapping, you'll see a wider range of color for a brilliant, realistic picture.
The Galaxy S10's unique Infinity-O Display packs an array of sensors and camera technology into a hole-in display – so you can maximize your screen real estate without any distractions.
The Galaxy S10's Dynamic AMOLED display includes an in-display Ultrasonic Fingerprint Scanner that reads the 3D contours of your physical thumbprint – not a 2D image of it – for improved anti-spoofing.
A first for the S Series, Galaxy S10 offers an Ultra Wide Lens with a 123-degree field of view, like the human eye, so what you see is what's in frame. Perfect for impressive landscape shots, big panoramas and even fitting the entire extended family into the photo, the Ultra Wide Lens ensures that you'll always be able to capture the full scene.
The Galaxy S10 offers Super Steady recording with digital stabilization technology. Both front and rear cameras can shoot in up to UHD quality, and in an industry first, the rear camera gives you the flexibility to record in HDR10+.
The Galaxy S10 makes already smart features more accurate with a Neural Processing Unit so you can get pro-grade shots worth sharing without having to manually select any advanced camera settings.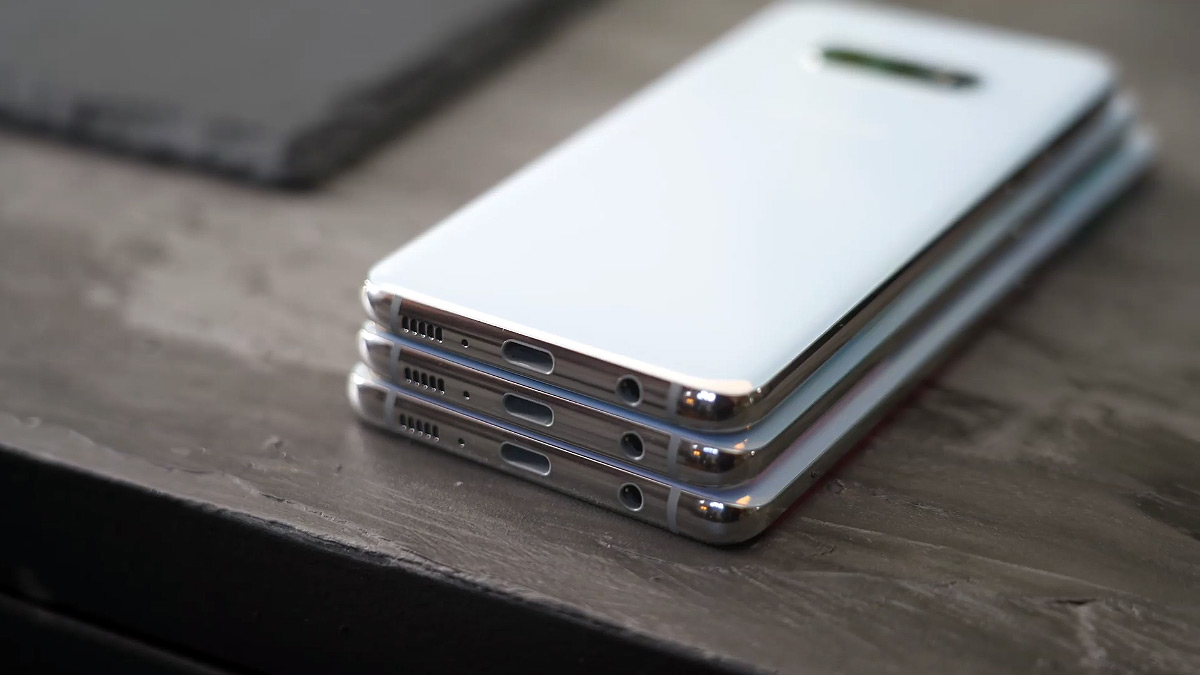 And if all that's not enough, Samsung has introduced Wireless PowerShare on the Galaxy S10, allowing you to easily charge other Qi-certified devices (another smartphone, wearable device, etc) with your phone. Seriously, how cool is that?!
Based on what we've seen so far, it looks like the Samsung Galaxy S10 is the new smartphone to beat, with amazing camera capabilities, performance, and features that the competition haven't caught up with just yet.
That said, if you're in the market for a new smartphone, you should definitely check out the new Galaxy S10 lineup. Trust me, you'll be glad you did.