Shooting Gas Monkey Garage's Ferrari F40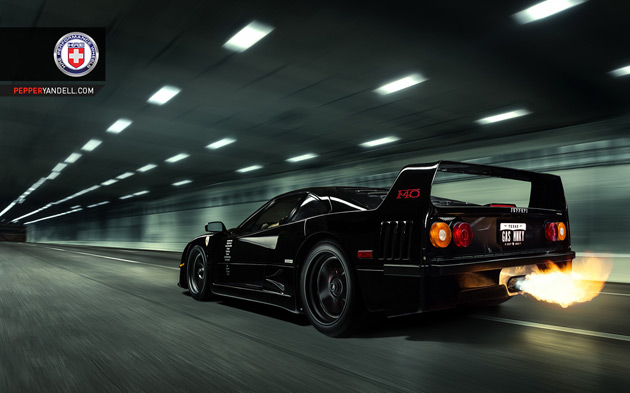 One of my guilty pleasures is Discovery Channel's Fast N' Loud. Sure, the show is brash and obnoxious, but that's half the fun. The guys at Gas Monkey Garage puts out amazing cars, and one of their wildest projects involved a totaled Ferrari F40 that they brought back to life. They infused the Ferrari F50 with a little GMG flavor, upgrading the turbos and painting it black.
Photographer Pepper Yandell was lucky enough to shoot the stunning Ferrari just after its transformation was complete, and the video below shows some behind-the-scenes footage as how the image above was made.
While it's disappointing to learn the F40 wasn't really spitting flames in a tunnel, it's still an awesome image!